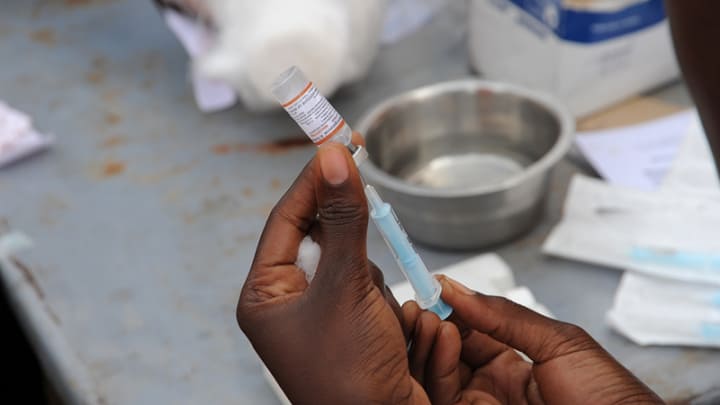 Innovative solutions to global health problems are created every day. Some have the potential to materially change innumerable human lives — if the people who need them most can access those innovations. Of the many obstacles encountered in getting solutions to where they are most needed, four key issues must be sustainably addressed in low-resource settings: availability, affordability, accessibility, and acceptability.
In poor functioning markets, even when a solution is acceptable for low-resource setting use, availability, affordability, and accessibility cannot be assumed. Is it possible to overcome these formidable market failures? While the answer is a simple "yes," the required ways and means are multifaceted and complex. Note that the ways and means — including approaches, incentives, and mechanisms — are all plural. It is foolhardy to think that one approach, one incentive, or one mechanism will overcome the obstacles faced by each and every innovative solution in every market.
Why won't one way work for all? Because in nearly 40 years of developing and delivering products, PATH has learned that when innovations fail to achieve widespread use it is rarely due to a single issue. In reality, the challenges are almost always the result of interrelated, compounding issues at the global, national, subnational, community, individual, and partnership levels. The fact is there is no silver bullet solution for all access challenges.
"If the end goal is public health impact, then coming up with a clever new idea, developing a great new technology, and taking a promising product candidate to market is not good enough."
— David C. Kaslow, vice president of product development at PATH and leader of the PATH Center for Vaccine Innovation and Access
Mass immunization campaigns began in 2010 with MenAfriVac — a vaccine to protect against bacterial meningitis A, which for more than a century caused epidemics that swept periodically across a broad swath of sub-Saharan Africa, known as the meningitis belt. The subsequent, dramatic drop in meningitis cases came as an incredible relief to the families and communities affected. Today, the vaccine has virtually eliminated the disease among immunized populations. By 2020, the vaccine is expected to protect more than 400 million people.
At around $0.50 per dose, this project is often lauded, and rightfully so, for creating a vaccine African countries could afford. At a higher price, this particular vaccine would be unreachable for all in the meningitis belt. But when we think about sustainable access, affordability is just one factor. Countries also needed a product that would be consistently available, of assured quality, and acceptable for use within their health systems.
Not a one-size-fits-all approach
This is undoubtedly a public health success story, and many lessons can be drawn from the experience. At the same time, we know that different diseases and different technologies have different access challenges. Even within the vaccine space, other types of vaccines do not have as certain a way forward.
For instance, PATH is one of a number of organizations working to advance various malaria vaccine candidates. Malaria is caused by mosquito-transmitted parasites. The epidemiology is complex, the science behind vaccine development is still evolving, many types of vaccines are in development, and the pathways to approval (be it regulatory, policy, or public financing) are not entirely clear. No doubt determining how to make malaria vaccines sustainably available, affordable, accessible, and acceptable for use in low-resource settings will be more complex and multifaceted.
So while we have and will continue to draw lessons learned through this experience, we know that it is not a one-size-fits-all approach for every vaccine. And certainly the challenges are even more diverse when you look at other technologies like medicines and devices.
Lessons for sustainable access
There is no silver bullet and every technology faces unique access challenges. Here are six lessons that can guide organizations working to ensure sustainable access to health technologies for low-resource populations.
A recent multifactor success story
MenAfriVac, the first vaccine designed specifically for and implemented solely in Africa, was developed through a public-private partnership that includes the World Health Organization, PATH, Serum Institute of India, Ltd, and leaders of countries across the meningitis belt. Building on the solid science behind next generation (conjugate) meningitis vaccines and establishing strong partnerships enabled PATH and our partners to develop a vaccine tailor-made to meet Africa's needs and to bring MenAfriVac to those who needed it most.
As a start, we engaged leaders of impacted African countries — including both ministries of health and finance — to ensure that the vaccine met the needs of their populations in terms of the vaccine profile, cost, and delivery mechanisms. We worked with a broad range of stakeholders, including Gavi, the Vaccine Alliance, to spur development of the policy infrastructure needed to accelerate the vaccine through clinical trials and registration.
We also worked with Serum Institute to generate the evidence needed to establish the vaccine's safety and effectiveness, to navigate regulatory processes, and to make sure supply was, and would continue to be, sufficient to meet demand. And we addressed product design characteristics to increase acceptability for local populations and health programs, such as demonstrating that the vaccine could be safely and effectively used at temperatures outside of the conventional cold chain.
1. Plan for sustainable access throughout the entire product life cycle.  
Get development's most important headlines in your inbox every day.
Thanks for subscribing!
At times painfully, we have learned that at all stages — from early product candidate research to late product development to introduction and scale-up — we must maintain a clear and focused line of sight on sustainable access and ultimate public health impact. We must work across sectors and disciplines to plan for and address sustainable availability, affordability, accessibility and acceptability.
2. Short-term solutions that accelerate early access may not ensure sustainable access in the long term.
For example, time-limited donation programs that provide medicines at no cost to people who need them can increase access rapidly to meet short-term needs, but will not establish a long-term sustainable market for those products. Short-term approaches, incentives, or mechanisms are not a substitute for long-range solutions for market failures and may threaten sustainability.
3. There is more to addressing access than intellectual property.
Intellectual property is often highlighted as the sole barrier to access. There is no denying IP is important to access and something product developers must appropriately address in agreements, but IP is just one tool in the access "toolbox." Even when IP is completely out of the picture, issues of availability, affordability, accessibility, and acceptability must be sustainably addressed.
4. Understand, articulate and demonstrate product value.
The ability to articulate and demonstrate the value proposition of proposed solutions to a range of stakeholders — including end users, health care providers, suppliers, procurers, program managers, donors, and policymakers — is fundamental. This requires a thorough understanding of why and how each stakeholder values the product.
5. Access must be addressed at all levels.
We know that access is not solved at the global level. Rather, we have to develop focused access strategies for global, regional, national, subnational, community and individual levels and understand their interrelationships.
6. We must continuously learn and be smarter and faster.
The time from idea to product development to scale-up of a technology can be years, if not decades. PATH is committed to making failure feedback loops shorter, so that lessons learned across our health platforms are shared, analyzed, and applied to future work quickly. As the needs of the communities we serve evolve, we must adapt, and do so quickly and intelligently.
Ensuring innovation is within reach for all
If the end goal is public health impact, then coming up with a clever new idea, developing a great new technology, and taking a promising product candidate to market is not good enough.
Sustainable availability, affordability, accessibility and acceptability is what ultimately leads to long-lasting public health impact. That is why it is essential for organizations working to increase access to understand that the challenges to access are numerous, complex, and interrelated
To truly facilitate sustainable access and achieve lasting public health impact, we must anticipate and proactively address each and every barrier, specific to each product and market. Only when sustainable access is achieved will innovation, and health, be within reach for all.
Access to Medicines is an online conversation to explore work being done to guarantee access to lifesaving medicines, where solutions are still needed. Over three weeks Devex, along with our partner Management Sciences for Health, will analyze and amplify the discussion on global access to medicines and examine the future of medicine access for individuals at the last mile, in a way that saves lives, empowers communities and builds resilient health systems. Join us as we look toward the future, tagging #access2meds and @Devex to share your thoughts.