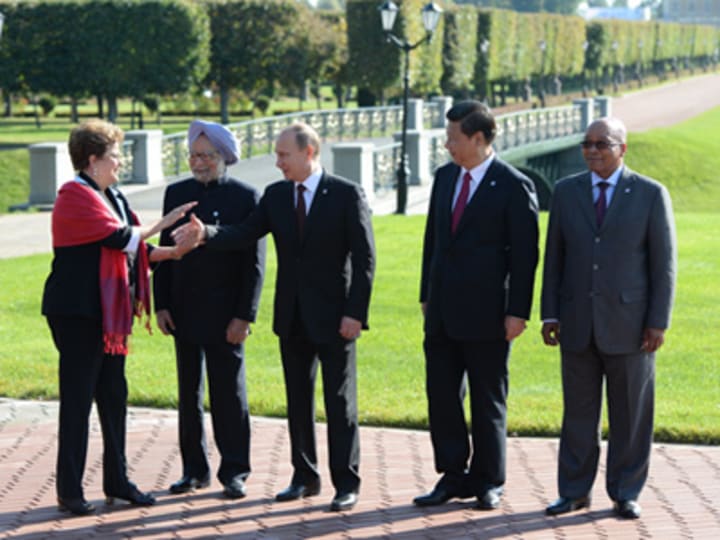 With a little over two years left until the Millennium Development Goals expire, the pressure to deliver results is higher than ever in Asia-Pacific.
The world's most populous region still holds about 60 percent of people living in poverty and facing insecurity, according to the latest data from the Asian Development Bank. But with traditional donors like for instance AusAID increasingly slashing their budgets, the financial burden of the post-2015 framework should be shared with emerging and non-traditional donors and the deadline should be extended another 15 years, said ADB senior strategy and policy advisor Anuradha Rajivan.
"As the development agenda expands … identifying sources of additional finance becomes even more important," Rajivan told Devex. "Governments in Asia-Pacific will have to mobilize more domestic fiscal revenues and seek additional funding from innovative sources, while continuing to argue for ODA."
The new timeline for achieving the reinforced development goals, at least in Asia-Pacific, should now be set for 2030, when there will be a more realistic expectation of meeting the targets on zero income poverty, disaster risk reduction, and zero hunger and malnutrition.
But as more governments, especially members of the OECD nations, continue to slash their budgets for aid, how crucial are the new donors in the post-2015 agenda?
Emerging, non-traditional donors
Foreign aid has been in a constant decline the past couple of years, with major donors cutting their aid budget to reduce deficits and focus on domestic developments, most recently Australia under new Prime Minister Tony Abbott.
This aid void, noted Rajivan, makes the role of these new kids on the block a crucial one.
"ADB recognizes that as the international aid architecture continues to change, emerging economies like China, India, Mexico, Brazil, South Africa and others are being seen as 'the new North,' increasingly participating in international cooperation according to their own rules," she explained.
The private sector also has a role, especially when collaborating with governments through public-private partnerships.
"Private investments can help realize efficiency gains, for example, in health services. This relieves overstretched public health providers who can concentrate their efforts on the poorest and those exclude from such schemes," the ADB advisor said.
Get development's most important headlines in your inbox every day.
Thanks for subscribing!
An example of this is the Philippines' healthcare system, where members of PhilHealth, the national health insurance program, can avail of medical services from different accredited hospitals, both public and private, through their contributions.
Bridging the information gap
Other innovative sources of long-term finance include private capital from pension funds, mutual funds, sovereign wealth funds, private corporations, development banks, even remittances and other multinational investors. Rajivan pointed out that civil society organizations and international NGOs have also been instrumental in pushing for development while "levies on financial transactions and air travel are also being discussed."
Multilateral institutions like ADB can help bring this move forward by bridging the information gap and facilitating and directing these private sector donors to the most applicable development programs according to their specialty.
Despite the positive support of these emerging and non-traditional donors to development achievement, countries should not be aid dependent forever and should fix their own issues whenever they can.
"Countries need to use the available resources far more effectively — stopping leakages, better prioritization, stronger alignment with development priorities, and a sharper focus on efficiency in revenue raising and utilization," concluded Rajivan.
Read more development aid news online, and subscribe to The Development Newswire to receive top international development headlines from the world's leading donors, news sources and opinion leaders — emailed to you FREE every business day.