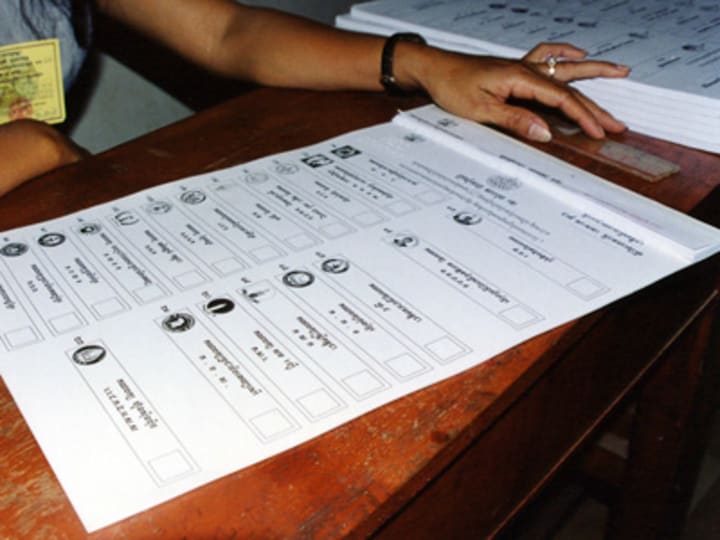 Hun Sen is set for yet another reelection as Cambodia's prime minister after the country holds general elections on July 28.
The poll will likely be marred by accusations of fraud from the country's weak political opposition, but will this truly impact on foreign aid policy toward Cambodia?
Probably not. Even if the elections were marred in controversy and U.S. lawmakers and others pushed for the United States to cut assistance, Cambodia would continue to enjoy aid from China. Beijing has pumped up to $2.7 billion in development assistance, soft loans and grants (excluding military aid) to the country since 1982, and is now Cambodia's top bilateral donor and main political ally in the region — another case of the United States losing out to China on aid policy in a region where Washington used to be a major power player but is now struggling to retain its footing amid other rising powers.
But what led to this situation? Over the years and especially after the civil war ended when former Khmer Rouge leader Pol Pot died in 1998, the United States seemed unwilling to commit a massive amount of aid without broad political reforms by Hun Sen, who was hailed as a democrat when he first came to power in 1986 — just a few years after he decided to part ways with the genocidal Khmer Rouge — but is now widely seen as a dictator who muffles the opposition, leads a corrupt patronage system and scoffs when the West complains about human rights violations and massive land-grabbing scandals exposed by NGOs such as forestry watchdog Global Witness, which suffered a severe government backlash for this.
Hun Sen, dubbed "Asia's longest-ruling dictator" by U.S. congressman Steve Chabot, feels secure in his backing from China, which according to several estimates by foreign think tanks injects about $500-600 million into the Cambodian economy each year to build much-needed infrastructure, although many suspect a huge chunk of that money actually goes into the prime minister's private coffers. China surely knows that, but Beijing doesn't seem to care, as long as Cambodia supports Chinese foreign policy on the South China Sea, for instance.
A bit over a year ago, Cambodia became the first chair of the Association of Southeast Asian Nations to refuse to issue a joint communique after a ministerial meeting when other member states like the Philippines, Malaysia, Vietnam or Brunei insisted the statement include a reference to China's alleged encroachment of sovereign territory claimed by these nations in the South China Sea, considered to hold vast deposits of oil and natural gas that could directly benefit those national economies — or feed China's insatiable thirst for energy. Beijing, of course, is also interested in potentially rich offshore oil and gas reserves off Cambodia's coast.
China is thus pursuing with Cambodia its standard policy of providing very generous amounts of aid in exchange for diplomatic support and access to natural resources, like it has done for decades in Myanmar and several oil-rich African countries shunned by the West for their dismal human rights records, such as Sudan.
Get development's most important headlines in your inbox every day.
Thanks for subscribing!
Meanwhile, the United States continues to pledge assistance to Cambodia, but the annual commitment is much smaller — U.S. President Barack Obama has requested a mere $85 million for development aid in fiscal year 2014 — and Washington only starting giving out aid money, a total of about $800 million until 2013, a full three years after the Vietnamese troops departed the country in 1989. On top of this, U.S. officials and even Obama himself have repeatedly raised human rights and corruption concerns with Hun Sen, which the Cambodian leader tends to either dismiss or ignore.
So what will happen if the elections are tainted with fraud and Washington decides to suspend aid to Cambodia? 
A number of programs to help improve governance, HIV and AIDS and maternal health and reproductive health programs as well as education grants will be on the line and implementing partners will have to reach out to other donors to fill the void or pack up and leave. However, China will continue to fund infrastructure construction and back Hun Sen as if nothing happened. As for other top donors such as Australia, the European Union or Japan, the cheating and voter harassment will have to be on a very massive scale for them to pull out their money, and of course they are fully aware that poor Cambodians still need their help regardless of the prime minister's willingness to step down sometime in the future.
A group of foreign NGOs, most of them human rights organizations like Amnesty International and Freedom House, recently called on donors to pressure the Cambodian government to respect human rights and free all political prisoners, but stopped short of telling them to pull out if Hun Sen ignores these demands.
So whatever the result of the poll and even the way the vote is conducted, aid policy in Cambodia is expected to remain business as usual: Western donors will tolerate the government for the greater good of the people, and China will continue to pour in cash while it waits for the oil and gas to gush out.
Join the Devex communityand gain access to more in-depth analysis, breaking news and business advice — and a host of other services — on international development, humanitarian aid and global health.