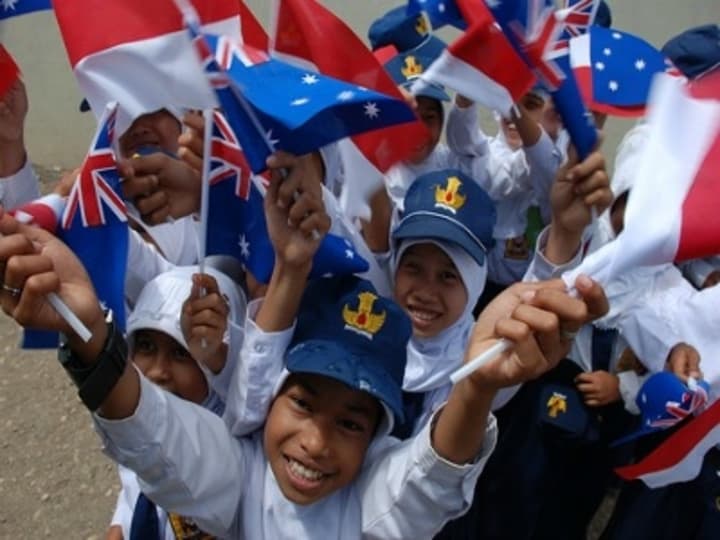 Despite the recent transition to middle-income status, Indonesia continues to face serious development constraints. Poverty remains a serious problem. Today, more than 120 million Indonesians (over half of the population) live on less than $2 a day. Furthermore, a high incidence of maternal mortality and malnutrition threatens prospects for socio-economic development. An Indonesian woman is 30 times more likely to die in childbirth than an Australian woman. Roughly 62 percent of the population is undernourished, with one in three children under the age of five suffering from stunting caused by malnutrition.
The Australian Agency for International Development acknowledges that Indonesia requires further assistance to meet all of its Millennium Development Goals. Stepping up its aid programming and in close partnership with the Government of Indonesia, AusAID's work in the country aims to achieve sustainable poverty alleviation, improve health and education outcomes, and strengthen democracy and good governance.
Get development's most important headlines in your inbox every day.
Thanks for subscribing!
This article is for Devex Members