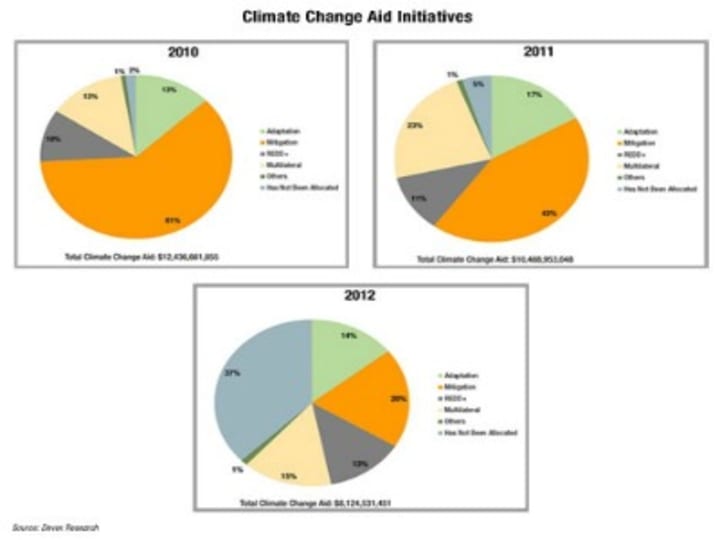 Developing, implementing, and enforcing an agreement on climate change is intensely complicated. Recent positive news is that the 17th meeting of the Conference of Parties to the United Nations Framework Convention on Climate Change, or COP-17, which ran from Nov. 28 to Dec. 11 in Durban, South Africa, provided some strategic direction and kept the climate change debate alive. Still, it is very difficult to determine exactly where the international community collectively stands on the global climate change agenda and how bilateral financial commitments to achieve that agenda will be affected.
Official public statements and assessments in the aftermath of Durban have been inconsistent. A few examples:
Get development's most important headlines in your inbox every day.
Thanks for subscribing!