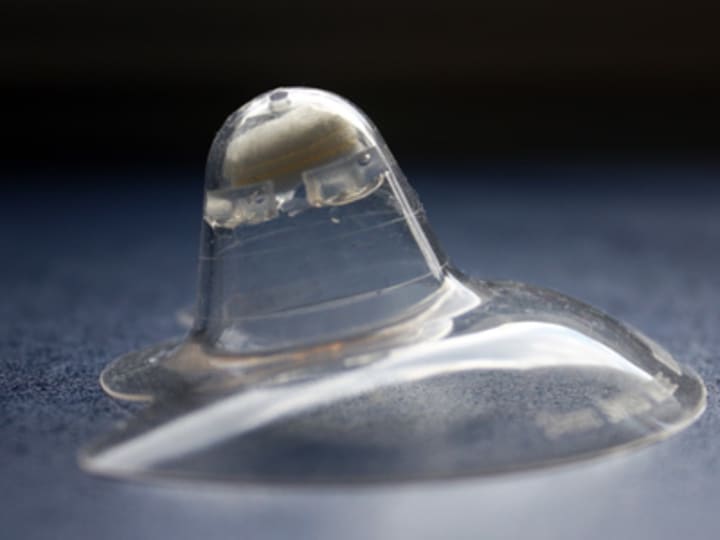 Babies who are breastfed have a better shot at life. According to the World Health Organization, about 220,000 lives of children would be saved per year if they were breastfed within an hour of birth, for a period of at least six months to two years.
That said, the practice poses a risk of transmitting HIV from an infected mother to her child. The risk may go down depending on the duration of breastfeeding and with proper health care.
Now, a team of researchers from the United States and United Kingdom are developing a device that could disinfect breastmilk and thus prevent viruses such as HIV from being transferred from a mother to her infant. The so-called nipple shield delivery system from JustMilk was recently nominated to receive a seed grant from Saving Lives at Birth Challenge.
The idea for the device emerged from a workshop at the 2008 International Development Design Summit at the Massachusetts Institute of Technology. Immediately, the inventors saw the device's promise beyond being an anti-HIV mechanism.
"We also noted the larger potential for this device to be developed and used as a drug or nutrient delivery method for breastfeeding infants," JustMilk co-founder Stephen Gerrard told Devex.
The nipple shield is intended to be a low-cost, safe and effective way to administer medication or nutrients to breastfeeding babies in developing countries. It comes with an insert — most likely a rapidly dispersible tablet or fabric — that contains one or more micronutrients, antimalarials, probiotics or antiretrovirals.
To use, a mother will place the JustMilk shield over her breast before feeding her infant. The milk passes through the insert, releasing the drug or nutrient to the child. Click here to watch a video demonstrating how the disposable silicone device works.
Gerrard believes the device offers a better alternative to conventional ways to administer drug to infants like liquid formulations, which tend to be costly and require refrigeration, as well as dispersed tablets, which like liquid formulations come with accurate dosing problems.
Get development's most important headlines in your inbox every day.
Thanks for subscribing!
"No ideal drug delivery method exists, and the [nipple shield delivery system] addresses each of these issues whilst also empowering a mother to deliver drugs to her infant and promote breastfeeding as the norm," he said.
JustMilk will put the product through preclinical studies that include developing an accurate breastfeeding simulation apparatus to analyze release characteristics of drug tablet formulations. Currently, the project is in need of a post-doctoral-level researcher to work at the University College London's School of Pharmacy and help develop the tablet formulations and medical device design, clinical implementation experts to work on transforming the device to a clinical-grade product, and volunteers to assist in various activities.
JustMilk inventors plan to carry out a rigorous stakeholder analysis as well as acceptability and clinical studies to optimize the design. There are plans for a study in South Africa on how infants react toward using nipple shields, Gerrard said. The group is also looking at regulatory approval processes to determine which specific markets to start trials using a clinical-grade device.
Gerrard said he doesn't foresee any major technical hurdles in developing the product. The major challenge, he conceded, is making the nipple shield so mothers use it properly and are "happy doing so."
Read our previous #innov8aid.