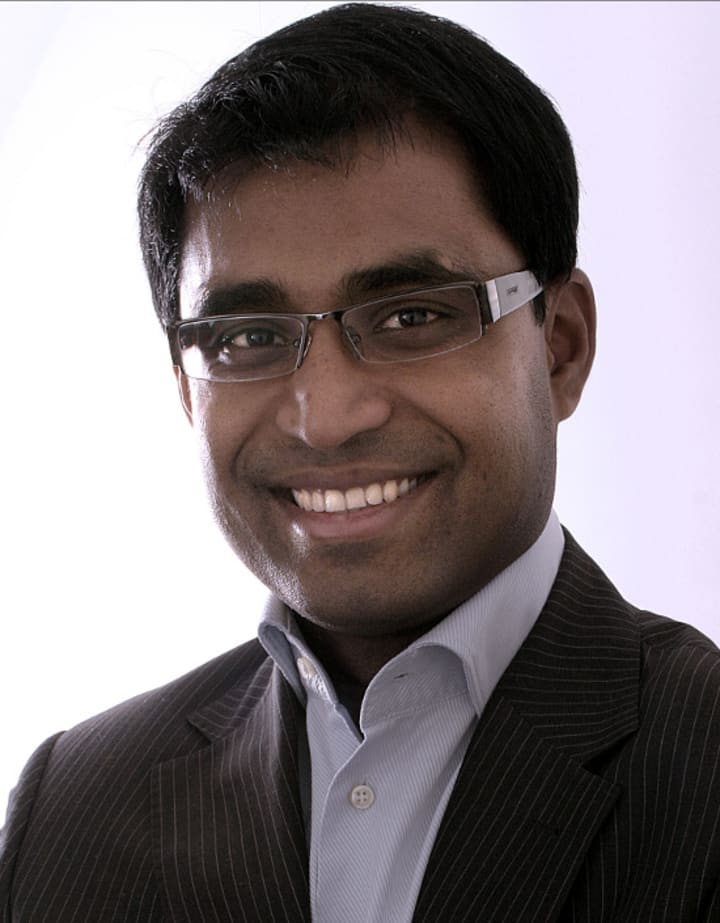 Danny Sriskandarajah made history when he joined the Royal Commonwealth Society in 2009. The renowned researcher, author and commentator on migration issues is not only the youngest but also the first non-British to head the 143-year-old charity, whose goals include encouraging young people across the Commonwealth to become global citizens.
Sriskandarajah, also the interim director of the Commonwealth Foundation, is one of today's most influential development leaders under 40 in London. He and his peers have inspired change that transcends borders.
Devex is recognizing 40 of these young London-based trailblazers in international development. They are social entrepreneurs, government leaders, development consultants, business innovators, advocates, development researchers, nonprofit executives, philanthropists and investors.
We asked Sriskandarajah about his leadership and vision for development cooperation in the years to come. Here's what he said:
What new perspectives do you bring to the Royal Commonwealth Society as its first non-British leader?
I came to the RCS not knowing very much about the Commonwealth; and have tried hard since joining to raise the profile of the association. I have come to love the Commonwealth but it needs a 21st century makeover to capture the imagination of a new generation of people who don't know its historical achievements.
What steps are you taking to position the Commonwealth Foundation as a "people's association"?
One of the Commonwealth's unique attributes is its people-to-people links – no other international association has such a wonderful civil society hinterland. The key challenge at the Commonwealth Foundation is how to help build a robust and resilient civil society that can promote citizens' voice and, through this, good governance and better development outcomes. If we can strengthen the People's Commonwealth, we will help improve the lives of the Commonwealth citizens but also raise the profile of the association.
Get development's most important headlines in your inbox every day.
Thanks for subscribing!
How can the aid community harness global migration to boost development?
Migration is one of those thorny issues for the development community – it raises also sorts of difficult questions about rights of individuals versus states, it's development impacts are difficult to question, and in any case no-one, let alone aid agencies, seems to be able to do much to resist the forces that drive migratory flows.
For a start, I think we need to understand the migration-development nexus much better. And then work out ways of facilitating potentially positive impacts – like using the demand for skilled workers in in the North to bolster opportunities for training in the South or working with diaspora communities to leverage better development impacts in their former homes. In migration it is usually better to "go with the flow" than try to put up barriers to stop people from moving.
Read more about the Devex 40 Under 40 International Development Leaders in London.