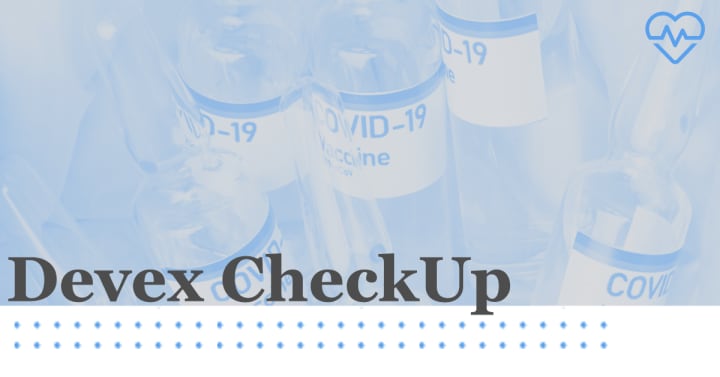 This week, as COVID-19 cases rise in many countries across the world, the threat of the infodemic still looms large. Many are turning toward stricter fake news laws, stronger community education, and more vigilant advocacy groups — but how exactly do these mechanisms work against misinformation?
• Carol Pandak, director of PolioPlus at Rotary International, tells Jenny that the organization isn't purchasing COVID-19 vaccines — instead, it's putting its muscle into educating communities and dispelling falsehoods about the inoculations.
• In Papua New Guinea, there are 7,000 official cases of COVID-19 but experts believe the number is 14 times that: closer to 100,000 — and they blame misinformation, rampant even among senior government officials, Lisa Cornish reports.
• Meanwhile, in Malaysia those caught spreading rumors about COVID-19 will be charged under an anti-fake news law as an attempt to cause social unease, or to trigger mass panic, the health minister has warned.
• Conspiracy theories can be a useful tool for politicians to distract their people from their own failures — something Lebanon's sectarian society is witnessing right now. The onus is now on the media houses, some of which have said they will not allow inaccurate information about the virus on air.
• However, in a welcome reversal of misinformation and COVID-19 denialism in Tanzania, the country's new president has announced that she plans to form a committee of experts to evaluate the nation's pandemic response.
In other COVID-19 news
• The European Medicines Agency has concluded that cases of unusual blood clots may be "very rare side effects" of the vaccine developed by AstraZeneca and the University of Oxford. But the agency maintains that the vaccine's benefits outweigh the risks. More on our COVID-19 timeline.
• UNICEF's Henrietta Fore is calling on companies to pursue voluntary licensing and partner with a wider set of manufacturers to increase COVID-19 vaccine production. And for those with excess doses? Loan, release or donate them immediately to COVAX.
• International financial institutions are including waste management plans as a condition for COVID-19 vaccine loans to countries — stockpiling and inadequate disposal of syringes have both health and environmental consequences. But without proper monitoring mechanisms in place, are the plans enough? Gabriella Jozwiak looks into this for us. 
Get development's most important headlines in your inbox every day.
Thanks for subscribing!
• Organizations have put tens of millions toward "adaptive social protection" — but what is it and what role does it play in COVID-19 recovery? Andrew Green takes a deep dive. [Pro]
Newborn lives
Saving Lives at Birth was launched a decade ago to support innovations to reduce maternal and child mortality. But the program's last call for innovation was in 2018, and some innovators are struggling to find another platform to fill gaps in funding to bring their innovation to impact, Catherine Cheney finds. One of the program's founders has called on the global health community not to abandon but improve on the program's model, as more promising innovations are under way. Part of our Global Health: Tech and innovation coverage.
From the front lines
This World Health Worker week, we ask Layla Younis Yousef, midwife at one of the clinics of the Somali Red Crescent Society in Allaybaday, Somaliland: What would make your work during the pandemic easier?
Did you know
Climate change can increase the mineral concentration in water — and that in turn is exacerbating a crisis of dental fluorosis in Cameroon, affecting women and girls disproportionately as they're forced to face social stigma and discrimation for their damaged teeth.
Read more in this dispatch from Cameroon.
Quotable
"O you who believe, take your precaution."
— Quran 4:71
Originally meant for the plague, faith groups are now using readings from the Quran to control the spread of COVID-19. Here's how one Kenyan COVID-19 committee uses Islamic texts to promote health. Part of our Focus on: Faith and Development.
What we're reading
COVID-19 has created new billionaires, including Moderna's Stephane Bancel and BioNTech's Uğur Şahin. [Forbes]
Serum Institute of India needs additional funding of over $400 million to build production capacity as export restrictions hit the COVID-19 vaccine manufacturer. [Channel News Asia]
One in 3 COVID-19 survivors suffer from brain and psychiatric disorders, study finds. [Reuters]