---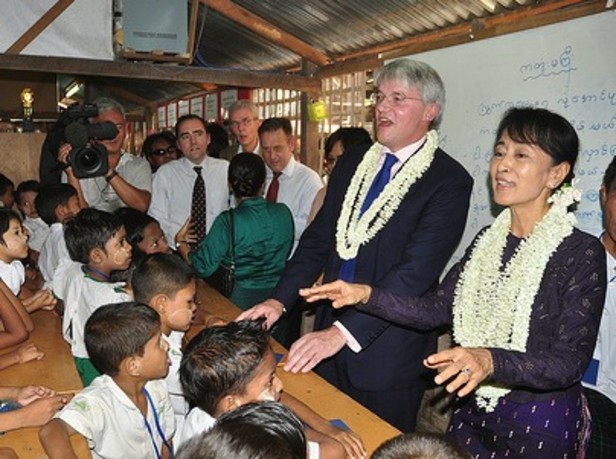 The Myanmar elections of November 2010 sparked many major reforms in governance and served as a catalyst for peace-building in the country. Most notably, the elections initiated a shift from the country's long-standing military rule to a civilian-dominated parliament. It also prompted the signing of cease-fire agreements with nearly all armed ethnic groups.
The legacy from decades of military rule continues to hamper socio-economic growth in the country. A household survey conducted by the U.N. Development Program in 2010 reveals that a quarter of the population still does not have enough resources to meet basic living needs. The U.K. Department for International Development has cited the significant challenges in Myanmar's health sector, with high rates of malaria, malnutrition and tuberculosis. Years of conflict have also resulted in more than half a million displaced people both internally and overseas, increasing social tensions and the propensity for a resurgence of violence in the country.
As one of Myanmar's top development partners, DfID acknowledges the country's capacity to build a more robust and balanced economy. To help realize its economic potential, DfID will focus on generating income through Myanmar's rich supply of natural resources — oil, gas, minerals and timber — which currently only benefit the elite. DfID's resources will also target the agriculture sector which remains the primary source of income for 70 percent of the population.
Funding levels
This article is for Devex Members