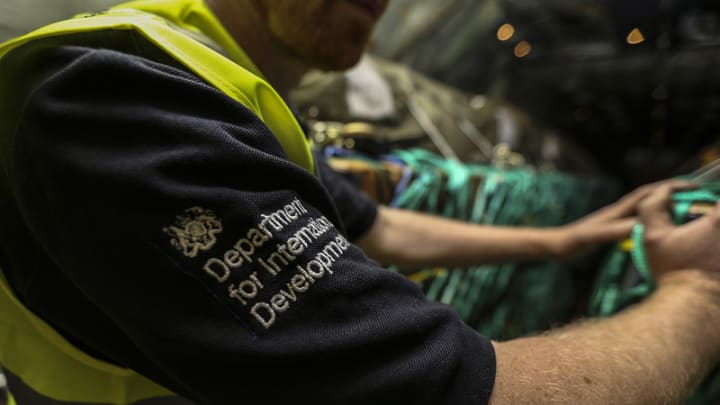 LONDON — The United Kingdom's aid agency needs to overhaul the way it manages contracts with commercial suppliers, parts of which are "antiquated," inflexible and risk stifling innovation, a new report has found.
On Tuesday, the Independent Commission for Aid Impact, which scrutinizes U.K. aid spending, released the second instalment of a review into how well the Department for International Development achieves value for money through its procurement practices for commercial suppliers.
DFID's spending on commercial suppliers has doubled over the past five years and in 2016 accounted for £1.4 billion ($1.84 billion). At the same time, concerns have been growing over contractor accountability and rising profits, although the agency introduced a tougher approach last year on the back of its Supplier Review.
ICAI found that DFID has made "significant improvements" in strengthening its competitive procurement practices and awarded the department a "green-amber" score on its color-coded rating system. Yet the department's contract management is a "significant area of weakness," only scoring "amber-red."
An "antiquated" information management system costs the department an estimated additional £2.2 million a year to manage processes manually, according to the report. It also found that three-quarters of the contracts scrutinized had been subject to a formal amendment, on average three times each. Such changes are "costly and time consuming" but more worryingly "suggests that the programmes may have been procured based on incorrect assumptions, which distorts the tender process," the review states.
"Poor procurement and contract management practices can result in DFID overpaying for services or obtaining poor quality from suppliers, at the expense of the beneficiaries of U.K. aid," said Tina Fahm, ICAI commissioner.
She added that "there is still more to do to maximize value for money, particularly replacing its antiquated management information system and improving how it manages its contracts with suppliers."
The review also found that DFID's contracting practices were too rigid to allow for flexible and adaptive program management and that its "overly bureaucratic processes for changing milestones and contracts can create disincentives to innovate." It specifically mentioned problems with contracts under the Girls' Education Challenge in Nigeria — part of a flagship £500 million education program — with one grantee saying it was prevented from moving funds between budget lines under DFID rules.
Get development's most important headlines in your inbox every day.
Thanks for subscribing!
Bond, the network of U.K. aid NGOs, has warned that the agency's contracting practices risk alienating smaller contractors from bidding for commercial contracts from the government.
"The overly bureaucratic processes for challenging agreed milestones and contracts with DFID disincentivizes innovation, flexibility, and adaptation — which are the key ways of ensuring that contracted work is relevant to the context and achieves impact," added Sarah Mistry, director of programs and partnerships at Bond.
The report makes three recommendations. First, DFID should conduct an "effective consultation process with its supplier market." Second, it must quickly establish a new management information system for procurement. Third, the reviewers called on DFID to set up a formal contract management regime that can balance the needs for adaptive contract management with ensuring transparency, accountability, and results.
A DFID spokesperson said: "ICAI's report rightly recognizes there have been positive changes to DFID's procurement approach over the past decade, including the strengthening of contract terms and conditions and the new 'Supply Partner Code of Conduct.' DFID is committed to making sure every penny spent on helping the world's poorest delivers value for money for the taxpayer."
The first instalment of ICAI's review into DFID's procurement practices with commercial suppliers was published in November.
Update, Sep.25: This story was amended to clarify that the report described DFID's information management system for commercial contracts as "antiquated"