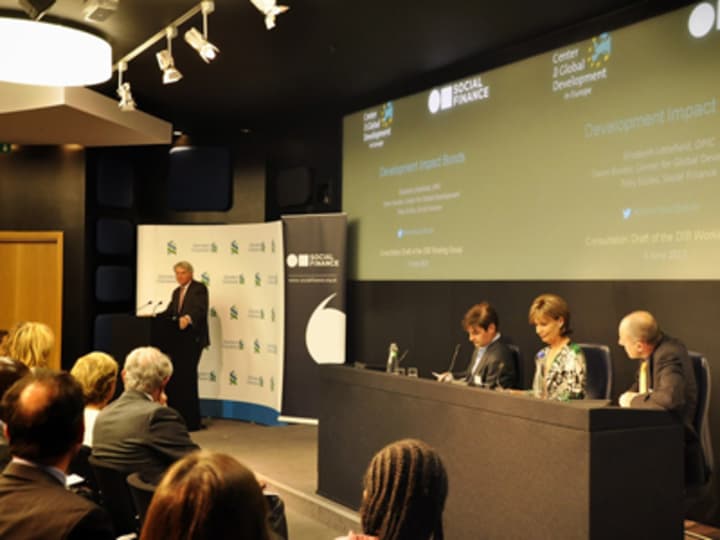 Innovative means of funding development will be at the heart of talks in London when the Social Impact Investment Summit opens on Thursday, as traditional aid fades in the background of new financing sources.
A high-level public and private sector working group on the eve of the summit talked about a new way of financing international development: Development Impact Bonds.
DIBs are a cutting-edge financing instrument based on Social Impact Bonds that "could bring together investors, governments, the private sector and civil society to provide public services in developing countries," according to the working group at the Center for Global Development. This is possible through merging the distinct contributions of the multisectoral stakeholders to raise the coverage and effectiveness of public services, while upping the efficiency of foreign aid and investment.
But how exactly do they work?
Money from investors is directed to local public and private service providers. If independently-verified evidence shows that the intended results of the investment have been met, the government and donors will then refund the investors their principal, on top of a performance windfall.
One benefit seen from DIBs is that governments strapped for cash to pay for the full cost of new public services get backing from donors supplying some or all of the repayment for investors.
Get development's most important headlines in your inbox every day.
Thanks for subscribing!
"These are exciting times for development finance. Traditional aid is vanishingly small compared with new sources of finance, such as domestic revenues, private investment, remittances, and money from new donors, foundations and private giving," said CGD senior fellow and co-chair of the working group Owen Barder.
He added: "DIBs enable different organizations to work together, each making an important and distinct contribution. The result will be better health, education and other services in developing countries, and more efficient use of scarce development funds."
Read more development aid news online, and subscribe to The Development Newswire to receive top international development headlines from the world's leading donors, news sources and opinion leaders — emailed to you FREE every business day.