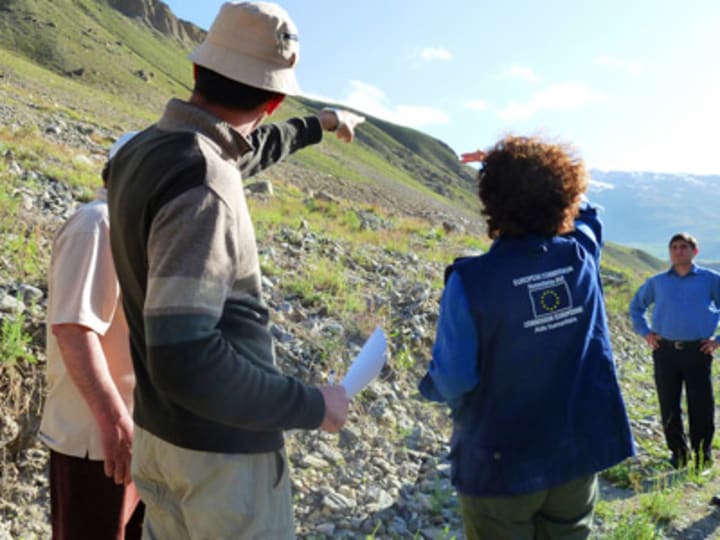 Corruption and lack of cooperation from partner governments are seriously hampering EU-led development efforts in Central Asia, according to an internal audit.
The report, published on Tuesday by the European Court of Auditors, criticized the European Commission's performance in Kazakhstan, Kyrgyzstan, Tajikistan, Turkmenistan and Uzbekistan from 2007 to 2012.
"The Commission provided assistance to a larger number of sectors than is consistent with best practice," said the document, which added that Brussels "should have been more rigorous in managing its budget support programs in Tajikistan and Kyrgyzstan and tied these to specific anti-corruption measures". All the former Soviet republics are considered among the most corrupt in the world by Transparency International.
In addition, mismanagement of financial flows led to administrative costs amounting to almost 15 percent of all EC expenses in the region.
The report also noted that EU funds — albeit much smaller than top donors United States, Turkey, Japan and Germany — are having very little impact on development in oil-rich Central Asia, where despite the occasional protest from Washington governments ignore basic human rights protection and poverty alleviation efforts.
Get development's most important headlines in your inbox every day.
Thanks for subscribing!
"International experts working on the reform of criminal justice were denied access to prisons and court cases," said the document referring to Uzbekistan, notorious for housing political prisoners in cramped cells and subject to daily torture.
What do you think? Should the EC continue to provide budget support to Central Asia despite the conclusions of this report? Please let us know by joining our LinkedIn discussion, leaving us a comment below or sending us an email to news@devex.com.
Read more development aid news online, and subscribe to The Development Newswire to receive top international development headlines from the world's leading donors, news sources and opinion leaders — emailed to you FREE every business day.
See more: