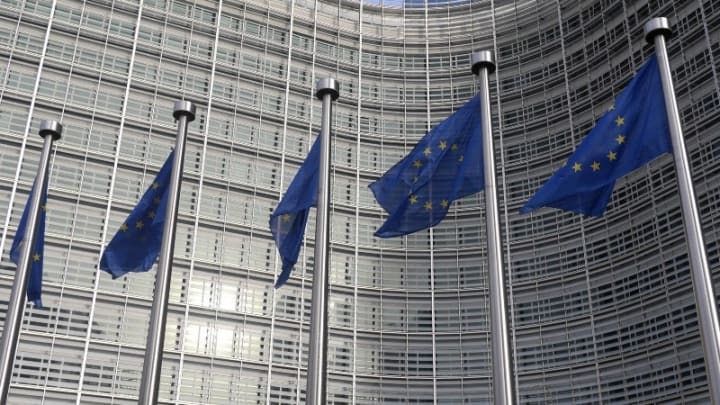 BRUSSELS — The European Commission confirmed Tuesday that all of its proposed boost for development spending in response to the coronavirus crisis will go on budget guarantees aimed at spurring private investment.
The commission won rare and effusive praise from nongovernmental organizations last week for including €16.5 billion ($18.2 billion) of foreign spending as part of its €750 billion Next Generation EU pandemic recovery plan.
Of that €16.5 billion, €5 billion is proposed for humanitarian aid, €10.5 billion for development spending, and €1 billion for the existing European Fund for Sustainable Development, or EFSD — the commission's first attempt to use European Union taxpayer money to cover part of investors' potential losses in development-friendly projects in Africa and states neighboring the EU.
The only major caveat from civil society on the plan — which is not yet approved and which EU heads of state will discuss later this month — was that not all of the €10.5 billion should be used for budget guarantees. Jeroen Kwakkenbos, senior aid policy and development finance adviser at Oxfam's EU office, said NGOs are concerned that this could provide a "back door subsidy to European companies."
On Tuesday, those concerns grew, as Jutta Urpilainen, EU commissioner for international partnerships, told journalists that all of the €10.5 billion would indeed go toward the External Action Guarantee, or EAG — the next iteration of the EFSD slated to form part of the bloc's 2021-2027 budget, which is still under negotiation.
"We need more jobs, we need more investments, and we see that this is a tool to provide private investments to our partner countries."
— Jutta Urpilainen, EU commissioner for international partnerships
In the commission's first proposal for the 2021-2027 budget, which was put forward in summer 2018, EAG was presented as having the capacity to guarantee projects worth up to €60 billion. Urpilainen said that figure would now be more than doubled to €130 billion. The commission's development department, DEVCO, did not immediately reply to a question on how much EU taxpayer money would be used to generate the €130 billion.
Alexei Jones, senior policy officer at the European Centre for Development Policy Management think tank, also noted Tuesday that there is currently "no clarity on how money will be spent geographically and thematically under the EAG."
The division of the extra money between Africa and the EU's neighbors has yet to be determined, Urpilainen told reporters, adding that "it will be decided when we are implementing that instrument, on the basis of need and then, of course, the policy-first assessment."
Get development's most important headlines in your inbox every day.
Thanks for subscribing!
Doubts over the development impact of budget guarantees have not been helped by delays to the rollout of the original EFSD, as the commission grappled with the complexity of negotiations with the development banks through which the guarantees are channeled, as well as oversight demands from its own anti-fraud office. That left little substance on which to base an evaluation initially that was due by the end of last year and eventually published quietly Tuesday.
The evaluation contained little detail, and experts were unimpressed by claims that the sustainability of the guarantee model is "ensured by high levels of demand" for the initial €1.54 billion allocated to cover 28 guarantees planned under the EFSD — of which just seven had been signed by April of this year.
One official in Brussels called the quiet publication of the evaluation "the equivalent of showing your masterpiece directly on VHS, not in the cinema."
Asked by Devex at Tuesday's press conference what convinced her that budget guarantees were the right tool, Urpilainen, a former finance minister, cited the need to spark investment in partner countries. "Whether it is the neighborhood or Africa or Latin America, I think if we only look at the socioeconomic consequences of this COVID-19 crisis … we need more jobs, we need more investments, and we see that this is a tool to provide private investments to our partner countries."
Kwakkenbos from Oxfam said that while there was a need for the kinds of activities envisaged by the guarantee — such as credit lines for small and medium-sized enterprises — "it shouldn't come at the cost of grants for essential services."
He added it was "cavalier" to scale up budget guarantees "on the back of an evaluation that tells us less than nothing of its impact on reducing inequality, poverty eradication, and health systems, when what is needed is more investment in health systems, poverty eradication, and reducing inequality."