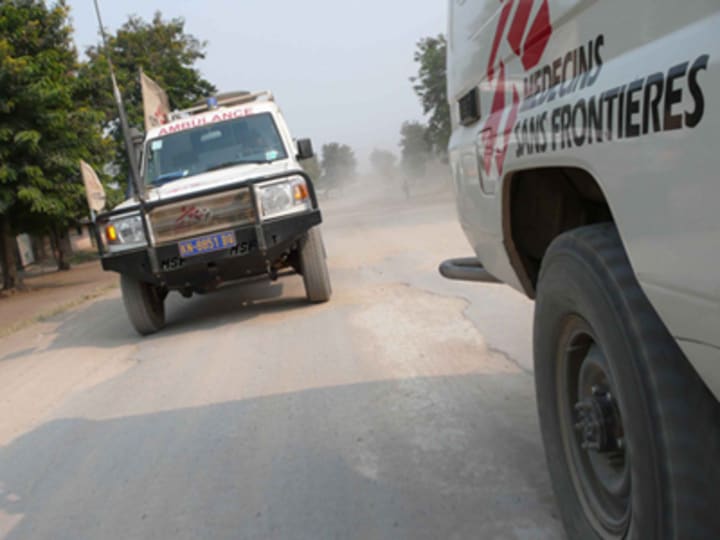 Amid renewed fears of insecurity in Mogadishu, some bit of good news from Somalia.
On Thursday, international medical organization Médecins Sans Frontières announced the safe release of Spanish aid workers Montserrat Serra and Blanca Thiebaut. Both had been in captivity since October 2011, abducted by suspected members of the Somali militant group al-Shabab in the Dadaab refugee camp.
The two are reportedly on the way to Spain, "safe and healthy," according to their employer.
"MSF wishes to thank everyone involved in securing their safe release," a statement said. Spanish foreign minister Jose Manuel Garcia Margallo told reporters on Thursday this is "fantastic news," but refused to discuss any details about the negotiations that led to the release.
In two separate conferences on Friday in Nairobi and Madrid, MSFs' Will Robertson and Jose Antonio Bastos also did not elaborate on the circumstances of the release.
Security woes for aid workers in Africa
Get development's most important headlines in your inbox every day.
Thanks for subscribing!
Serra and Thiebaut's abduction shook the humanitarian community in Dadaab. The United Nations and other aid agencies scaled back their operations in the camp. MSF itself had suspended nonemergency projects there and put on hold plans to scale up some activities.
Such threat of insecurity has also made the organization extra cautious of making international staff members work on permanent basis in Dadaab. At the end of 2012, there are only some 54 MSF international staff working in Kenya.
MSF had kept mum on the issue of the abduction, fearing that any statement may jeopardize the safety of its aid workers.
Read more development aid news online, and subscribe to The Development Newswire to receive top international development headlines from the world's leading donors, news sources and opinion leaders — emailed to you FREE every business day.