---
From WFP, what worked in the Sahel food crisis response
By
Elena L. Pasquini
---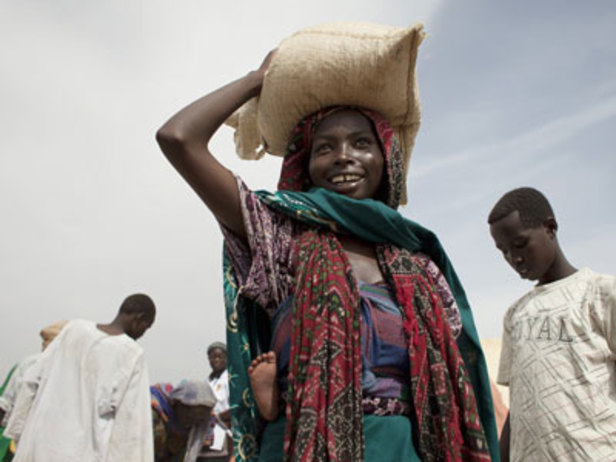 The World Food Program credits the use of innovative procurement methods for helping avert a humanitarian crisis in the Sahel last year.
These are the so-called forward purchase facility — through which WFP buys food for future emergency in advance when prices are lower — and early procurement. WFP also uses the forward purchase facility for its Purchase for Progress pilot initiative, which ends this year.
WFP shared the lesson on procurement during the Sahel crisis at a meeting among officials of aid agencies, United Nations bodies, governments, private sector and civil society yesterday at its headquarters in Rome. The meeting took stock of aid interventions in the Sahel a year after the launch of a $1.2 billion response to a food crisis that affected 10 million people.
Here's what else worked during the Sahel crisis response, according to WFP:
Early preparedness and planning.
Enhanced logistics capacity for transportation, storage and handling of food.
Strong partnerships and coordination.
Significant scaleup of the use of cash and vouchers.
The crisis also suggested a need for balance between addressing life-saving needs and carrying out long-term activities and resilience-building activities that are multisectoral and integrated into government-led frameworks.
Despite the large-scale response, though, the situation remains critical.
This year, 9 million across the Sahel will need food aid from, according to WFP Executive Director Ertharin Cousin. WFP also noted that 1.5 million children under 5 are "at risk of severe acute malnutrition."
The agency is thus appealing to donors to renew their financial commitments. It said it requires $800 million to help those 9 million people, and of the amount, it has so far received less than a tenth.
Read more development aid news online, and subscribe to The Development Newswire to receive top international development headlines from the world's leading donors, news sources and opinion leaders — emailed to you FREE every business day.