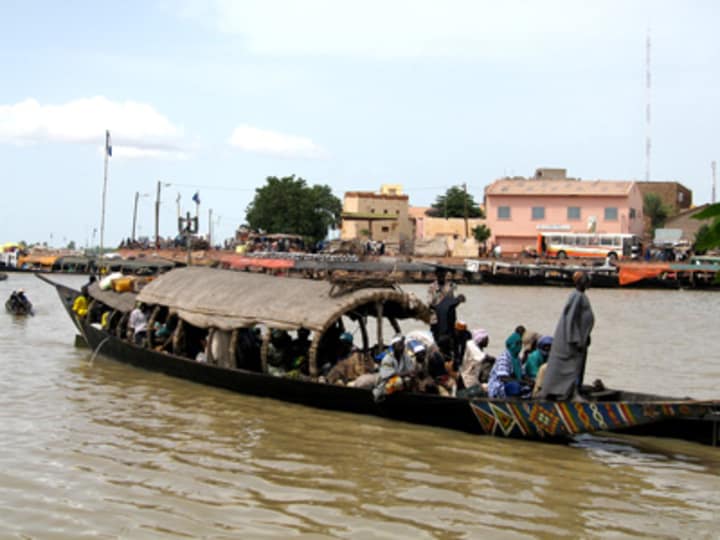 All too often corporate social responsibility has, over the years, meant occasional grants and handouts to people in need, with little regard to achieving sustainable development in the long run.
Things are changing. As governments struggle with tight budgets, and business leaders discover the dangers of operating in volatile regions of the world where residents lack security, food and other basic necessities, new partnerships are forming that have the potential to transform and lift communities out of poverty.
In the oil-rich Niger Delta, Chevron is pursuing a business-led approach to development that goes way beyond traditional corporate philanthropy. The idea is to find market-driven solutions to local problems by working closely with a diverse set of stakeholders — local, national and international partners from the public, private and civil society realms — to build trust and create a peaceful environment that provides opportunities to flourish for businesses and residents alike.
Dennis Flemming, the project director of the Niger Delta Partnership Initiative, calls it corporate social enterprise.
"The initiative is heavily focused on the creation of wealth and jobs, taking an approach that suits a corporate social investor like us in such a way that we can build upon our strengths as a company," he told Devex. "The networks have a very broad range of partners all working to stimulate economic growth and development, reduce conflict and build local capacity."
NDPI was set up in 2010 as a U.S. foundation to support the work of Partnership Initiatives in the Niger Delta, a sister foundation registered in Nigeria. PIND designs and monitors programs that build on existing structures to build capacity, strengthen the local economy and improve development opportunities in ways that go beyond the oil and gas industry. With partners like DAI, the foundation is exploring ways to improve the value chains for cassava, oil palm and aquaculture – and in the process, connecting smallholders to markets in ways that go beyond the oil and gas industry.
Other partners include the U.S. Agency for International Development and GIZ, the German aid implementer. USAID signed a memorandum of understanding in 2010 with NDPI with a four-year pledge of $25 million. The foundation has already received a total of $50 million in project funding commitments from other donor partners, adding to Chevron's inaugural commitment for a  total of $100 million in new development project funding for the Niger Delta.
The seeds for this initiative were sown a few years earlier, in 2003, when violent ethnic conflict erupted in the region. As a result, Chevron shut down production and evacuated its facilities. The company then turned to the Red Cross to shelter more than 2,000 displaced people, and chartered planes to fly out some of its staff.
"It was a low point, but also an opportunity to innovate," said Deji Haastrup, Chevron Nigeria's general manager of policy, government and public affairs, at an event in Washington last November.
Over the next year and a half, corporate leaders examined what they could do differently. What they came up with, Haastrup suggested, is a new approach to community engagement, a platform for communities to contribute effectively to their own development.
"We had spent much of the 1970s and '80s doing things for communities by stepping in where government was absent. We realized that was not the best model. We have to do things with community. We have to work with other people," Haastrup said. "Change will happen, no matter what you do about it. We understand that we're in this together with the community. We want to know what the community struggles with and be part of the solution."
Get development's most important headlines in your inbox every day.
Thanks for subscribing!
In that spirit, PIND is led mostly by local staff. The foundation's board members come from a variety of backgrounds and outnumber the Chevron directors.
Chevron, in turn, serves as a catalyst to draw in additional funds from local and international partners, according to Flemming. Projects tend to be led by local partners, while international organizations help monitor and evaluate success.
One conclusion has been that there are no easy answers to complex development challenges facing the Niger Delta. As a result, Flemming said, the foundation has spent more time and money on data collection and analysis than originally expected.
"We want to avoid jumping to assumptions and starting something that we find out later isn't working," he said.
Chevron's goal is to position the Niger Delta platform as a model for cross-sector collaboration and a catalyst for sustainable development in the region.
The way the foundation and its programs are structured may be specific to the Niger Delta, but the overall idea of a business-led approach to a sustainable cross-sector partnership can easily be transferred to other regions and sectors. Indeed, Flemming said he regularly answers calls from U.S. corporate leaders interested in learning how they may apply a similar model to their business.
Chevron is looking at transferring its experience in the Niger Delta elsewhere, too.
"We're looking at different models and other locations where we think they could be applied," Flemming said. "But this work is still in the early days."
Meanwhile, Niger Delta partners are getting ready to launch an online platform that will connect business and other investors with civil society.
"One of the big challenges that donor agencies and others have is there's no easy reference information of who's doing what in the area," said Flemming. "This platform is going to make sure that everyone is on the same page and knows how to collaborate and coordinate development in the Niger Delta."
It is yet another idea that could be transferred to other parts of the world as Chevron and other stakeholders find new ways to leverage corporate social enterprise to advance sustainable development.
Join the Devex community and access more in-depth analysis, breaking news and business advice — and a host of other services — on international development, humanitarian aid and global health.