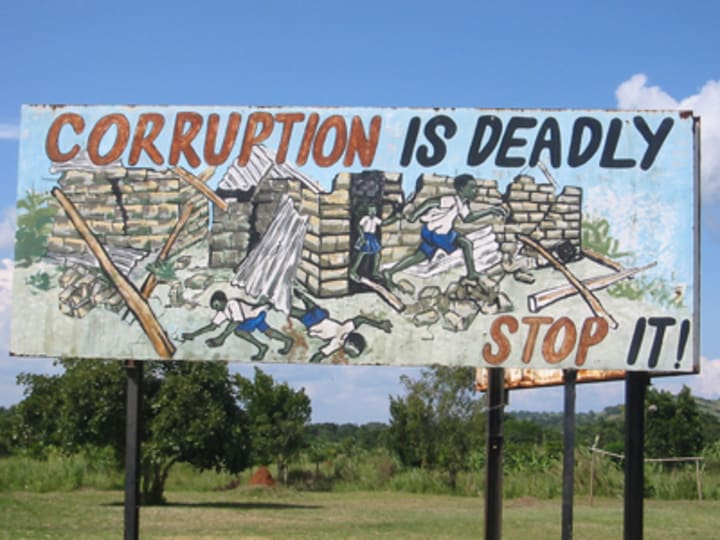 Anti-corruption and governance are undeniably key factors for achieving and sustaining development, globally as well as nationally. Governance and anti-corruption serve as forces behind eliminating poverty. Both are preconditions for sustainable and equitable development.
Until now, however, they have not been fully integrated into development agendas and efforts, most notably the Millennium Development Goals that were agreed in 2000 and which are to be achieved by 2015.
Yet all this may be about to change.
On Friday, a high-level panel of experts convened by the U.N. issued a report that identified 12 areas for goals that are to succeed the MDGs come 2015. Included is a stand-alone goal to ensure good governance and effective institutions, including a target to reduce bribery and corruption. It also put governance among the "transformative" factors affecting development beyond 2015. Putting governance so high on the agenda shows how much the development debate has shifted since 2000.
While the report is one of numerous consultative initiatives to draw up a new set of development goals by 2015, it has the potential to serve as a game changer for development. It has set the mark of governance as a new goal. Countries will ultimately decide if the goal stays but it is harder to take it out than put it back on the agenda.
The report is just a first step in ensuring that good governance and anti-corruption will be at the heart of the post-2015 agenda. It is a long road ahead that all of us working on governance and anti-corruption issues need to be ready to go down.
We must look at what the report can do rather than where it may have fallen short on. It has taken us further than others in setting out how governance and anti-corruption are the cornerstones for development. It finally recognises that stable and peaceful societies are critical for sustainable development and prosperity. It puts the fact to the forefront that effective judiciary and police are critical forces in this process. According to Transparency International's public opinion surveys, the police and judiciary are found to be among the three top institutions rife with bribery.
Get development's most important headlines in your inbox every day.
Thanks for subscribing!
The inclusion of the governance and peace goals in the panel's report speaks to what people are demanding of their governments and the institutions that are supposed to be at their service. 
"An honest and responsive government" was among the top three priorities for people surveyed in recent global poll of nearly 600,000 men and women from around the globe. Conducted by the United Nations to get feedback on development priorities, the poll put governance at number three after good education and better healthcare.
Toward 2015, we have hit the first milestone. We now are on the way to the next by getting new global development commitments agreed in the next 2 years. Let's hope countries heed its calls for putting governance at the heart of them.
Join the Devex community and access more in-depth analysis, breaking news and business advice — and a host of other services — on international development, humanitarian aid and global health.