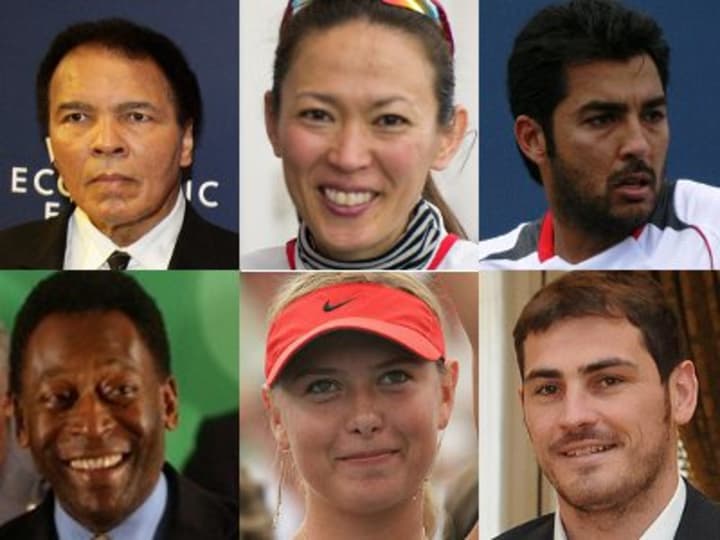 Iker Casillas had a tremendous year in 2010. He had twin victories at the most recent FIFA World Cup: the first-ever crown for the Spanish national football squad where he is captain and the Golden Glove award as the tournament's best goalkeeper.
Casillas reaped another honor early in 2011. In January, the captain of the Spanish La Liga club Real Madrid became a United Nations Development Program goodwill ambassador for the Millennium Development Goals.
"While my job on the pitch is to prevent goals, my job at UNDP will be to help score them," Casillas said during the Jan. 24 ceremony announcing his appointment at Palais des Nations in Geneva.
Casillas is not new to humanitarian endeavors. He has been working since 2008 with Plan Spain to promote children's rights.
The Spanish national is the fifth footballer, whether active or retired, to be on the roster of UNDP goodwill ambassadors. The four others are Ronaldo de Lima of Brazil, Zinedine Zidane of France, Didier Drogba of Ivory Coast and Marta Vieira da Silva of Brazil, who is regarded as the world's No. 1 female football player. The sixth and final member of UNDP's roster of athlete ambassadors is tennis superstar Maria Sharapova of Russia.
The lopsided share of footballers in UNDP's partner athletes mirrors the trend for the rest of the United Nations. Of the 111 sports professionals that have been U.N. ambassadors, 42 (or more than a third) come from the football world, including Manchester United and its manager Sir Alex Ferguson, as well as Edson Arantes Do Nascimento, the Brazilian football legend known as Pele, who joined UNESCO as a champion for sport in 1994.
The appeal of football players as U.N. goodwill ambassadors is obvious. The sport — also known as soccer — is the world's most popular by consensus, and based on online fan surveys and interest in countries. And in Africa, where development needs are most dire, football is the hands-down favorite.
So, what do athletes do as U.N. ambassadors?
U.N. ambassadors, which come by several names depending on the fund, program or specialized agency that appointed them, have one principal role: to help educate and promote U.N. initiatives through their popularity and celebrity status. The global body believes their mass appeal inspires people to "act in the interest of improving their own lives and those of their fellow citizens."
Get development's most important headlines in your inbox every day.
Thanks for subscribing!
In the case of Casillas, he advocates for issues affecting the youth in developing countries as well as promoting poverty alleviation, education and health.
In April, he recorded a public service announcement expressing his solidarity with the people of Japan following the quake and tsunami that struck the country a month earlier.
Currently, 10 U.N. organizations and the United Nations as a whole have enlisted sports professionals as goodwill ambassadors. UNICEF has the most, with 64 international, regional, national and alumni ambassadors. UNESCO's champions for sports total 11, although multiple Grand Slam tennis winner Justine Henin is also a UNICEF national ambassador in Belgium. UNDP and the World Food Program, meanwhile, have 10 each.
It was UNICEF that began the practice of appointing goodwill ambassadors. In 1954, it designated American actor, singer, dancer and comedian Danny Kaye as ambassador-at-large. In 1988, it appointed Anatoly Karpov as regional goodwill envoy focusing on Central and Eastern Europe and the Commonwealth of Independent States, making the Russian chess grandmaster the longest-serving athlete ambassador of the United Nations.
Aside from football, tennis (8 ambassadors in total) and chess (1), 29 other sports have produced U.N. ambassadors, namely alpine skiing (2), athletics (15), badminton (1), baseball (1), basketball (5), boxing (2), car racing (4), cricket (2), cross-country skiing (1), cycling (1), discus throwing (1), equestrianism (1), figure skating (1), Gaelic football (1), gymnastics (3), handball (1), hurling (1), ice hockey (2), judo (1), marathon (2), pole vault (1), rally driving (1), rugby (2), sailing (1), speed skating (1), squash (1), sumo wrestling (2), swimming (2) and volleyball (1).
Read more:
Check out last week's DevTrivia on U.N. consultative status for non-governmental organizations and play the DevTrivia game on Facebook.