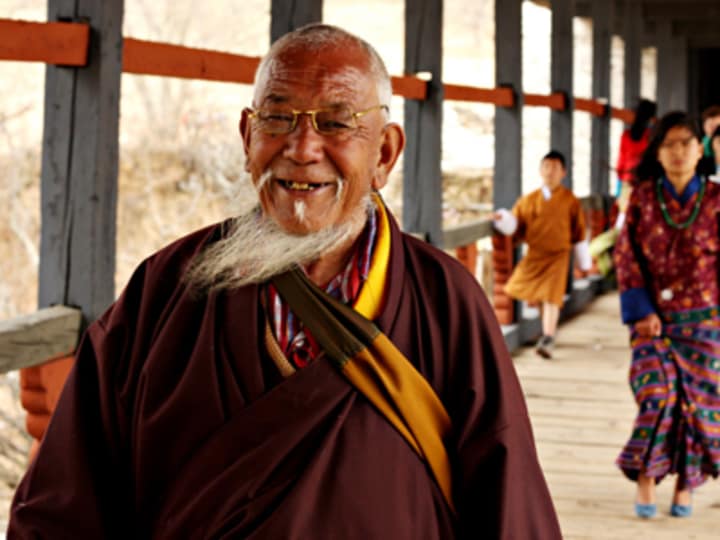 The tiny Himalayan kingdom of Bhutan, home to quaint Buddhist temples set in an untouched landscape, is somewhat of an oddity when it comes to measuring economic progress.
Instead of using its GDP, the country produces its own index measuring people's happiness. According to the government, the Gross National Happiness is a "more holistic approach" to development that has gained praises and global attention.
But over 30 years since its conception in 1972 by the former King Jigme Wangchuck, Bhutan is still mired by extreme poverty, chronic unemployment and economic stupor that paints a glaring irony of the "happiness" the government wants to portray.
This sad reality has pushed the newly-elected government of Prime Minister Tshering Tobgay to reconsider the country's approach in pursuing development, stripping the GNH-only focused national agenda to a more effective and results-focused path. The slight change in direction is a good first step in the right direction, according to a local aid group.
"There has been too much focus on promoting GNH rather than creating such an enabling environment for happiness to happen," Bhutan Foundation program director Ugen Choden told Devex. "I agree [with the] statement of working on reducing obstacles to happiness [while] bearing in mind that we have to be more realistic of the challenges Bhutan faces."
Almost a quarter of the population is currently living below the poverty line and around half have never gone to school, making employment an inevitable problem in the country's development progress. Realizing the problem and pushing for concrete solutions — which is currently happening under the new government — can be a good start, she added.
More concrete, less abstract development goals
Bhutan was heralded by a 2006 study as Asia's happiest country despite glaring realities of low life expectancy and low literacy rate, among others.
Get development's most important headlines in your inbox every day.
Thanks for subscribing!
But according to Choden, these are all abstract concepts that have yet to translate to positive results that directly affect people's lives, and in this sense the push for GNH's global reach is at best a publicity stunt.
"Despite the positive publicity for Bhutan in the course of spreading GNH, we have sent out a wrong message and as a result, most of the outside world wrongly thinks we are the happiest country in the world," she explained.
Choden added: "We continue to remain a small country challenged by numerous factors, such as our geographic terrain making it impossible to take healthcare and education to every corner and … the imbalance of trade with India that has lead to a serious shortage of foreign currency."
In a country of under a million people with a relatively young government facing global challenges within, reconsidering the path of development efforts may be the best thing to do — and this step has already been taken by the new government.
Making happiness the ultimate goal of development is not wrong, but using only abstract concepts to achieve it may be. For Choden, Bhutan needs to focus on more concrete and realistic goals for the country's development to truly progress.
"The government needs to start with simple steps in addressing unnecessary lengthy bureaucratic processes and greater attention needs to be given to rural development, private sector development and emerging concerns such as rural-urban migration, youth issues and waste management as well as education," she concluded.
Read more development aid news online, and subscribe to The Development Newswire to receive top international development headlines from the world's leading donors, news sources and opinion leaders — emailed to you FREE every business day.