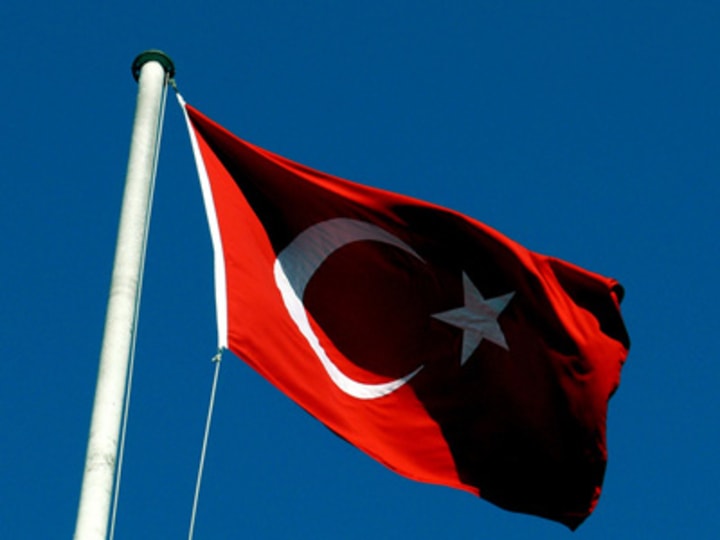 Turkey ranked fourth in a list of the world's top donors of humanitarian assistance with over $1 billion in aid dispensed in 2012.
The Global Humanitarian Assistance report 2013 released earlier this month by research group Development Initiatives noted that Turkey fell only behind rich Western donors like the United States ($3.8 billion), the European Union ($1.9 billion) and the United Kindgom ($1.2 billion) in contributions, and ahead of Japan.
But as a new breed of donors from developing and transitioning countries gain ground, the rate of met U.N. humanitarian appeals trails behind. In 2012, it was the decade's lowest at only 62.7 percent delivered, continuing a trend that began in 2007.
Could emerging donors be the answer to this widening funding gap?
Daniel Coppard, research director at Development Initiatives, believes so: "The geopolitical landscape of humanitarian assistance, and of aid more widely, has been changing for some time, such that one can no longer describe international assistance as a transfer of resources from a group of rich to poor countries."
Emerging donors like Turkey, Coppard told Devex, are "becoming more relevant," pledging as much as $17 billion in aid per year and showing signs of expanding assistance further even as aid from these non-traditional donors tend to fluctuate, or are often regionally-focused and disaster-specific.
Unrecognized aid
The recorded surge in support from emerging donors not only signifies an increase in aid, but a better reporting of humanitarian assistance as more development partners get involved.
In the past, assistance from emerging donors, particularly in hosting refugees within their borders, often come undocumented and unrecognized. Developing countries like Pakistan housed over 1.7 million refugees in 2011, while Kenya had 567,000 and Chad 367,000, according to the report.
"[Traditional] Development Assistance Committee donors, according to ODA rules, can report the costs of housing in the first year as official development assistance. But evidence suggests that the vast majority of refugees, up to some 87 percent, are housed by non-DAC donors, so this cost goes unrecorded," explained Coppard.
Get development's most important headlines in your inbox every day.
Thanks for subscribing!
Humanitarian aid untouched by global economic crisis
The report noted an 8 percent decline in international humanitarian response from $19.4 billion in 2011 to $17.9 billion in 2012.
This drop was caused by the absence of any rapid onset, large-scale natural disaster such as the Haiti earthquake in 2010 or the devastating tsunami that hit Japan in 2011. Only 76 million people needed humanitarian support in 2012 compared to 93 million people in 2011.
In other words, less assistance was delivered because less assistance was needed.
"So far, the financial crisis appears to have had no real discernible impact on overall humanitarian spending levels, which have remained responsive to peaks in humanitarian need," said Coppard.
Reforms in assistance
The report recommended that donors provide "more predictable multi-year funding for chronic crises, spend more on disaster preparation and preparedness in close collaboration with governments of affected countries, focus on early response and the interconnectedness of risk, and promote access to information and better reporting" to allow improved management, monitoring and assessment of humanitarian funding.
"We clearly need to move towards a longer-term approach, given the nature of enduring crises. We are starting to see this happen, such as the Somalia three-year planning horizon, but these efforts need to be expanded," said the research chief.
Somalia, along with Pakistan and the West Bank and Gaza Strip, were the top recipients of international humanitarian assistance in 2011, collecting $1.1 billion, $1.4 billion and $849 million, respectively.
Coppard also called on donors, traditional and new alike, to coordinate more with international funds such as Syria's emergency response fund that has Kuwait, another emerging donor, as the biggest contributor.
Read more development aid news online, and subscribe to The Development Newswire to receive top international development headlines from the world's leading donors, news sources and opinion leaders — emailed to you FREE every business day.