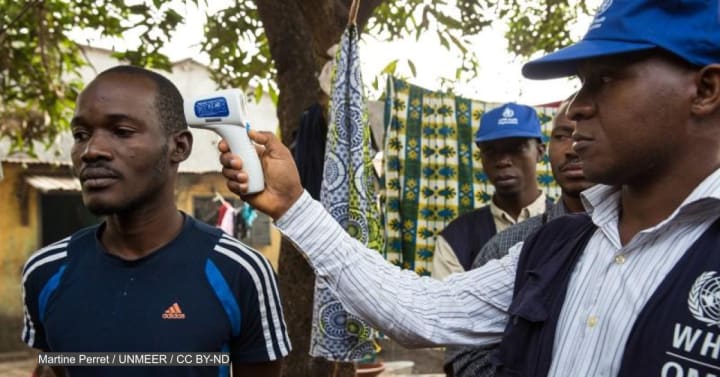 Community resistance, a problem that plagued previous Ebola crises, has reemerged as a top challenge in containing new outbreaks in Guinea and the Democratic Republic of Congo.
Because of this, those who have come into contact with infected people have not all been traced and there is a high risk of regional spread, said Dr. Merawi Aragaw, incident manager for Ebola in DRC and Guinea at the Africa Centres for Disease Control and Prevention, during a press briefing Thursday.
The two outbreaks are still small, with a total of 30 reported cases, 15 deaths, and 11 recoveries. While anyone who has come into contact with these people should be monitored, Aragaw said, health workers have only been able to do so for about 86% of contacts in DRC and about 96% in Guinea.
Community resistance has interfered with efforts around infection prevention and safe burials, and it has led to a small number of alerts for suspected cases reported by communities.
Why it matters: Community resistance was a major problem in both the Ebola epidemic in West Africa from 2014 to 2016 and a previous outbreak in eastern DRC. This led to lengthy, complicated responses. Responders in eastern DRC acknowledged that not enough was done in the previous outbreak to gain the trust of communities from the beginning, which contributed to a dangerous situation for health workers, who were repeatedly attacked.
Get development's most important headlines in your inbox every day.
Thanks for subscribing!
What's next: While this is concerning, it's not unexpected, said Dr. Matshidiso Moeti, World Health Organization regional director for Africa.
"We've observed — every time in the beginning, in the early stages of these outbreaks — community resistance," she said, adding that health workers in both Guinea and DRC are currently seeking to engage with trusted community leaders to help spread information about the response.