She Builds — our monthlong campaign on women and development — may be winding down, but the buzz around it remains strong.
On social media, more big names within and outside the aid industry have joined the conversation.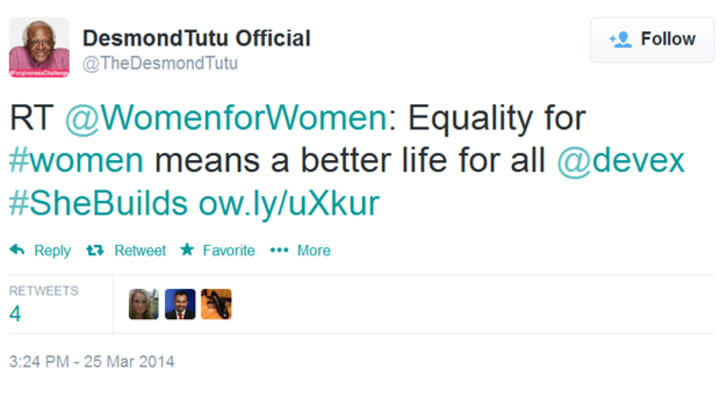 Devex readers continue to share their own experiences and aspirations for empowering women worldwide.
Navita Srikant recalled the time she worked with women in a conflict area in Colombia. During one of those days, she said, a shooting prompted these women to pause for a couple of hours, but they were soon back to work and thinking about how to bring their artisan produce to local markets in Bogota.
"Nothing beats the human spirit of a #woman when #SheBuilds an environment to nurture family, community with almost no means or access to markets amidst bullets," Srikant wrote.
Get development's most important headlines in your inbox every day.
Thanks for subscribing!
Inspired by our #SheBuilds coverage, a reader named Samantha wondered what she could do to more than "talk the talk" and instead "walk the walk" on advancing the cause.
"Is it fundraising? Is it staging a march? Is it writing to our congressmen and women? Give us ideas, give us tools, to move this to more than just a conversation," she said.
What tools do we all have to advance the cause of women and development? Join the conversation by leaving a comment below.