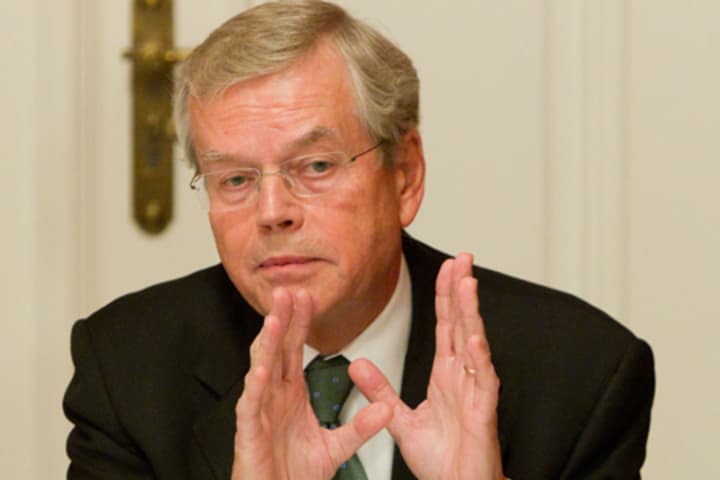 Norbert Hauser has been named interim inspector general of the Global Fund to Fight AIDS, Tuberculosis and Malaria.
The recently retired lawyer and international auditor will serve in this temporary appointment for up to nine months while the Global Fund searches for a permanent inspector general to replace John Parsons. The Global Fund's board terminated Parson's employment in November, citing his "unsatisfactory" performance.
The Global Fund's inspector general leads the office in charge of audits, inspections, investigations, reviews and evaluations of Global Fund activities, including those implemented by program recipients, partners and suppliers. The position and office are independent and report directly to the Global Fund board.
Hauser is not a candidate for the permanent position, the Global Fund has clarified, saying that his role would be to "maintain consistency in the work of the Office of the Inspector General, with a focus on providing seamless leadership and strategic guidance to staff of the Office of the Inspector General during his interim tenure."
The Global Fund expects Hauser to bring "unsurpassed" credentials and reputation to the Office of the Inspector General, which the Global Fund is currently strengthening as part of overall reforms to boost its standards of accountability and transparency. Hauser has significantly contributed to this reform process as part of the independent high-level panel of experts that reviewed the organization's operations in 2011.
Get development's most important headlines in your inbox every day.
Thanks for subscribing!
Hauser's is well-known in the audit circle, having served as vice president of Bundesrechnungshof, or the German Federal Court of Auditors, as well as chairman of the U.N. panel of external auditors. He was also formerly a member of the German parliament.
Read more:
Read more development aid news online, and subscribe to The Development Newswire to receive top international development headlines from the world's leading donors, news sources and opinion leaders — emailed to you FREE every business day.