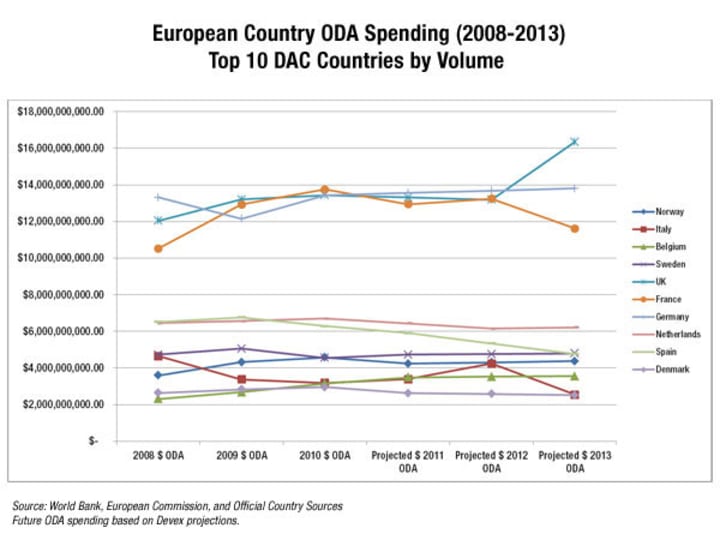 In the wake of the U.S. debt deal which, by all accounts, will result in significant cuts to American overseas assistance spending, many are wondering to what extent the foreign aid austerity contagion will spread. Most eyes are now on Europe which is undeniably beaten and battered coming out of the first wave of the global economic recession and could actually be the driving force into another downturn. A Washington Post article recently summarized the Eurozone's political economy, saying "Confidence in the health of the region's banks is falling, economic growth is slowing, and governments are so hamstrung with debt they will have little room to respond with new stimulus or other programs." In an official paper, the Institute of International Finance has called Europe's future challenges "intractable."
In search of ways to contain these major fiscal challenges, governments across the world, including those in Europe, are re-evaluating their official development assistance commitments. The Organization for Economic Cooperation and Development is already predicting only 2 percent annual ODA growth from 2011 to 2013, down considerably from the average 8 percent growth over the course of the last three years. The combined share of bilateral aid from the OECD Development Assistance Committee – a forum comprised of the world's major donor countries – is projected to increase at an even slower rate of 1.3 percent per year. Fifteen of the 23 DAC countries are European.
Get development's most important headlines in your inbox every day.
Thanks for subscribing!
This article is for Devex Members