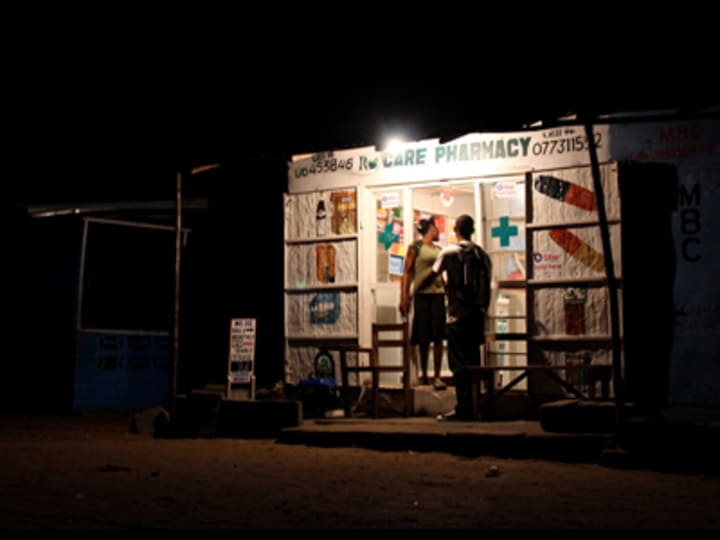 In Africa, energy supply challenges cut across national borders. Millennium Challenge Corp. compacts, on the other hand, do not.
New MCC compacts in Liberia and Sierra Leone — currently in the initial preparatory stages — could offer a chance for neighboring countries to pursue cross-border solutions to Africa's critical power deficit, MCC chief of staff Steven Kaufmann said during a panel discussion in Washington, D.C., on Thursday.
The organization now has compacts with 26 countries, and projects are funded based on the needs those countries identify as their most pressing. But increasingly, the issues faced by an individual country, like energy deficits in many African nations, cannot be effectively addressed without regional cooperation from its neighbors.
As MCC increases the number of compact countries, cross-border projects may become more feasible and would fit into a global development agenda that is pushing for regional and South-South cooperation to achieve poverty reduction and inclusive economic growth.
Liberia and Sierra Leone were tagged last year as "compact-eligible," which means they scored high enough on at least half of MCC's 20 indicators rating countries' performance in three key areas: ruling justly, economic freedom and investing in people.
Fierce competition for compacts
Selection for eligibility allows countries to apply for five-year MCC compact funding by developing proposals and continuing to institute reforms in accordance with the organization's indicators. Competition here is likely to be more fierce now that the Millennium Challenge Corp. is set to receive $46 million less funding due to the U.S. government budget sequestration.
The MCC model has been praised for incentivizing good governance through competition for funding and for its country-led approach to identifying development needs and implementing development projects.
Whether that model can apply easily to cross-border, regional challenges remains to be seen, but the successful development of Africa's energy grid will undoubtedly require that type of cooperative planning and implementation.
Get development's most important headlines in your inbox every day.
Thanks for subscribing!
Only about 30 percent of the African continent enjoys regular access to power which as experts stressed at Thursday's panel, is vital to make progress in other priority areas like health, education, and economic growth.
'Comparative advantage' for US power companies
Thursday's panel, the first event in MCC's "Gateway to Opportunity Summer Series," featured business leaders from U.S. power and construction companies that have partnered with MCC in Africa in the past to complete major energy development projects.
Partnering with the organization offers a valuable opportunity to bid for projects through the "open and fair" bidding process that MCC's compacts require, said representatives from energy firms.
Even though MCC encourages local businesses — and international businesses — to compete, U.S. power companies, at least those represented on the panel, seem to feel that they enjoy a comparative advantage in terms of expertise and experience developing the kinds of energy grids that African countries say they need.
"Technically, this is easy. Politics is the game," said Eric Pike, CEO of Pike Electric Corporation, an implementing partner for MCC compact contracts in Tanzania.
As newly eligible countries work — and compete — to develop their compact proposals, the results will show whether MCC is ready to tackle international politics between neighbors whose energy paths are linked.
Read more on U.S. aid reform online, and subscribe to The Development Newswire to receive top international development headlines from the world's leading donors, news sources and opinion leaders — emailed to you FREE every business day.