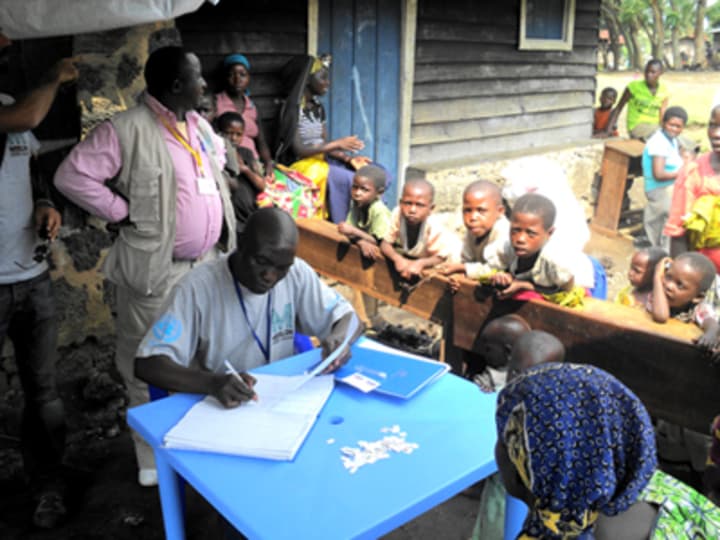 Two days after Merlin announced its merger with Save the Children, the NGO's staff seems to be in good spirits – yet unsure how the move may affect staffing, operations and partnerships.
Devex spoke with members of Merlin's management, staff and a local partner, all of of whom asked to not be named in order to talk freely.
The general mood about the two international nonprofits' joining forces is positive, these sources suggested. There appeared to be little concern about possible changes to staffing and projects.
One senior officer in one of Merlin's 16 countries of operation said initial reactions among staff members were positive, with some colleagues more worried about how they will fit into Save the Children's operational structure rather than losing their jobs. One local partner expressed some concerns but acknowledged that at this point, he had got no indication that existing projects would have to change.
A partnership that's no surprise
The merger, which could affect thousands of aid workers around the globe, came as no surprise to many Merlin employees, as the issue had been discussed for some time already among staff at the water cooler and through emails and Skype conversations.
"We had heard about it from time to time. We know something is going on," one longtime Merlin employee told Devex.
Staff has been left in the dark about "specific organizational" implications and other details, that person said. Another source, who described the merger as "exciting" and a "wonderful opportunity" for Merlin, confirmed this.
"The reach of both agencies and the ability to work effectively will I think be very positive," the source told Devex.
Get development's most important headlines in your inbox every day.
Thanks for subscribing!
Little worry about staffing changes
As with any merger, the elimination of redundant staff is a real possibility – one that a Save the Children spokesperson hinted at earlier this week in a conversation with Devex. But reality has yet to set in, it seems, at least with the Merlin staff Devex talked with, who appeared confident that work will continue as usual.
"Will there be redundancies? I cannot know that yet. I sincerely hope not and I cannot foresee it at the moment," the senior official said.
He added: "We are not running away. None of my staff, not myself, nobody is having any sort of any concern about this merger. So from our side, we don't have any issues."
How the merger will affect ongoing and future projects implemented by Merlin remains to be seen. One local partner said programs are continuing as usual for now.
Merlin is "optimistic" that projects "will be continued," the local partner said, adding that "people" from London are expected to arrive and inform them of the merger's implications in the coming weeks.
Read more:
A game-changer for Save the Children?
Read more development aid news online, and subscribe to The Development Newswire to receive top international development headlines from the world's leading donors, news sources and opinion leaders — emailed to you FREE every business day.