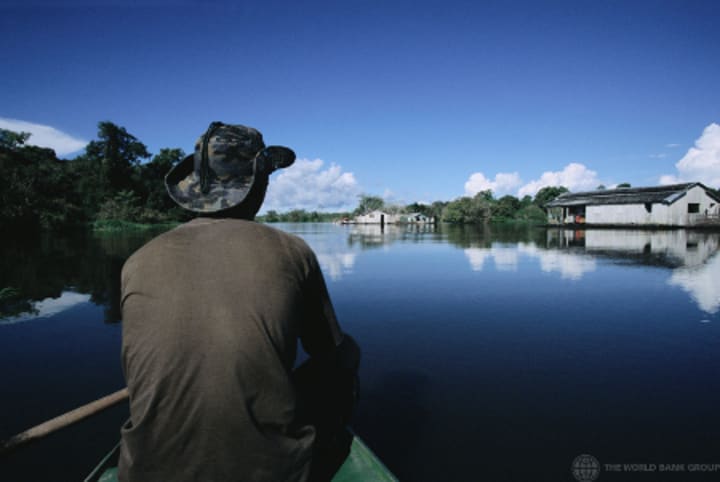 Does the World Bank's new environment strategy rely too much on the private sector? Is the strategy's emphasis on the valuation of natural resources a step in the right direction?
These were some of the concerns raised by a number of environment-focused civil society groups and watchdog organizations over the World Bank's 2012-2022 environment strategy.
The strategy, which was launched June 5, identifies seven priority areas for the World Bank's engagement in environment projects: wealth accounting and ecosystem valuation, protection of oceans, pollution management, low-emission development, adaptation, disaster risk management, and small island states' resilience.
The groups, however, warned the strategy may be relying too much on private sector interventions. They argued, according to IPS News, that global experience suggests greater private sector involvement in a project could lead to decreased capacity to monitor social and environmental impact.
At least one group also raised concern over the concept of "valuation" of a country's forest, oceans and other natural resources. Karen Orenstein of watchdog group Friends of Earth said it's hard to see how such a move toward "increased financialisation of the global commons and natural resources is a move in the right direction."
Get development's most important headlines in your inbox every day.
Thanks for subscribing!
The World Bank, meanwhile, dismissed these concerns, saying they are misplaced. Bank officials defended the valuation as an essential tool for measurement and evaluation.
"Knowing the total value of natural capital can help us better address poverty issues. Not knowing the value of natural capital is more likely to result in losses that affect the poor," IPS News quotes an email from World Bank officials.
Yet another criticism of the strategy is its lack of operation details, focusing instead on rhetoric and broad goals. How the strategy will affect the bank's lending and operations or which projects it will implement differently is not yet clear, Steve Herz of the U.S.-based environment advocacy group Sierra Club told IPS News.
Herz did note that the World Bank appears to recognize its past missteps by noting in the strategy that the "current economic model, driven by unsustainable patterns of growth and consumption, is clearly putting too much pressure on an already stretched environment."
Read more development aid news online, and subscribe to The Development Newswire to receive top international development headlines from the world's leading donors, news sources and opinion leaders — emailed to you FREE every business day.