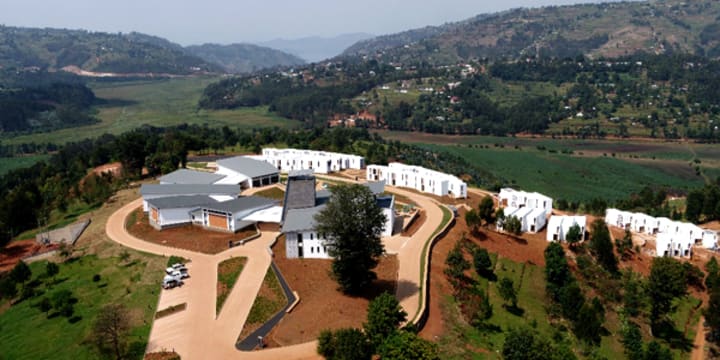 The vision of achieving "health for all" by 2030 is gaining political support across the developing world. More and more leaders recognize the imperative of investing in health at a time when every $1 invested in health in developing countries can produce up to $4 in benefits annually.
But one of the challenges in realizing the goal of universal health coverage in Africa — which would ensure that everyone has access to quality, affordable health care — is the need to rapidly scale up the health care workforce.
Although Africa accounts for 24% of the global burden of disease, it has only 3% of the global health workforce. Shortages of health workers at the national level are exacerbated by severe imbalances in their distribution within countries, especially between rural and urban areas.
The majority of countries in Africa have fewer than two doctors per 10,000 people. However, closing the health care gaps across the African continent will necessitate not only more health care professionals but also a higher quality of education for nurses, midwives, doctors, and other health professionals.
As a pediatrician who has worked with communities across Rwanda for nearly 25 years — five of them as the Minister of Health from 2011 to 2016 — I have a strong vision for the kind of doctors that African communities need and the education that health care workers should receive. Following the genocide 25 years ago, Rwanda's health system was in ruins.
As a young doctor, I wanted to do right by my patients and contribute to my country's development, but it was often hard to know where to begin and how to do it. Today, I want to teach my students everything I had to learn on my own.
The newly established University of Global Health Equity in Rwanda is aiming to turn that vision into reality. UGHE is aiming to reinvent global health education — and as a result, transform how health care is delivered. A key goal is to develop a new crop of clinicians and health program managers.
Just last month, we welcomed our inaugural class of medical school students to campus, 70% of whom are women. Our students will learn and understand the inequities in current health systems and gain the tools to smoothly and effectively change them, to think at the policy level and advise how to build stronger systems wherever they work.
In Rwanda and across the continent, we need clinicians who are ready to serve people where they live, who practice cultural humility, and who truly take the time to listen to their patients and allow them the agency to make their own informed health decisions. It is critical for health care professionals to understand not only diseases and symptoms, but the central role of social determinants in health.
By building the University of Global Health Equity in Butaro, a rural area in Northern Rwanda, we are committed to training our students in the types of regions that have the greatest need for clinicians. In Butaro, students will be embedded in communities in rural and low-income areas. Each year, our medical school students will complete increasingly complex community practicums in villages.
Get development's most important headlines in your inbox every day.
Thanks for subscribing!
They will also complete rotations in Rwandan hospitals, including the Butaro Hospital, as well as in refugee camps. In this way, our students will gain vital experience working with rural, displaced, and underserved populations, who have a disproportionate need for care. We aim to teach these future doctors to care for patients, affect change at the macro level and transform the root causes of health inequities.
Qualified applicants are admitted to UGHE regardless of their ability to pay for education; the medical school is free for all students. This will enable graduates to focus on promoting quality health services for all, rather than finding opportunities to repay their loans.
In exchange for this free quality education, graduates sign an agreement called "umusanzu" – which means "contribution" in Kinyarwanda — committing to work for five to nine years after their medical internship in the public sector, NGOs, or in national or international organizations such as the United Nations, to improve the health status of vulnerable people and reform the systems within which they work.      
UGHE can serve as a model for the future of health education in Africa and in the rest of the developing world. We cannot simply cut and paste American or European medical education systems — our communities' needs are different, and we must have a persistent focus on delivering the best results for them, to the best of our potential.
That means providing health care that is close to communities, with a biosocial approach and attention to the social determinants of health. We need clinicians and other health professionals who are involved in their patients' lives and are able to constantly seek improvement — not just for the individuals they treat, but for the betterment of health delivery and systems as a whole.