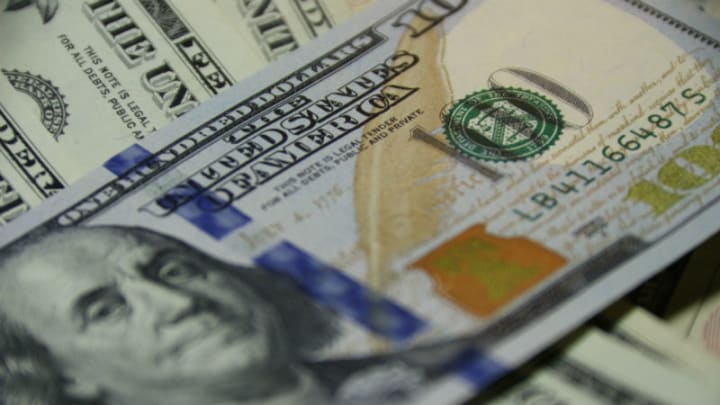 Four years after adopting the Addis Ababa Action Agenda on financing for development, world leaders will meet at the United Nations Thursday to review progress toward meeting the 2030 Sustainable Development Goals. Part of this review will check if the world is on track to mobilize the necessary funding to achieve the SDGs.
The short answer is: we are not.
"Billions to trillions" remains an aspiration rather than a reflection of the current development financing trajectory. And unless world leaders take steps now to change that trajectory, we will fall short of achieving many of the laudable SDGs over the next decade, especially in the poor and fragile countries where the need for progress is most urgent.
To fix the problem, it is first important to accept two realities:
First, expectations of leveraging private finance have proved too optimistic. Recent analysis has confirmed that the path to financing the SDGs is steep: low-income countries alone will need to invest some $350 billion per year from 2015-2030 and developing countries as a whole require a staggering four times that amount. At Addis Abab, Ethiopia, in 2015, we pinned our hopes on a sharp ramp-up of private finance to meet much of this need, with official development finance institutions shifting their business model to leverage the necessary funds.
The reality has turned out differently. Currently, multilateral development finance institutions only catalyze $60 billion in private finance by committing $40 billion of their own funding each year. Faster progress can and should be made but almost any plausible scenario would leave private finance for LICs over the next decade in the tens of billions of dollars annually, not the hundreds that are needed.
Second, the push to raise domestic resources risks worsening inequalities. The International Monetary Fund estimates that in order to meet the SDGs, LICs will need to increase their tax-to-GDP ratio by five percentage points by 2030. But a headlong rush to raise tax revenues in poor countries is likely to worsen inequality because their collection structures are much more skewed toward indirect taxes on consumption rather than direct taxes on income and assets.
Our approach to taxation should aim to help the poorest, not have them finance an expansion of government spending, which often benefits those who are better off. At a minimum, world leaders should commit now that individuals below the national poverty line in each country will not be made net-payers into the fiscal system.
Recognizing the need to recalibrate the projections of private finance and domestic resource mobilization is not, of course, a reason to give up on the 2030 goals. Instead, it should motivate us to move forward on at least the following two areas:
Let's first come out of the UN high-level dialogue committed to tapping the full financing power of global development finance institutions. Multilateral development banks have a 75-year track record of leveraging public money for development finance. Every dollar of public funds to raise their capital generates $4 of direct lending. Of course, they can be made more effective and do a better job of working as a system — as the recent report of the G-20 sponsored Eminent Persons Group sets out. But it is self-defeating to put artificial constraints on their scope and size at a time when there is an urgent need for long-term financing to achieve the SDGs.
Get development's most important headlines in your inbox every day.
Thanks for subscribing!
A necessary outcome is also for nations to use their official development aid more efficiently, with higher budgets. For a resource that is so precious — and getting harder to mobilize in the face of growing nationalism in many countries — it is striking how much ODA is still badly used.
In 2017, net ODA from wealthy donor countries was around $147 billion, but only $30 billion went to LICs and least-developed countries. Of course, there are legitimate uses for ODA outside financing LICs — global public goods such as climate change resilience or pandemic responses for example — but isn't now the time to weed out the waste and misallocation that uses up so much of national aid budgets?
Do we really need to spend $15 billion a year on upper middle-income countries? And far too many donor countries are now stretching what counts as ODA to cover expenditures that have only a tenuous link to even a broad vision of development. Now is a good moment for each world leader to commit to improving their own aid spending policies and practices.
The creation of the SDGs represented a remarkable moment as the world came together on a set of shared goals and common agenda to achieve them. But this does not eliminate the need for leaders to make choices in the face of limited financial and institutional capacity. Blithely assuming that trillions could be mobilized has allowed some countries to avoid this difficult but necessary conversation.
The recent focus on stronger country platforms to facilitate this prioritization is a welcome step and world leaders should use their presence at the U.N. to commit the full and active participation of their agencies in making this a success.
At a time of growing skepticism about the merits of international cooperation, making the necessary mid-course correction on financing for development will ensure that the SDGs do not end up as an unfulfilled aspiration.
Activism. UHC. Climate. Read more of Devex's coverage from the 74th U.N. General Assembly.