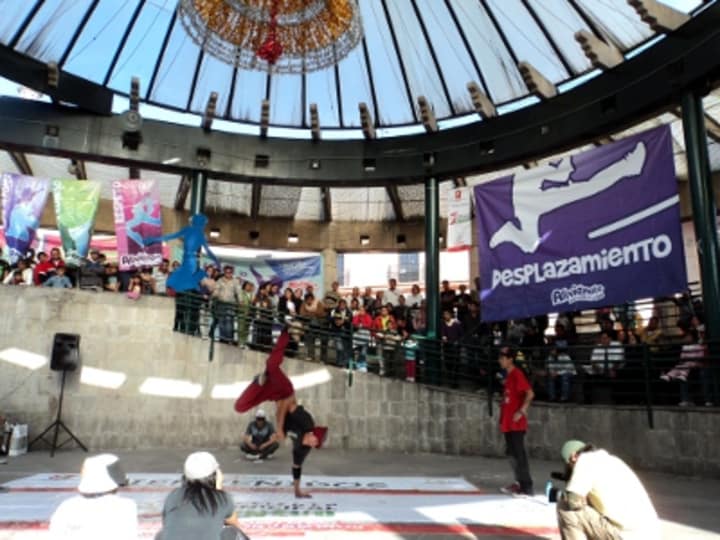 PSI was selected as a Devex Top 40 Development Innovator based on a poll of thousands of global development professionals who are part of Devex, the largest network of aid and relief workers in the world.
Announced on April 18, Devex Top 40 Development Innovators is an impressive listing of the world's leading donor agencies & foundations, development consulting companies, implementing NGOs, and advocacy groups.
We asked each of the Innovators four questions to learn how they stay ahead to the curve and tackle old development challenges in new ways. Here's how PSI responded:
'A leading global health organization that strives to achieve 30 percent of its health impact through new interventions and innovative ideas'
If you had to condense it to just one or two sentences, overall, what is it that makes your organization innovative?
A hallmark of PSI has always been its openness to innovation. Over the past decade, we have invested millions of dollars of discretionary funds into experimenting with new health products, such as de-worming medicines, and into financing interventions, such as point-of-use water treatment and male circumcision. PSI saw the value of these initiatives, even when donor agencies were not yet ready to support them. We believe that this spirit of innovation is an absolutely essential component of PSI's corporate culture and we continue to nurture and support it within the organization.
Can you provide a specific example of something your organization has done that is particularly innovative?
PSI places a strong focus on innovation, encouraging innovative techniques and ideas throughout the organization. PSI strives to achieve 30 percent of its health impact through new interventions and encourages innovative ideas with a multi-million dollar Innovation Fund designed to pilot innovative test projects.
One of its most recent successes is the fund's support for male circumcision programs at a time when traditional funders were hesitant to support and explore this intervention. Today, traditional donors like PEPFAR and the Bill & Melinda Gates Foundation have begun investing in it as well. PSI now receives government and foundation funding to support the scale-up of these programs.
Looking ahead 10 years, what are some of the innovations in international development that your organization wants to be a part of?
The global health burden is shifting, and PSI strives constantly to stay relevant in these changing times. As progress is made in other health areas, PSI recognizes that we must look ahead to the future of global health work. PSI believes much of this work lies in non-communicable diseases and that innovation is the key to developing life-saving solutions.
Get development's most important headlines in your inbox every day.
Thanks for subscribing!
Non-communicable diseases are no longer a developed world problem. By 2010, these diseases are expected to increase by more than 60 percent in developing countries compared to only 10 percent in developed nations. According to the World Health Organization, 90 percent of the those worldwide who die prematurely from non-communicable diseases live in developing countries, and four types of non-communicable diseases – heart diseases and stroke, cancers, diabetes and chronic lung diseases — make up the largest contribution to mortality in the majority of developing countries.
Though PSI continues to focus on its key health areas – malaria, child survival, reproductive health, HIV and communicable lung diseases such as pneumonia and tuberculosis – PSI has begun innovative work on non-communicable diseases. Specific issues include smoking cessation and lifestyle changes to reduce obesity. The programs will build upon PSI's global, on-the-ground experience, incorporating best practices learned from programs in developed countries and applying PSI's knowledge of local customs in developing countries in order to reach the most vulnerable people.
One factor in driving innovation at any organization is the talent you hire and the partnerships you make. How does your organization take into account innovation when it comes to cultivating talent and partners?
At PSI, people make the difference. PSI's creative approach to development attracts a diverse blend of talented individuals who are passionate about their work. We seek and attract talent that is focused on results and turning ideas into action. Once new staff join the organization, PSI continues to encourage this behavior though innovation learning, and embedding innovation skills and competencies throughout PSI's performance and learning process.
PSI also promotes collaboration, through internal activities – such as cross-department working groups – as well as external initiatives, such as cross-sector partnerships. In recent years, PSI has entered into a number of constructive partnerships with both private sector actors as well as public and civil society partners, such as PSI's most recent alliance with the Peace Corps. Through these collaborative efforts, PSI aims to foster and grow creative relationships with partners that go beyond simple funding to a strategic, programmatic-focused level.
Check out the full listing of all Devex Top 40 Development Innovators on Facebook.