NAIROBI — The risk of famine in Somalia from an ongoing food security crisis has declined, but some 5.4 million are still in need of aid, according to an assessment released Monday by the Food Security and Nutrition Analysis Unit – Somalia and Famine Early Warning Systems Network. The biannual assessment forecasts the food security situation in Somalia for the next six months.
Somalia is expected to face its fifth consecutive below-average rainy season, which starts in April. This is predicted to keep food and income-generating activities in most areas of the country below normal.
During the first half of this year, over 2.7 million people will face "crisis" or "emergency" conditions surrounding food security, according to the assessment. This is a decrease from the 3.2 million people estimated to be in the same situation between April and December of last year. The current food security crisis has displaced more than 1.4 million people in Somalia, with displacement flows hitting a peak last March, when more than 290,000 people left their homes.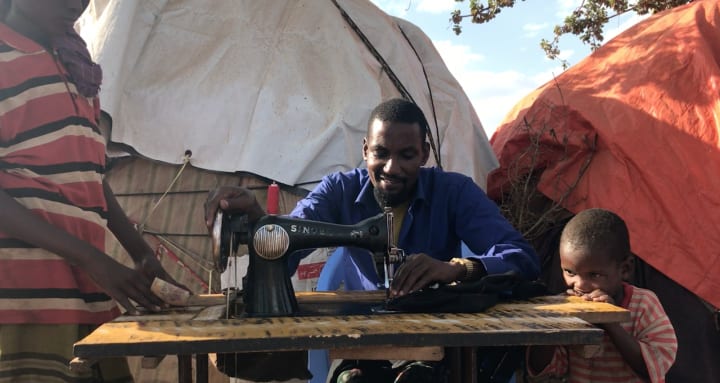 The same assessment published last February warned of famine in Somalia. In response, the humanitarian sector scaled up its efforts, and famine was averted. While conditions have improved over the past year, these gains are fragile, said Peter de Clercq, U.N. resident and humanitarian coordinator for Somalia, during a press conference in Mogadishu on Monday. He called for a sustained humanitarian commitment in order to prevent further deterioration in food security and nutrition conditions in the country.
"In the absence of continued large-scale assistance, food security is expected to deteriorate through June 2018, as food and income sources decline further," according to the assessment.
Donors and stakeholders are good at mobilizing during crises, Sergio Innocente, head of programme for the Food and Agriculture Organization of the U.N. Somalia office, told Devex. That was seen last year in response to the famine alert. But high levels of investment in Somalia "cannot continue year after year in a world where finances are little and crises are spreading," he said.
Because of this, a twin-track approach is needed from the humanitarian sector, he said. This means continuing to provide access to emergency food aid, through interventions such as direct food deliveries and cash transfers, but also looking to increase investment in efforts to recover losses of livelihood assets so that the country can make steps toward sustaining its own population.
Get development's most important headlines in your inbox every day.
Thanks for subscribing!
More broadly, food insecurity in the Horn of Africa was estimated to have risen by 36 percent last year, leaving 14.6 million people severely food insecure, according to a report released Monday by the U.N. Office for the Coordination of Humanitarian Affairs.
"The region is expected to remain an epicenter of food insecurity and malnutrition in the first six months of 2018, with displaced people particularly affected," according to the report.
Read more Devex coverage on famine and humanitarian response.