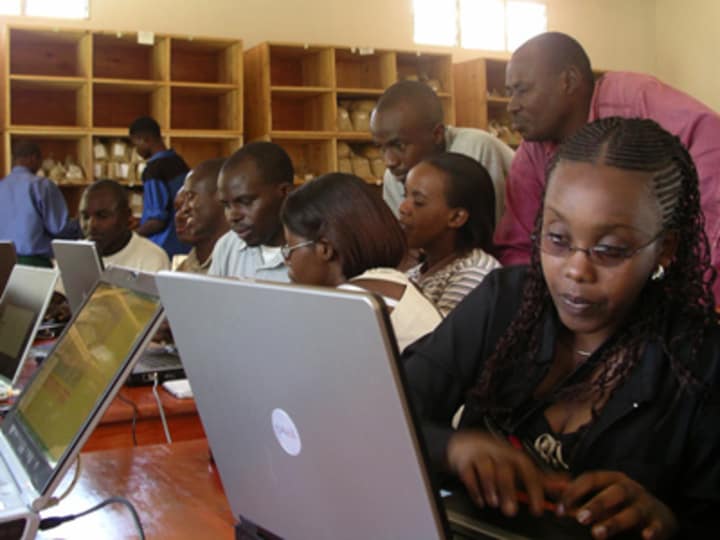 Rwanda is now one step closer to its goal of becoming a hub for information and communications technology with the support of traditional donors like the World Bank and a new addition: the private sector.
The biggest ICT for development event in Rwanda wrapped up in June with the entire country geared for a technological boost, as more than 250 delegates from bilateral donors, civil society, the private sector and academia, and over 500 online participants from across the globe met in Kigali to discuss a major overhaul of the country's ICT capacity to better address Rwanda's lingering development challenges.
The initiative, dubbed "SMART Rwanda," is aligned with the Rwandan government's national development strategy and ICT Sector Strategic Plan to create an information-rich and knowledge-based economy and society by 2018.
But while the government took a leading role in the country's ICT reforms in the past, this time programs under SMART Rwanda will be spearheaded by private sector partners such as SAP, Hewlett-Packard and Visa. Traditional donors like the World Bank, Korea and Japan will also back the project.
How will Rwanda become 'smart'?
Apart from the ten pillars that will benefit from SMART Rwanda — education, health care, governance, business, agriculture, environment, job creation, infrastructure, girls (youth) and cities — the World Bank listed three suggestions made by attendees at the event:
Get development's most important headlines in your inbox every day.
Thanks for subscribing!
• A "SMART calendar" for all the government's activities, to allow better coordination of missions, conferences, and site visits.
• An e-waste recycling project to reduce the environmental footprint of modern gadgets and household electronics, while creating thousands of jobs.
• SMART solutions to enable farmers and cooperatives to participate in the knowledge economy and trade their commodities by leveraging platforms such as the eSoko mobile marketplace.
SMART Rwanda Days was a "part of a broader initiative to use the power of ICTs to transform how we think of development solutions, and how we deliver those solutions," Samia Melhem, lead ICT policy specialist for the World Bank, said in a statement.
The initiative's backers hope to spread it to other African countries yet ahead of the "Transform Africa" regional summit to be held in Kigali on Oct. 28-29.