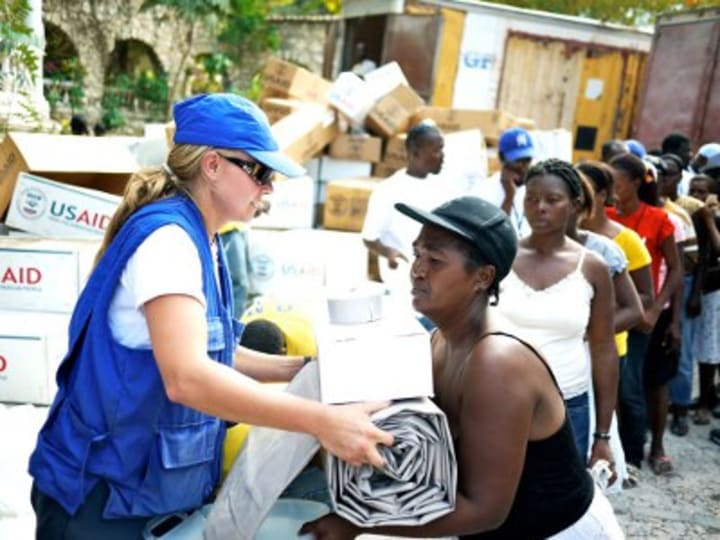 The devastating earthquake that struck Haiti two years ago today prompted an unprecedented international response. Donors pledged billions of dollars for relief, recovery and reconstruction.
Public sector donor pledges for 2010 and 2011, in fact, have reached an overall $8.401 billion, according to the U.N. Office of the Special Envoy for Haiti.
But of this overall pledge, only 63 percent ($5.33 billion) had been disbursed by December 2011. That's because most donors have yet to live up to their pledges. Based on U.N. data, only six bilateral donors have so far disbursed all they pledged.
Japan has disbursed $103.2 million as of December 2011, which is in fact more than the $100.5 million it pledged to give. Finland also disbursed more: $18.8 million, to be exact, compared with $18.6 million in pledges. The four other bilateral donors that have completely disbursed the funds they promised are Saudi Arabia ($50 million), Italy ($35.5 million), Denmark ($30.5 million) and Russia ($13.7 million).
The United Nations defines a pledge as a donor's general promise of assistance. Disbursements reflect all funds a donor has transferred to an implementing body, which could be a nongovernmental organization, a U.N. agency, a private contractor or the Haitian government.
The United Nations also distinguishes committed funds, or those that donors have approved or scheduled to transfer to an implementing partner. Some $2.78 billion of the $8.40 billion pledged public sector contributions had been committed as of December 2011.
The data from the U.N. Office of the Special Envoy for Haiti only looks at the top 29 bilateral donors to Haiti, along with some multilateral donors. Among the latter, only the U.N. Office for the Coordination of Humanitarian Affairs has disbursed all its pledged funds — a total of $46.9 million.
Get development's most important headlines in your inbox every day.
Thanks for subscribing!
The U.N. figures cover overall assistance for Haiti: humanitarian assistance for earthquake relief and cholera response, funds pledged during the Haiti donors' conference held March 31, 2010, in New York, and other reconstruction funding promised afterwards.
Based on the breakdown of funds disbursed by donors, the top five contributors to earthquake relief over the past two years are the United States, Brazil, Canada, the European Commission and Saudi Arabia. The top five donors to cholera response activities, meanwhile, are the United States, the European Commission, OCHA, Spain and Canada.
And about those pledges made at the donors' conference in New York? Finland, Japan, China, Nigeria, Colombia, Thailand, Russia, Gambia, the Czech Republic, Oman, Estonia, Algeria and Denmark have all made good on these early pledges.
Read more on Haiti: