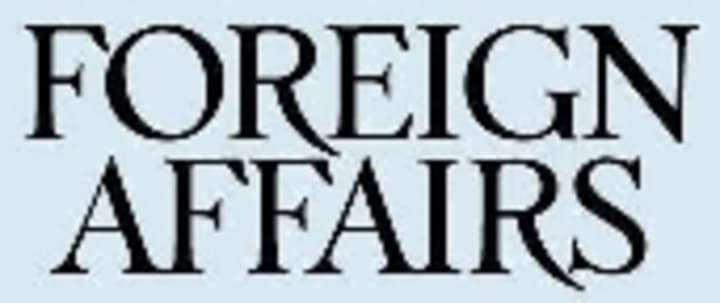 EDITOR'S NOTE: To stimulate domestic growth, China pursues a financial foreign policy that involves tying grants, aid and concessional loans to exclusive hiring of Chinese companies to perform the work in China-funded overseas projects, according to Ken Miller, president and CEO of banking firm Ken Miller Capital LLC. But this tied aid strategy has faced resistance in recipient countries due to some projects' environmental impact, relatively short-lasting economic contributions and limited benefits to local economies. A few excerpts:
Having set the stage for economic growth through its financial policies, Beijing tries to create jobs and secure the inputs it believes will stimulate domestic growth in its direct dealings with other governments.
[A] key dimension of China's go-out policy is to award grants, aid, and concessional loans to foreign governments in support of specific projects and to require in exchange that they hire only specified Chinese companies to do the work. Numbers published by China's Ministry of Finance suggest that outright grants and foreign aid (excluding military assistance) from Beijing totaled less than $2 billion last year (compared with $28 billion for the United States). Pure aid from China takes the form of medical and technical assistance, scholarships, investments in Chinese-language programs, or funds for turnkey plants. Unlike the U.S. government, the Chinese government gives aid without any conditions relating to human rights or democracy promotion. Rather, its aid is tied to particular projects: the construction of a port, a railroad, a pipeline, a sports facility.
China treats the information about the amount and the beneficiaries of its grants and loans as a state secret. But based on 2007 figures (the most recently published) from the Export-Import Bank of China, the largest source of China's concessional loans, Beijing probably made some $10 billion worth of such loans last year. A typical go-out project might involve both a direct investment by a state-owned enterprise and a concessional loan to a foreign business or government at below-market interest rates, with grace periods and long repayment terms. (To call these loans "concessional" is somewhat misleading: more than just offering favorable terms, they often provide capital for projects that could not be financed otherwise.) Like Beijing's grants and aid, its concessional loans usually require the recipients to hire Chinese companies to conduct the underlying projects. For instance, the Export-Import Bank of China is providing 85 percent of the $1 billion of financing for a new port in Hambantota, Sri Lanka, which the state-owned enterprise China Harbour Engineering is building. The Chinese government has similarly supported the development of port facilities in Bangladesh, Myanmar (also known as Burma), and Pakistan; railroad lines in Nepal; roads and sports stadiums all over Africa; and other big infrastructure projects throughout Latin America. As many as 750,000 Chinese from mainland China may now be working outside of China proper on projects financed by the Chinese government.
Get development's most important headlines in your inbox every day.
Thanks for subscribing!
In some ways, Beijing is behaving much like Washington in assisting its domestic businesses in overseas ventures. The U.S.Overseas Private Investment Corporation also has programs that insure and finance U.S. businesses operating in over 150 countries. But U.S. companies pursue profit more single-mindedly than do their Chinese counterparts. And if U.S. companies often benefit from their government's foreign policy, these companies, unlike their Chinese counterparts, are not its leading edge. The Chinese government, on the other hand, so thoroughly mixes government-to-government aid with various incentives for Chinese businesses to acquire assets abroad that its financial foreign policy can seem nakedly mercantilist. As many as half of the professionals in the Chinese Foreign Ministry are said to be working on economic matters.
The fact that these government-to-government agreements are undisclosed and that contracts for projects are awarded without an open bidding process creates concerns about corruption. Anecdotal evidence also suggests that China's tied-aid approach is encountering resistance in recipient countries as a result of some projects' environmental impact and relatively small lasting economic contributions. The requirement to employ imported Chinese labor means limited benefits to local economies, especially as the Chinese workers' pay is typically deposited into bank accounts in China. In the face of such worries and objections, Beijing may someday decide to change its ways.
Re-published with permission by the Foreign Affairs magazine. Visit the original article
.