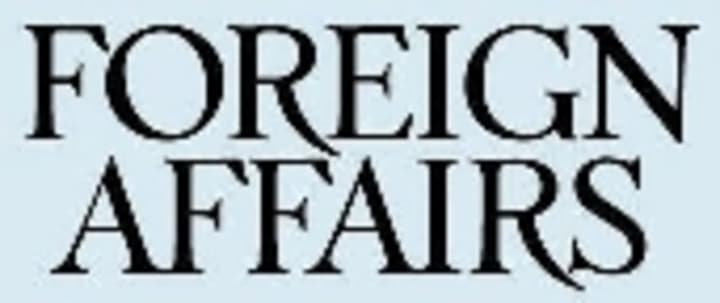 EDITOR'S NOTE: The United States should fight terrorism in Southeast Asia by relying less on using military threats and more on providing the region with access to education, financial aid and free trade, Christopher S. Bond and Lewis M. Simons write. Bond is a Republican senator from Missouri; Simons is a Pulitzer Prize-winning journalist. For the full essay, please visit the Foreign Affairs magazine's Web site. A few excerpts:
Barack Obama's planned visit to Indonesia this November is not only a sentimental journey to his childhood home. It also represents a long-overdue recognition that to recapture the admiration and respect of the world's Muslims,Washington should focus neither on the stalemated chessboard of the Middle East nor on the chaotic Afghan-Pakistani frontier. Rather, it should concentrate its efforts in Southeast Asia, an increasingly democratic and peaceful region that is also beginning to face the threat of Islamic fundamentalism.
Southeast Asia is home to 250 million Muslims, concentrated in Indonesia, Malaysia, the Philippines, Singapore, and Thailand - the supposed dominoes of the Vietnam era. Indonesia has the world's single largest Muslim population: 220 million - three times as large as that of Egypt, the most populous Arab nation. Yet Indonesia remains truly unknown to most Americans.
With the fight against communism now a distant memory, all that Americans seem to care about is fighting Islamic terrorism, not the poverty and corruption that nurture it. But to the people of Southeast Asia, terrorism is a secondary issue, a side effect of rising religious fundamentalism among impoverished, uneducated young Muslims. The U.S. Congress remains largely uninterested in the battle between democratic reformers and religious extremists. The same is true about the savage ethnic fighting between Muslims and Christians in the southern Philippines and between Muslims and Buddhists in southern Thailand.
So long as the United States remains in an open-ended struggle against radical Islam, Southeast Asia will be a critical linchpin of that fight, and ignoring the region is a grave error.Washington needs to understand not simply the politics and economies of the region's governments but also the passions, hatreds, needs, and desires of its people.
Draining the swamp
Military force directed at terrorist groups will not win over Southeast Asia's Muslims; instead, the U.S. government will have to address the poverty and lack of education that make the region fertile ground for terrorist recruiters and religious extremists. Those U.S. policymakers, academics, and journalists who are more wedded to missile defense systems than building new schools and are fearful of being labeled soft on terrorism may dismiss such thinking as pie in the sky. But these ideas are not our own; they were urged on us, frequently and forcefully, by presidents and prime ministers, soldiers and clergy, students and farmers, and even a few retired terrorists.
Among Indonesia's terrorists, that self-worth is based on a certainty that they are fighting a just war to rejuvenate an enfeebled Islam and that the United States is their enemy. It is up to the Obama administration to alter this mindset, a regrettable legacy of the Bush administration. The most effective means of doing so is to help educate those whom Singapore's first prime minister,Lee Kuan Yew, called "no hopers" - the poor, the young, and the unschooled - who are most susceptible to extremists' entreaties.
Beyond frontier justice
Danilo Bucoy, a Roman Catholic judge serving in the heart of the southern Philippines' Islamist insurrection, urged the U.S. government to pay more attention to alleviating poverty and ignorance than to crushing the relatively small number of terrorists in his midst. Coming from Bucoy - whose no-nonsense record from the bench includes sentencing 17 members of the Philippines-based terror organization Abu Sayyaf to death - it was a particularly remarkable proposal.
Get development's most important headlines in your inbox every day.
Thanks for subscribing!
Fortunately, there is evidence that genuine displays of goodwill and attempts to alleviate poverty can go a long way. The massive outpouring of help for victims of the 2004 Indian Ocean tsunami, even though it came from the Bush administration less than two years after the invasion of Iraq, won universal praise. But because the immediate humanitarian relief was not linked to more permanent assistance, its positive effect was short-lived.
A more promising initiative began five months after 9/11, when the Defense Department, under Donald Rumsfeld, launched an innovative military and civic operation on the Philippine island of Basilan, where Judge Bucoy lives. Since the Islamist insurgency began there in the early 1970s, an estimated 120,000 people have been killed throughout the southern Philippines, some 300,000 have been dislocated, and the property damage is estimated to be approximately $3 billion.
The Pentagon's objective was to undermine the Islamists by meeting the basic needs of the island's Muslim minority, which sees itself as exploited and threatened by the Philippines' Christian majority. Similar plans, stressing secular education, basic medical care, infrastructure improvements, access to clean water, and investment in small-business ventures that create jobs could be applied throughout the southern Philippines, across Southeast and South Asia, and even in the Middle East.
Washington's awakening
The election of a U.S. president with the name Barack Hussein Obama surprised and delighted Southeast Asian Muslims. It raised hopes of warmer relations with the U.S. government and greater understanding from the American people. It is now time for the Obama administration to heed the advice of Indonesian, Filipino, and Thai experts such as Sudarsono, Bucoy, and Surin.
The early signs from Washington are encouraging. Secretary of State Hillary Clinton made two official visits to the region within her first six months in office. In Jakarta, she announced that after 34 years of absence, Peace Corps volunteers would return to Indonesia. In Thailand, she signed the Treaty of Amity and Cooperation in Southeast Asia, a loose code of conduct drafted by the founding members of ASEAN in 1976.
The principal element of a new U.S. policy in the region should be "smart power" - leaning less heavily on the use or threat of arms while melding military strength with the tools of persuasion and inspiration: diplomacy, private investment, free trade, financial aid, and, above all, education.
In addition to helping provide young Muslims with a quality, secular education, the United States should be expanding the Peace Corps and other U.S. civilian organizations operating in Muslim areas throughout Southeast Asia. Smart power would best be delivered by volunteers in sandals and sneakers who live, work, and teach among the people of the region, rather than by diplomats in wingtips or soldiers in combat boots. The State Department would do well to reduce the footprint of fortress-style embassies in capital cities and instead create more intimate consulates staffed by Americans fluent in local languages in smaller district towns. Although this would likely create new security risks, human contact at this level would go a long way toward draining the swamp that nourishes tomorrow's terrorists.
Surin rejected any suggestion that what is unfolding in southern Thailand and among Muslims elsewhere in the region is part of a global terrorist campaign. Rather, he argued, Muslims are simply experiencing the fear that the weak typically feel when facing the strong.
Today, said Surin, "it is incumbent on the United States most of all to defuse the boiling situation." After all, he added, "since 9/11… the East's problem is the West's."