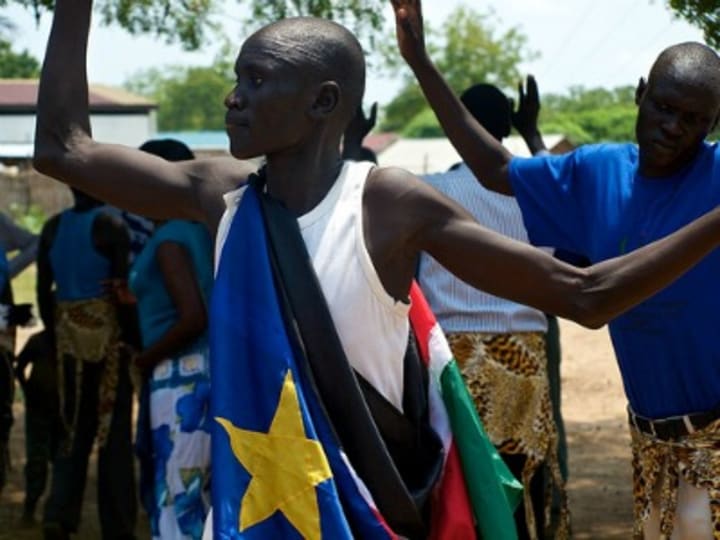 Security is one of the most critical challenges international development organizations and aid workers face. Terrorism, insurgency and crime hamper the delivery of essential goods and medical services to people in conflict-affected areas and, most critically, pose real risk to the lives and well-being of local and international aid workers.
Sudan has been mired in war for years and has yet to cross over into the post-conflict category. Since the secession of South Sudan in July, the security situation in the region has actually deteriorated. In an exclusive interview with Devex, Nils Arne Kastberg, UNICEF representative in Sudan, gives helpful advice on how aid agencies and workers can ensure their own safety while on the job.
What can local and international nongovernmental organizations do to keep humanitarian staff members safe?
In the last 15 years, we have seen a big shift in terms of the need to ensure the safety and security of staff members and assets. In the past, we did not have, for instance, security officers and nowadays it is standard for organizations in many countries to have dedicated personnel who identify the risks. In fact, in practically all countries, we have something within the United Nations called the security management team which looks at what risks staff members face and gives advice on what measures can enhance safety. [Among these measures are] the isolation of radios in cars, having handheld radios, training staff members on how to use radios and having a 24-hour service that staffers can call if anything happens are some examples.
[There are some additional] measures [that the team can take] to improve security in offices. Many offices in the field do not have appropriate locks and walls. It was easy for anybody to jump in and steal computers. This even puts female staff members at risk of rape. We had to develop what is called a "post-exposure treatment kit." We have these kits in every country so that, if a colleague was raped, the victim could immediately get post-exposure treatment to reduce the risk of HIV transmission.
Actually, there came a point when the safety measures became almost hindrances to staff operations. So, this year, the [United Nations] established a new system of safety and security that makes us not risk-adverse, but risk managers. Risk is assessed in relation to "program criticality." If [there are] certain risks to entering a conflict zone, we have to assess: Will there be lives saved or not? If there is a chance we could save lives, then we accept a higher level of risk and, obviously, staff members would [have an easier time deciding on whether to go] into those areas under well-defined security arrangements, such as calling every hour to say they are OK and so on. They travel with two vehicles, possibly have a helicopter fly in and take them out of the area if they are struck by a landmine [or] if the situation suddenly becomes risky. Obviously, we want to avoid situations like that, but that is not always possible.
How do you face such dangerous situations? Could you provide practical examples of how you managed the risks?
In September last year, I myself traveled into a rebel-controlled area. We used satellite phones to speak to the rebels so they would know we were coming with some medical supplies. And we did not want to hand over the supplies to the rebels but to the health personnel of a local NGO working in that area. … So, we had to take [precautionary] measures. [We convinced] the military to let us travel with [medical supplies and therapeutic food]. We had to negotiate with the local nomads so they would provide us with camels and mules — which we paid for — as transportation, so they would transport the supplies and not attack, obviously. It was a whole range of successful measures taken to ensure that the medical supplies ware delivered into the area. There was never a significant risk to our staff members, although many were afraid. We had contact with them through satellite phone every 5 minutes during their journey; they were not at risk. The military wouldn't allow me to go into that area, but I stayed at the border. Our colleagues who went were constantly calling us [to] let us know that everything was OK. Obviously, we had extra vehicles with us should we encounter any problems.
Get development's most important headlines in your inbox every day.
Thanks for subscribing!
Are the relationships you built with locals crucial?
Absolutely. In fact, we call [these relationships] "soft security." It is not about having weapons. It's about building relationships with the nomads, military, rebels and local population so they know exactly what we are doing, what we are delivering. You try to build [their] confidence [in you]. [It's important] that you do not take them by surprise. Obviously, the military is concerned that some of the supplies we send could be used by the rebels for war. We had to show them that therapeutic food and pediatric antibiotics are not of any use to rebels. They're only for babies. Oral rehydration salts can only be used to stop diarrhea in small children. [We] show that what [we] are doing is trying to save the lives of women and children, not anything that can be used in the war effort. Those are some examples of how you build soft security.
What are recent trends and new initiatives in improving the security of humanitarian personnel?
First, there has to be a more thorough analysis of the different types of risks and the measures that can be taken to counter them. Soft security is increasingly being looked at. It is not enough to have soldiers as escorts and whatever, but sometimes it's about having good relationships with the local population. Sometimes aid workers just drive through [the community] in their vehicles without the locals knowing why. Stopping and talking to people, explaining why you are in that area, telling them [you] want to help them … That helps people understand why you are there. They can also give you good advice. They could say "Today is not a good day for you to go there" or whatever. They can also ensure that word goes out — "Don't touch that NGO because they are doing good work. They have informed us of what they are doing and we think it's very good." Those are practical measures for more security. Having good knowledge of how locals think helps. Very often, they might know [if] an attack is imminent and could warn you. It is very important to have that type of relationship to increase security.
What advice would you give to smaller organizations that do not have the resources to hire security personnel?
For smaller organizations, it's very important to build alliances with other NGOs and the [United Nations] as well as share information with NGOs that are collaborating in the humanitarian effort in the area. It's very important to have that type of alliance because if somebody is traveling to a certain place and there is an attack, that information needs to go out to everybody immediately. Other aid workers might drive down that road again before a security assessment is conducted … Another is, if you are traveling in a remote area in one vehicle and you get into an accident, how are you going to get help? You need to establish a network and have some sort of agreement beforehand so you know who to call for help during an emergency.
Now, in some places, like Darfur, there is a large U.N. mission, part of whose mandate is to try to beef up security for humanitarian workers. Some NGOs don't want to have anything to do with them because soldiers with weapons are involved. Sometimes, these could invite an attack if aid workers travel while being escorted by them. But in conflict zones, sometimes it is difficult to move unless you have military escorts because even if you reach an agreement with rebel groups that you can travel into an area, there could be criminal elements who would want to steal your vehicle. My advice is, if you don't have the resources [to] hire your own security detail, try to at least establish contacts and forge agreements so that, in the [United Nations], we know that you are a legitimate NGO operating in such an area. If anything happens, you can contact us and we'll see how we can help you.
Read more