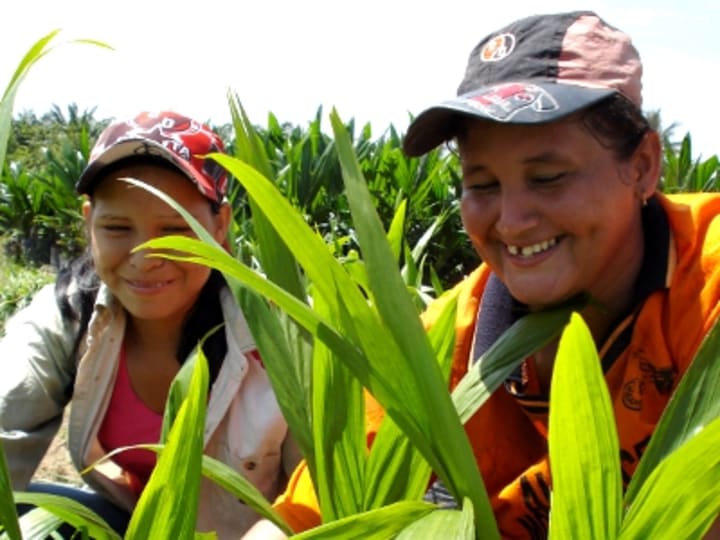 As the 2015 deadline for reaching the U.N. Millennium Development Goals approaches, world leaders and their international partners are increasingly hard-pressed to prove that they are making an impact on the lives of less affluent people in developing countries. For aid groups, it has never been more crucial to deliver measurable and sustainable results.
To that end, the U.S. Agency for International Development has declared science, technology, and innovation as a priority. Other donors have taken similar steps.
With its strong focus on science-based development, broad stakeholder participation and local capacity building, Tetra Tech Inc. has become a leading program implementer for international development projects.
Founded in 1966 to provide engineering and scientific expertise in coastal and water management, Tetra Tech has significantly expanded its international development services practice in recent years with the acquisition of ARD Inc., DPK Consulting and other companies, including the PA Consulting Group's energy and infrastructure consulting services and the Institute for Public Private Partnerships, or IP3. It puts the company in a strong position to assist international donors to deliver on their commitments to provide holistic, sustainable solutions to the world's most pressing development challenges.
Tetra Tech provides a wide range of integrated international development services. The company focuses on agriculture and economic growth, climate change, democracy and governance, energy, environment and natural resources, architecture and engineering, water resources and infrastructure, public-private partnerships as well as land tenure and property rights. Its strengths lie in its emphasis on sound science, innovative technology, stakeholder participation and best practices approaches that ensure local ownership of projects, measurable results and sustainable development long after a project's official end.
Sustainable coastal resource management in the Philippines
Take, for instance, the Coastal Resources Management Project, or CRMP, an $18 million USAID project the company implemented in the Philippines from 1996 to 2004. Its goal was to help municipalities improve the management of their coastal resources.
Various constituency groups, including the fishers themselves, helped promote transparency in decision-making and push fisheries reform in the FISH Project sites. Photo by: A. Sia, 2008 / www.oneocean.org
Tetra Tech worked with municipal officials and local community groups to craft and implement coastal resource management plans based on sound scientific principles and innovative CRM methods. Its technical assistance helped to introduce new technologies, identify management priorities, determine municipal water boundaries, establish marine protected areas and organize management and enforcement groups. The company emphasized training to strengthen local, regional and national capacity in sustainable marine resources management.
Tetra Tech is currently implementing a follow-on CRM program in the Philippines for USAID called Fisheries Improved for Sustainable Harvest, or FISH. The initial CRMP program helped establish coastal resources management as a basic service by local government. It built the capacity of national and local government as well as communities to manage marine and coastal ecosystems. The FISH project builds on this foundation to achieve the next crucial benchmark in managing fisheries and coastal resources in the Philippines. That benchmark calls for the development of ecosystem-based approaches to fisheries management, driven by informed stakeholders at the national and local levels of engagement.
As part of the FISH project, Tetra Tech helped:
• Establish 70 new marine sanctuaries, covering 1,500 hectares of coral reef and sea grass habitat.
• Government agencies and coastal communities to reduce overfishing through the adoption of licensing programs, habitat protection and increased enforcement.
• Establish a monitoring and evaluation system for government agencies that provides a framework for the ongoing planning, evaluation and improvement of CRM strategies.
• Implement a nationwide public awareness and outreach campaign, including through the award-winning website www.oneocean.org for CRM information and a seven-part video series that is now part of the public school curriculum nationwide.
Okavango delta management
USAID's $8.2 million Okavango Integrated River Basin Management Project in southern Africa is another example of Tetra Tech's focus on using sound science and innovative technologies, and involve local communities from the start in its development projects, thus boosting local ownership.
Tetra Tech provided secretariat support, technical training and scientific expertise to the Okavango River Basin Commission, a panel of representatives from Botswana, Namibia and Angola that manages the basin's resources. The company also set up hydraulic measuring stations, among other technologies, to help OKACOM and community-based organizations in the region gather the scientific information they need to craft management plans for the basin.
When the project concluded in May 2009, OKACOM was more organized and better positioned to draft and implement its own management plans while communities around the basin were more educated about using the resources available to them in a sustainable manner, Scott McCormick, a Tetra Tech expert involved in the project, said. The initiative also improved tourism, a vital economic engine for the region.
Under USAID's Integrated River Basin Management Project, Tetra Tech trains water department technicians how to monitor Okavango River flows. Photo by: Jonathan Hodgkin
Get development's most important headlines in your inbox every day.
Thanks for subscribing!
A focus on 'country ownership'
In both the river basin and coastal resources management projects, Tetra Tech engaged local stakeholders from project conceptualization and implementation to monitoring and evaluation.
Promoting technical innovation, participation and local ownership, according to Jan Auman, president of Tetra Tech ARD is the hallmark of our development philosophy. And it has been paying off.
At one point during the Okavango project's evaluation phase, two OKACOM commissioners began to refer to the project as the organization's own, said McCormick, remembering how proud they felt of what they had accomplished.
"That, to me, was the most significant statement I've heard throughout the four-and-a-half years of the project," he said. "That is, we did this and we are very proud of what we have achieved and we feel stronger as a result of this."
Alternative livelihood development in Colombia
Tetra Tech approaches projects from a holistic perspective. The company does not classify a project as simply an agriculture initiative or an environmental one because it believes that development challenges are inherently tied to the intrinsic range of social, political, economic and cultural issues, Auman said.
This holistic approach is evident in the company's support to USAID and the government of Colombia for two large U.S. development projects in this Latin American country, called ADAM and MIDAS. ADAM stands for Areas for Municipal Level Alternative Development and MIDAS for More Investment for Sustainable Alternative Development.
The chief goal of ADAM and MIDAS is to encourage people in economically and politically unstable Colombian districts to shift from illicit crop production to alternative livelihood activities while strengthening local governments' ability to respond to their constituents' needs. ADAM focuses on improving crop production, strengthening local governments and developing infrastructure. MIDAS helps to develop agribusiness and small and medium-sized enterprises, promote sustainable forestry and formalize land rights.
Under ADAM, Tetra Tech is helping to strengthen national and local government agencies, the private sector and civil society organizations as they create incentives for encouraging people to shift from coca production to alternative livelihoods such as cattle raising, coffee farming and cocoa production. The company is assisting the government of Colombia to build schools, roads, recreation centers, water treatment centers and other facilities to boost job growth, economic activity and trust in government, said Paula Goddard, a Tetra Tech expert involved in ADAM and MIDAS.
And through MIDAS, Tetra Tech is supporting efforts by USAID and the government of Colombia to help farmers and farming organizations boost their harvest, access financing and sell their products in national and international markets. The company is encouraging, for instance, the establishment of small and medium-sized businesses, particularly in fruits and vegetable production, beekeeping and livestock breeding.
At the national level, Tetra Tech is assisting USAID and the Colombian government to craft a reform agenda that discourages Colombians from engaging in drug production and trafficking.
Science-based development around the world
Science- and evidence-based development strategies have been central to all of the more than 800 development-related projects Tetra Tech has led in Asia, Africa, Latin America and Eastern Europe. It's the company's way of staying true to its original roots as an engineering and science-based firm.
Tetra Tech is based in the United States, works in more than 125 countries, and employs 12,000 in-house professionals at more than 330 offices around the world, including scientists, engineers, geologists, architects, environmental scientists, economists, public policy experts and communications staff.
While USAID consistently ranks among Tetra Tech's largest customers, the company also works with a variety of bilateral and multilateral donors, from the Millennium Challenge Corp. and the U.N. Development Program to the Asian Development Bank and World Bank.