The power of a tweet: Doctors Without Borders' success story
By
Eliza Villarino
---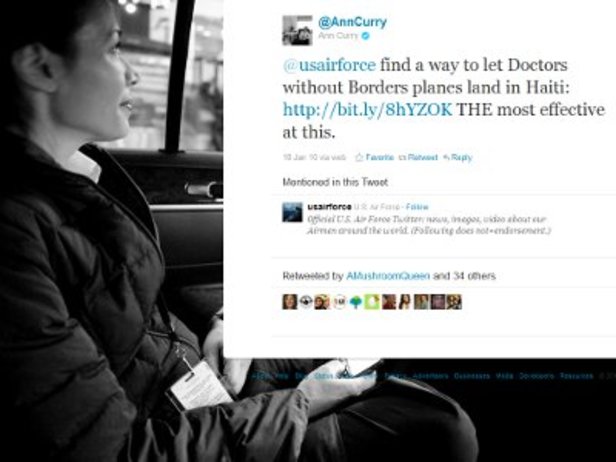 Twitter cited it as the most powerful tweet of 2010.
"@usairforce find a way to let Doctors without Borders planes land in Haiti: http://bit.ly/8hYZOK THE most effective at this," U.S. television host Ann Curry tweeted.
The tweet went out on Jan. 18, 2010, six days after a powerful earthquake killed and displaced tens of thousands of Haitians. Within a few hours of Curry's tweet, the first Doctors Without Borders flight touched down, with another scheduled to land in Port-au-Prince.
The story, according to Doctors Without Borders Communications Director Jason Cone, shows that Twitter offers an "important tool for exerting leverage" on governments and other stakeholders targeted by the aid group's communications, provided advanced work has been performed to determine their @handles and understand their behavior on the social media platform.