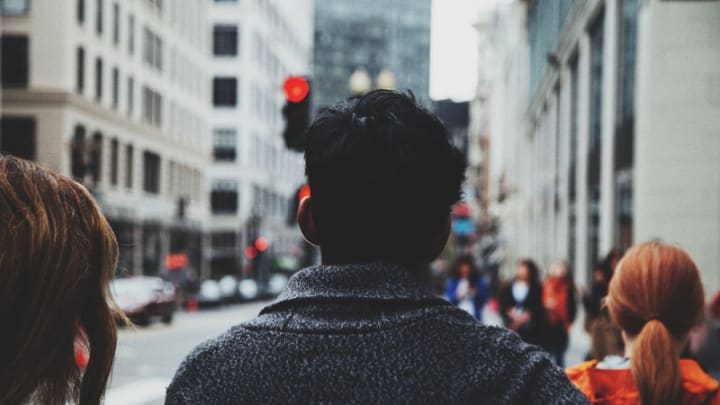 After spending years living overseas, many professionals may at some point want to make a move to a job in headquarters. For more senior staff or those with a young family, a desk-based job with more structured hours and less travel can be appealing.
Alan Frick, an experienced professional of development and humanitarian aid, has moved back and forth between field and HQ based roles while working for different international organizations over the years. For him, it can be "both refreshing and helpful to get different perspectives on what is essentially the same work."
Frisk recommends professionals on the fence to consider regional positions, particularly in capital cities, which are more accommodating and offer opportunities for families to experience other cultures, serving as a nice in-between. But, he understand the choice by some professionals to move back to HQ, which is often home with friends and relatives nearby.
"There are a lot of personal factors involved, especially if you are accompanied or have family. I usually encourage those just starting out to take on at least one hardship post, in the beginning," he advises. "It is usually very rewarding, meritorious and a lot easier to do without children or a spouse."
3 global development organizations 'bringing charity home'
Faced with rising xenophobia and increased numbers of migrants heading to the West, these traditionally international organizations are scaling operations in places traditional global development organizations don't typically tread.
For many professionals, it is a natural process, said Tania Bernath, a humanitarian professional whose work has taken her to the Middle East and Africa. However, she added that it is not easy for everyone to make the switch and some professionals can struggle with the reverse culture shock.
Whereas field based jobs are very hands-on and allow you to witness more directly the impact of your work, roles in HQ are likely to be desk-based and more administrative, and the only contact with project staff is via Skype calls and emails. Adapting to working in this more corporate environment can be challenging for someone who has spent years working quite independently in the field. This can also create a bias in the hiring process for HQ positions where there may be concerns that professionals coming from the field won't fit in with their work culture.
Global development organizations are increasingly looking to hire local candidates, which could mean fewer job opportunities for international staff overseas. However a recent Devex survey found that 83 percent of recruiters expect the number of home office hires in 2018 to be higher or the same compared to last year.
If you are considering switching to a role in HQ, here are a few tips to help you conduct your job search from afar and make the transition.
Consider senior or specialist roles
Your experience overseas will be an asset to senior roles in HQ, which influence the policies, planning,and budgets for programs. Decision-makers in HQ can be disconnected from the reality of the work on the ground. Demonstrate how your years of service overseas will provide you with a unique perspective that can only be gained through field experience.
Leverage your experience and technical expertise in specific areas to apply for positions that require a specialization, for example, roles such an education in emergency specialist or child protection advisor. Your knowledge will be valuable in shaping organization-wide approaches in these areas and applying them across all programs.
Get development's most important headlines in your inbox every day.
Thanks for subscribing!
Play to your strengths
Your years in the field likely developed the soft skills required of senior and leadership roles back in HQ. Excellent communication skills, the ability to solve problems and adapt to situations, and being confident you can work in high stress and challenging situations are all skills you will have built upon in the field and could help you stand out against other candidates. Over the years you likely worked with international and local staff from a range of backgrounds, cultures and languages. The level of understanding and people skills that come with this experience is invaluable to any organization.
Reach out to your network
Work in global development — without heading overseas
Many professionals choose a career in international development precisely because they want to live and work abroad. But there are many reasons why aspiring aid workers should choose a career in their home country. Here are some ways you can work in development, without heading overseas.
Career expert Tom LeaMond advises professionals to take advantage of their contacts, especially those former colleagues from the field who have already made the move to an HQ job and will be able to tell you more about the office culture and the managerial style. Having someone within HQ who can vouch that you will be a good addition to their team can appease any concerns about how you, as a candidate coming directly from the field, could fit in with their culture.
Contacts on 'the inside' will also be helpful as you conduct your job search from afar. They can alert you in advance of any vacancies that may be opening up and connect you with the relevant people in HQ to get the conversation started.
Looking to make a career move? Visit our career center for expert advice on how to navigate your job search — all you need is a Devex Career Account to get started.