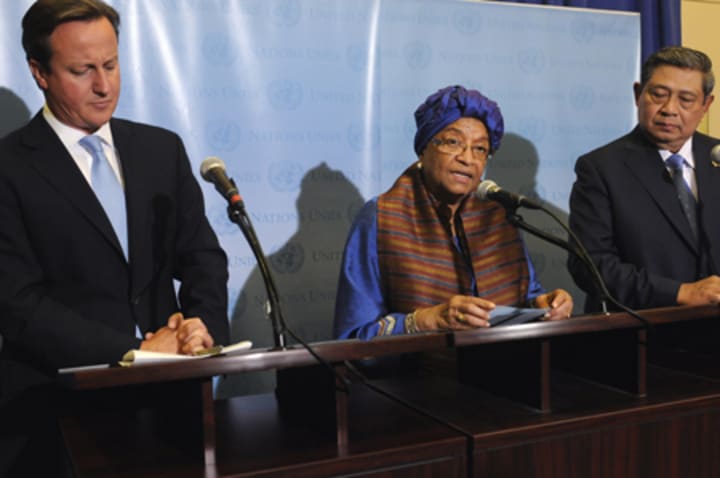 The U.N. General Assembly has established a 30-country working group to craft a set of sustainable development goals that is expected to factor into the post-2015 global development agenda.
Members of the United Nations will consider the working group's suggestions during the U.N.'s 68th session, which begins in September. The SDGs are meant to reduce poverty, advance social equity and promote environmental protection.
The establishment of the working group, which will comprise of countries from all regions, is the direct result of commitments made in June during the U.N. Conference on Sustainable Development, also known as Rio+20. Those commitments are outlined in an outcome document titled "The Future We Want.". The group's membership will be determined via a rotational procedure among regions.
Contentious negotiations are surely ahead for the working group members. For starters, finding consensus among a variety of countries is a formidable task – as proven by the lengthy and often unproductive discussions during Rio+20.
One open question is exactly how the working group will coordinate with a separate, 27-member high-level panel co-chaired by U.K. Prime Minister David Cameron, Liberian President Ellen Johnson Sirleaf and Indonesian President Susilo Bambang Yudyohono. That panel has been tasked with drafting a global development agenda to succeed the Millennium Development Goals, which expire in 2015.
The high-level panel's terms of reference state that "it would be essential for the work of the [high-level panel] and of the intergovernmental Working Group on the Sustainable Development Goals (SDGs) to inform each other in order to ensure both processes are mutually reinforcing."
Get development's most important headlines in your inbox every day.
Thanks for subscribing!
It will be interesting to see how especially the high-level panel will frame its suggestions: Will they be global in scope or focus on developing countries only, as the MDGs did?
Cameron's involvement in the high-level panel has triggered speculation that the post-2015 targets would veer towards economic development and away from social development. The creation of an SDG working group may, now, again stir fears that resources could be drawn away from meeting some of the unmet MDG targets once the 2015 deadline is reached.
Just this week, the high-level panel's lack of transparency drew criticism from the U.K. House of Commons' International Development Committee, as Devex reported.
The high-level panel began work late last year and will meet next month in Monrovia, Liberia, to continue negotiations on the post-MDG agenda. Further meetings are planned for March in Indonesia and May in New York. Final recommendations are expected to be shared with the United Nations in September - perhaps the same time the SDB working group will present its findings as well.
The SDG working group's meeting schedule is yet to be determined.
Read more development aid news online, and subscribe to The Development Newswire to receive top international development headlines from the world's leading donors, news sources and opinion leaders — emailed to you FREE every business day.