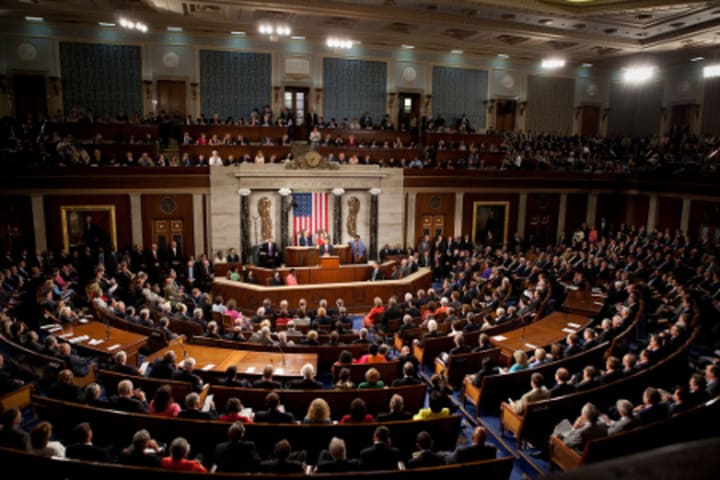 The U.S. Congress has passed a consolidated 2012 spending bill that includes more than $8 billion in cuts to U.S. President Barack Obama's budget request for State and foreign operations. The approved budget is also $2.54 billion less than what the U.S. development community has been rallying behind but does include slight increases in allocations for U.S. global health programs, among others.
The spending bill, which has been sent for signature by the president, provides $42.1 billion in discretionary funding for the U.S. Department of State, U.S. Agency for International Development and related programs. This is $8.69 billion less than Obama's request of $50.79 billion. The bill does provide $11.2 billion for overseas contingency operations — $2.5 billion more than Obama's $8.7 billion request.
The approved budget is lower than what U.S. aid and development groups have hoped for. They were pressing Congress to adopt a Senate proposal that provides $44.64 billion for U.S. international affairs spending.
Deeper cuts proposed by the Republic-led House do appear to have been averted. The House version of the 2012 international affairs spending bill only provides $39.6 billion in discretionary funding for the U.S. State Department and USAID.
The bill provides $8.16 billion for U.S. global health programs — $338.5 million higher than the enacted budget for fiscal 2011. This budget, however, is $547.6 million below the president's request and includes reductions in funding for key programs such as the President's Emergency Plan for AIDS Relief, which sustained some $93 million in cuts compared with 2011 funding levels.
USAID operating expenses also took a hit. The passed spending bill allocates $1.09 billion for the agency's operating expenses and an additional $225 million to cover overseas contingency operation costs. Together, these allocations are $156.1 million below Obama's requested budget.
Get development's most important headlines in your inbox every day.
Thanks for subscribing!
USAID officials have warned cuts to the agency's operating budget will hurt USAID's ambitious reform agenda dubbed USAID Forward, which involves procurement reform and increased hiring.
Bilateral, multilateral aid
The budget for overall bilateral economic assistance is at $18.35 billion, down $2.85 billion from the 2011 allocation. It includes $2.5 billion for development assistance, $825 million for international disaster assistance, $3 billion for the Economic Support Fund, $375 million for the Peace Corps and $898.2 million for the Millennium Challenge Corp. MCC's budget was maintained at fiscal 2011 levels.
The overall budget for contributions to international organizations was raised, with U.S. contributions to the World Bank, Asian Development Bank, African Development Bank and the European Bank for Reconstruction and Development all set to increase in 2012. U.S. contributions to the United Nations and other international organizations, however, suffered a $128.95 million cut compared with fiscal 2011 levels. 
Pakistan
The spending bill does not specify a budget for U.S. aid to Pakistan in 2012. Funding for  the Asian country would be subject to conditions such as certification from the U.S. secretary of state that Pakistan is cooperating with U.S. counterterrorism efforts. The bill does provide $850 million for the Pakistan Counterinsurgency Capability Fund.
Read more on U.S. aid reform online, and subscribe to The Development Newswire to receive top international development headlines from the world's leading donors, news sources and opinion leaders — emailed to you FREE every business day.