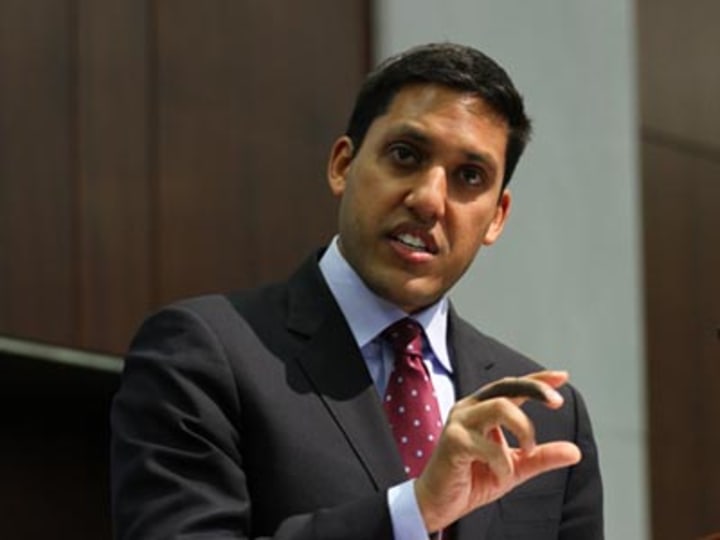 If the U.S. Agency for International Development is looking for clear signals from Congress on whether or not lawmakers support the agency's efforts to direct more of its funding to local organizations, the spending bill approved on Thursday by the Senate is sure to cause some headaches.
By including specific requirements to guide the progress, monitoring, and reporting of USAID's local solutions agenda, House lawmakers are seeking to put Congress into a position of greater oversight and accountability of one of the USAID Forward reform agenda's central pillars.
That could mean more hearings and greater risk-aversion for USAID leaders seeking "local solutions."
U.S. lawmakers are divided over the issue of aid localization. Some have sought — and appear to have found — ways to restrict the USAID effort, by inserting new monitoring and reporting requirements for awards to local NGOs into the massive omnibus spending bill that is now only waiting to be signed by President Barack Obama.
Among other requirements, Section 7028 of the omnibus bill requires the USAID administrator to "report, on a semi-annual basis, to the appropriate congressional committees on all awards [over $3 million] subject to limited or no competition for local entities."
But the bill also points to somewhat contradictory statements that direct the agency to continue down its current path of procurement reform and help local organizations stake a larger claim to USAID-allocated funding.
The "joint explanatory statement," a document that accompanies and explains the 1,582-page consolidated spending bill, says "the USAID Administrator is directed to fulfill the requirements under 'Procurement Reform' in the Senate Report" from July 2013.
That document reflects the Senate's position on USAID Forward reform priorities — the "procurement reform" section "urges USAID to reduce reliance on large, inflexible contracts and work more directly with local governments, NGOs, universities, and other entities to develop sustainable programs in a transparent and accountable manner."
So, at the same time the omnibus bill raises red flags and hurdles for localization, it also refers USAID to an earlier Senate document that praises and supports the agency's localization effort.
Bipartisan agreement… on paper
Get development's most important headlines in your inbox every day.
Thanks for subscribing!
The conflicting language reflects what has been a clear partisan divide over a central pillar of the USAID Forward reforms. Senate Democrats generally support the "localization" effort, while House Republicans' have sought to curtail the process with concerns over corruption and the misuse of U.S. taxpayer dollars by non-U.S. organizations.
The inclusion of both parties' seemingly conflicting positions — one in the spending bill and the other in the explanatory statement — could suggest negotiations over U.S. aid policy were more about getting a bill on paper than about reaching meaningful bipartisan agreement.
A Senate committee aide who wished to remain anonymous told Devex that the dual language reflects an effort to include both parties' concerns.
USAID has already established a Non-U.S. Organization Pre-Award Survey to assist mission staff in determining whether a potential awardee is capable of complying with the Standard Provisions for Non-U.S. Nongovernmental Recipients, a set of organizational codes with which USAID partners must comply.
Republican lawmakers are not the only ones wary of USAID Forward's localization push.
The effort has also raised some eyebrows among USAID's pool of U.S.-based implementing partners — the NGOs and for-profit companies who rely on USAID funding and who have been ruffled occasionally by USAID Administrator Rajiv Shah's rhetoric and programming targets for a pivot to local funding.
While it is difficult to know the concrete implementation impact the language in the omnibus bill will have for USAID — since many of the requirements are at least somewhat in line with existing agency protocol — the newly included section in the omnibus bill does suggest Congress is poised to extend its hand farther into the local solutions discussion than it has in the past.
Read more on U.S. aid reform online, and subscribe to The Development Newswire to receive top international development headlines from the world's leading donors, news sources and opinion leaders — emailed to you FREE every business day.