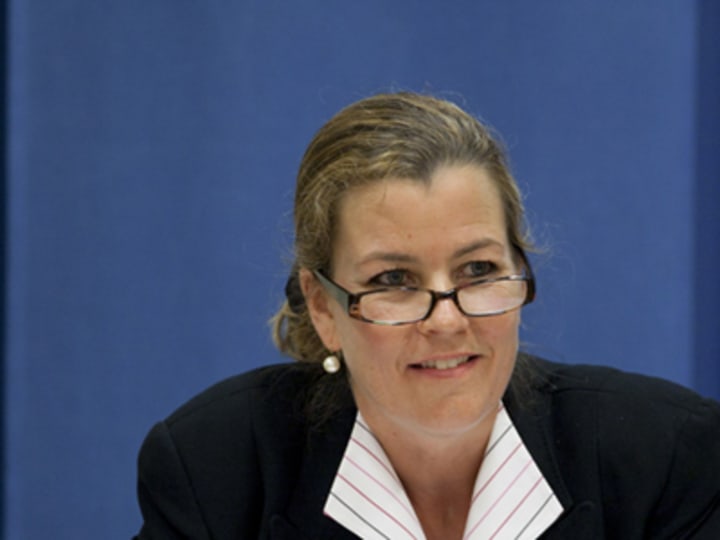 The United States is the latest to announce additional funding for humanitarian relief operations in and around Syria: $34 million for winter supplies, child protection, health services and medical transport initiatives.
The aid package was unveiled by Deputy Assistant Secretary of State for the Bureau of Population, Refugees and Migration Kelly Clements at the fifth Syrian Humanitarian Forum held Nov. 9 in Switzerland. This brings total U.S. humanitarian aid for Syria to more than $165 million.
Among activities the fresh assistance will support are the delivery of blankets, heating stoves and other winter supplies to refugee camps in Jordan, Turkey and Lebanon, the roll out of an immunization campaign targeting 1 million people inside Syria, and the transport of wounded Syrians from the Lebanon-Syrian border. A portion of the funds will also be used for child protection, psychosocial, education and gender-based violence prevention activities.
The U.S. pledge joins announcements of the United Kingdom and Germany at the Geneva forum that they are also providing fresh humanitarian aid for Syria.
But despite these pledges, two U.N. appeals for Syria both remain underfunded. As of Nov. 9, the $358 million appeal for humanitarian activities within Syria is only 45 percent funded while the $485 million appeal for refugee-related programs is only 35 percent funded. Aid delivery also remains a challenge, as Devex has reported.
Get development's most important headlines in your inbox every day.
Thanks for subscribing!
U.N. officials have renewed their call for urgent funding of both appeals, especially as winter approaches and millions of Syrians in and out of the country remain vulnerable.
"What we look forward to in the coming weeks is that new donors, particularly from the Gulf countries, will come forward and support the appeal as they have been indicating that they will do. We need their funding support," said John Ging, director of operations at the U.N. Office for the Coordination of Humanitarian Affairs.
Read more news on Syria and development aid online, and subscribe to The Development Newswire to receive top international development headlines from the world's leading donors, news sources and opinion leaders — emailed to you FREE every business day.