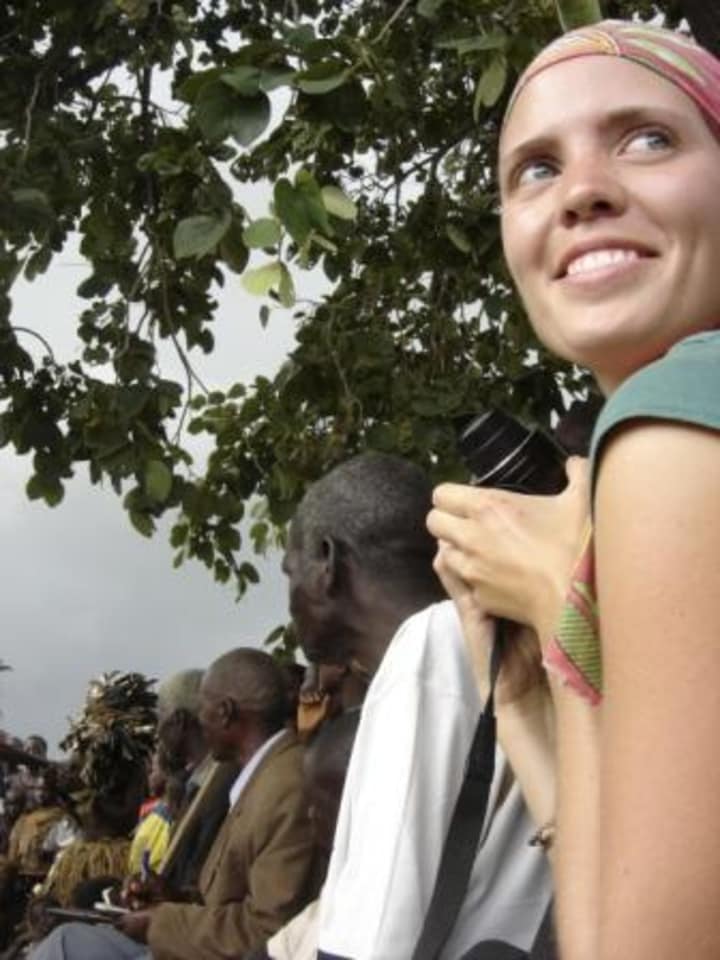 The Peace Corps, America's alternative to armed service, has come under fire from many critics in recent years, as summarized by Devex journalist David Lepeska some months ago. Since I arrived in Zambia, I have been wholly impressed with the young people who undertake to serve their country in such a manner, and last week I visited a community who clearly felt the same way about their departing volunteer.
For those sitting in academic swivel chairs or looking down on developing countries from leather air plane seats, the impact the Peace Corps has may be unclear. Countries that receive many volunteers do not seem to be developing faster than those which have none. Volunteers do not seem to leave communities richer than when they started.
Part of this apparent impotence is due to the fact that the goals of the Peace Corps do not directly translate to such easily measured indicators of success. The goals are more qualitative: development, cross-cultural exchange and understanding.
Such lofty but essentially soft aims are easy targets for analysts questioning whether the Peace Corps is getting the bang for their development buck. As the Peace Corps struggles to defend itself, it splits into separate groups, creating a crisis of identity that further undermines the program. Is it a development agency or a cross-cultural exchange program? Should the statisticians be looking for reductions in HIV/AIDS infections, increased understanding of America, or a reduction in potential terrorists?
Last week I went out to visit Kapichila, a village where a volunteer who I want to call D was nearing the end of her Peace Corps service. Her community organized a traditional ceremony with the chief's best dancers in attendance. It is a huge honor for anyone to receive such a parting ceremony, and it was clear that the affection and respect for which D is held in her community is genuine and deep.
Like her mud hut, D is modest and uncomplicated. Photos of family and friends dotted the wall - the closest they have come to visiting her in her village. Several books provided clues as to how she spends her evening without electricity, without water and without company. Friends lived at least 20 kilometer away in similarly small villages.
During the day D would get on with activities like all other villagers: collecting water from the borehole, tending to her vegetable garden, keeping her house and clothes clean and cooking her food. Due to the lack of household appliances, these are exhausting and time-consuming tasks that are unlikely to increase the gross domestic product of Zambia, but key to showing that white people, and more importantly white women, know how to use a hoe. She has also shared in the benefits of crop rotation, nitrogen fixing jatropha seed and composting.
Get development's most important headlines in your inbox every day.
Thanks for subscribing!
When not busy with these activities, D would work alongside her counterpart, an environmental health technician, to encourage safe sex and sensitize the community to HIV/AIDS. She has tried to set up several community-driven groups - only one, a family planning group, finally took off.
Critics may argue that D is not an expert in either of these areas, and so therefore is incapable of helping to spur development. However, I think such critics are overestimating the importance of experts, and neglecting the issues that experts face (possibly because critics are often also experts looking for jobs). Firstly, D is an intelligent young women who has been given HIV/ AIDS training by the Peace Corps. This training has been sufficient to shoot down some of the myths that she has come across. Perhaps it would be a good idea to have the Pope attend such training, given his recent comments on the effectiveness of condoms in reducing the spread of the virus.
Experts are expensive and often are less eager to work and live in villages for two days, let alone two years. Subsistence farmers are also extremely resistant to change, as taking any risks can jeopardize the family's survival. Demonstrating beneficial agricultural practices are the best way to alter behaviors, yet this cannot be done in an afternoon training workshop. Villagers must see the process, see that there are no clever tricks, see the results, and then be shown how to do it again. Over time, improved practices become routine, but this takes years of patience and persistence, not PowerPoint.
As for fostering cross-cultural exchange and understanding, it is difficult to argue that this has not been achieved by D, but at the same time, how exactly do you define success? If you cannot measure it, does that mean you should not do it?
It is impossible to know whether the family planning group will be here in a year's time, how many lives will be saved from it or if crop rotation will go down as another white myth. What I am sure of is that the people around Kapichila will not forget D's kind, considerate and friendly manner. Without doubt, D has been a great servant to her community and a fantastic ambassador to her country, and will continue to be both for Zambia in years to come.