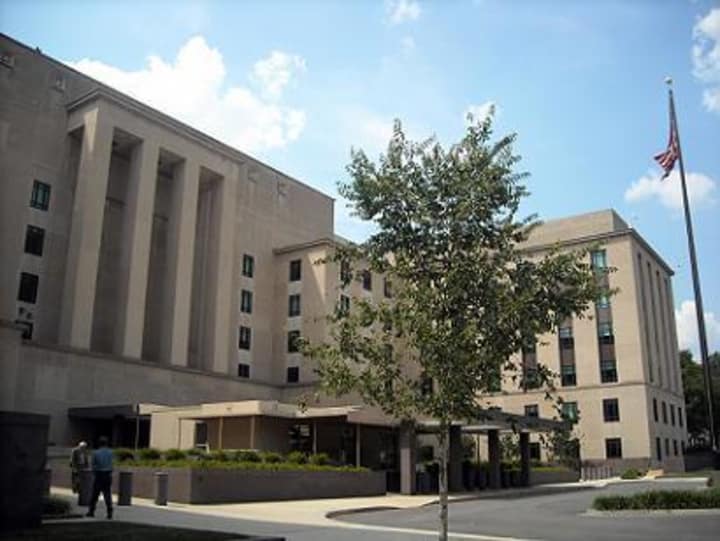 For years, aid workers in remote outposts and Washington-based development experts alike have pined for a rational way to consolidate U.S. foreign aid programs. But for many in the field, recent efforts to do so has spawned new problems that have prompted renewed calls for reform.
The so-called "F process," launched by Secretary of State Condoleezza Rice in January 2006, was designed to bring the U.S. Agency for International Development under more direct control of the State Department. Since its implementation, the changes have garnered substantial controversy in the U.S. foreign aid community. As the Obama administration settles in and pressure builds to reform foreign aid, significant changes may be in store for how development assistance is administered.
The F process radically altered the relationship between USAID, the State Department and Congress. In Washington, USAID's own Policy and Program Coordination Bureau was eliminated and replaced by the F Bureau, a new office staffed by USAID and State Department personnel at the State Department's Foggy Bottom headquarters. According to its Web site, the F Bureau "integrates foreign assistance planning and resource management across State and USAID." To head the office, the USAID administrator (then Randall Tobias) was given the new designation of director of foreign assistance, which held a rank equivalent to deputy secretary of State.
New procedures designed to standardize ways of allocating funds and measuring results aroused a great deal of controversy. Prior to fiscal 2007, USAID submitted its annual budget request directly to the Office of Management and Budget. The F process integrated USAID programs into the foreign operations budget request put out by the State Department. Each recipient country was assigned one of five categories - "sustaining partnerships" for relatively stable and well-off countries, "rebuilding" for failed and fragile states, for instance - according to the nature of its funding relationship with the U.S. government. Field missions had to quantify their activities more regularly according to more strenuous data metrics, which were used to determine funding priorities.
The implementation of the F process did not go smoothly, to put it mildly. Many stakeholders in the field felt underrepresented in the way the F Bureau was designed.
"There was no strategy behind it, it was just cobbled together," said Michael Walsh, a former USAID contract officer who is currently the director of finance, grants, and programs for InsideNGO. In June 2007, complaints about onerous and arbitrary procedures reached all the way to the halls of Congress. Then Senate Foreign Affairs Committee Chairman Robert Menendez referred to the F process as "a black box without any real input or consultation, except for post-facto briefings, with Congress, with the NGO community, or others inside the government."
Many proponents of the F process admit to problems with the way it was rolled out, particularly with the opaque way the system was imposed, as well as the awkward timing of its launch in the middle of a fiscal year. But they maintain that the core purpose of the F process is still worthwhile.
"What is really promising about the F process overall is that it represents the first serious attempt by the State Department to actually do strategic planning and budgeting for foreign assistance," said Gordon Adams, a distinguished fellow at the Stimson Center who served as the associate director of the Office of Management and Budget during the Clinton administration.
Two perspectives: Field missions vs. headquarters
The controversy over the F process is rooted in a fundamental issue - the often contradictory way that aid is viewed in Washington versus in the field.
Generally speaking, field workers tend to view aid as a moral imperative that should be defined by purely altruistic goals. In the field, aid workers of all stripes collaborate well through "social engagement" with local recipient communities that does not show up in official reports, Walsh explained. This sense of camaraderie and cooperation is a stark contrast to the inter-agency rivalry that characterizes Washington, he said.
So, from the field perspective, many perceived the F process's standardized requirements as unnecessary obstructions imposed by an out-of-touch bureaucracy. Todd Shelton, senior director of public policy at the NGO coalition InterAction, observed that many NGO project partners have an especially hard time meeting the requirements.
"The elegant framework driven by Washington has perverse consequences in terms of what we can do on a country level," Shelton told Devex.
By contrast, those involved with the administration of aid projects in Washington are under constant pressure to justify spending on international development to lawmakers, who are much less sympathetic to the idea of development for development's sake-a reality the current economic downturn might aggravate. Kentucky Republican Rep. Hal Rogers once accused foreign aid advocates of wanting to "give the taxpayers' money away to foreign countries and be damned what happens at home." For likeminded lawmakers, the panoply of programs designed to meet the mercurial global development agenda is a colossal waste of money.
It has thus become necessary for USAID to explicitly demonstrate how its work fits in with broader foreign policy objectives in order to justify continued funding. The F process was launched, in part, to placate these aid critics by showing clear ways in which development aid achieved strategic objectives that stand a better chance of getting funded.
A persistent complaint about the F process is that the Washington-driven way it was implemented led to the further politicization of aid. Many mission staff felt that they were not consulted adequately in determining how development assistance funds were allocated. Moreover, the F process shifted the focus toward yearly performance-based funding cycles, which many feel diminishes the important role that country missions play in developing long-term strategic plans. As a result, critics worry, the F process has reinforced the primacy of politically strategic objectives, like combating terrorism and democratization, as opposed to long-term development goals favored by the country missions, such as education, health care and poverty alleviation.
Defenders of the F Bureau maintain that a reform this sweeping had to be top-down in order to work. They point out that USAID has always been beholden to the whims of Congress and its budget cycles, and that tension between field workers and Washington-based administrators long predates the F process. In fact, they argue, the creation of the F Bureau has made it easier to make the case for development assistance since the U.S. aid agency now has the ear of the secretary of State, who is in a better position to command resources from Congress.
It is difficult to ascertain whether or not the F process has led to a measurable decrease in funding to priorities defined by the missions. In a 2008 report, InterAction found a marked decrease in funding for USAID health care (particularly reproductive health) and sanitation projects, especially in countries with a Millennium Challenge Corp. compact. InterAction attributed this finding to the new data indicators used under the F process.
To be fair, it should be noted, however, that experts disagree on whether these budget cuts are due to the F process or are merely an indication of shifting congressional priorities.
Another major complaint about the F process has been the large amount of new data field staff were required to collect. Mission staff and project partners suddenly found that they were being asked to contribute much larger amounts of data at more frequent intervals. NGOs complained that due to these new requirements, contracts would more likely go to firms with the resources to collect the most data, thus crowding out smaller bidders which may be able to conduct projects more effectively. A new reporting software, called the Foreign Assistance Coordination and Tracking System (FACTS), was rolled out in December 2006 and quickly derided as cumbersome and riddled with technical problems, including by the Government Accountability Office, the federal watchdog.
To the F Bureau's credit, substantial progress has been made in scaling back the data burden. For instance, reports are now called for less frequently than they were initially, and the requirement to continually justify data sets with an accompanying narrative has been scrapped. The F Bureau has debuted two updated software systems: FACTS II, which fixes many of the technical glitches found in FACTS, and FACTS Info, which allows mission staff around the world to access a database of Washington-generated reports and analysis.
But a trickier problem remains. Field staff often feel that the type of data requested by the F Bureau does not reflect realities on the ground. Many of the new reporting criteria are based on the requirements used in the President's Emergency Plan for AIDS Relief, which provide hard numbers on how well health care targets are being met. But critics argue that it is much more difficult to quantify subjective measures like democracy or education using standard data indicators, as the nature of success often depends heavily on local context.
So, according to Shelton, mission staff are still being "forced to measure inputs and outputs that they themselves don't believe are important." Critics state that this has resulted in low morale and misleading data.
From the Washington perspective, these data sets are a necessary component of promoting transparent and accountable aid. F Bureau staff told Devex that missions are free to submit additional data to track their projects in different ways, but the standardized indicators remain the primary way to gauge success. For advocates of the F process, the ability to chart worldwide progress using standardized data is an invaluable tool for demonstrating the results of foreign assistance, making it easier to show Congress the trade-offs that would occur if changes are made to the budget.
Get development's most important headlines in your inbox every day.
Thanks for subscribing!
Elephants in the room
In light of the myriad objections to the F process, several stakeholders have proposed various ways to tweak the system. But complicating reform efforts are several other factors which influence the mindset of many in the U.S. development community.
Since USAID's inception in 1961, the agency consolidated several programs that had previously been conducted by separate initiatives, including Food For Peace, the International Cooperation Administration, and the Development Loan Fund. Since then, a multitude of aid programs proliferated both within USAID and in other agencies. According to Adams, President Clinton's budget director, this system was notoriously inefficient.
"All foreign assistance programs came through my desk," he told Devex. "But my desk was the first place they were coordinated. There was no coordination of budget planning, no trade-offs, no integration of strategy - there was simply not much consciousness of that."
As a result of this system, an organization could receive aid from several U.S. government sources, each with its own different administrative requirements, which according to InsideNGO's Walsh constituted an enormous drain on resources that otherwise could have been directed towards project administration.
The F process was meant to improve coordination by standardizing the administration of programs under the purview of State and USAID. But today, that still leaves out half of U.S. foreign assistance allocated through other departments or independent initiatives such as PEPFAR or the Millennium Challenge Corp. Since standardization efforts remain incomplete, field workers still must adhere to multiple sets of reporting requirements. As a result, many NGOs resent the fact that they are forced to bear the burdensome administration requirements of the F process without reaping the purported benefits of a unified foreign assistance system. This has led some NGO advocates to be in the curious position of criticizing the F process in principle while simultaneously arguing that it has not gone far enough.
Most stakeholders in development projects also share a common fear that the Pentagon will continue to absorb an increasing proportion of development projects. Secretary of State Hillary Clinton emphatically criticized this trend in her confirmation testimony before Congress. For his part, Defense Secretary Robert Gates has stated that he is more than happy to leave development to "civilian instruments of national security."
Still, many stakeholders remain unconvinced that the Pentagon will willingly cede power to the State Department. Indeed, despite the abysmal track record of the Pentagon's nation-building efforts in Iraq and Afghanistan, more resources continue to flow to the Pentagon's development programs, including the Combatant Commander Initiative Fund and the development arm of the U.S. African Command. Gates has even lobbied Congress to make such programs permanent fixtures of the U.S. defense budget.
Increased DOD involvement in development projects remains a looming Sword of Damocles among both advocates and detractors of the F process. According to Adams, the unified structure provided under the F process helps stave off Pentagon involvement. That's why he is staunchly against proposals to weaken the F process, and argues that "the dilution of effort that would result from returning to the past would likely only enhance the role of the Defense Department in delivering U.S. foreign assistance."
On the other hand, some critics worry that the F process has made it easier for the Pentagon to take control of aid projects, since it has complicated State's aid operations. For instance, a 2008 report by the Center for American Progress lambastes the "highly bureaucratic requirements of the F process" and states that "the relative autonomy of the military in spending its humanitarian dollars stands in stark contrast to the constraints placed on development professionals."
The future of 'F'
The debate over the F process has galvanized the push to conduct a complete overhaul of U.S. foreign assistance by rewriting the 1961 Foreign Assistance Act, which first established USAID. FAA reform could be used to reorganize the way aid is funded and administered, for instance by placing all aid programs firmly under the control of State, USAID, or a new cabinet-level development department some stakeholders have long called for.
It remains to be seen whether FAA reform will happen anytime soon. Some lawmakers do support the idea in principle, most notably Rep. Howard Berman, a California Democrat who chairs the House Foreign Affairs Committee. But past attempts to rewrite the FAA have failed, and as Congress grapples with massive expenditures aimed at resolving the economic downturn, the wrangling necessary to rework the way to spend a paltry $25 billion might not seem worth the effort.
By many accounts, some reforms within State and USAID could be implemented without congressional approval. But according to Shelton, who advocates rewriting the FAA, any administrative reform that keeps the F Bureau intact will only do more to "subordinate the development agenda to the State Department."
There is no shortage of reform ideas. Francisco Zamorra, vice president of the American Foreign Service Association, for instance, is among those who advocate for the reestablishment of USAID's own planning bureau, which Zamorra argues could work in conjunction with a small contingent of State Department staff.
Another, perhaps more realistic, option is to find ways to fix the problems caused by the F process without altering course drastically. But short of rewriting the FAA, opinions are divided on what exactly should be done-and speculation about the Obama administration's strategies continue since neither a new USAID administrator nor director of foreign assistance have been named.
One option is to keep the F Bureau essentially intact while searching for ways to make it more efficient. This is basically the course the office has been on since former USAID Director Henrietta Fore took office as the director of foreign assistance in 2007. Today, the F Bureau is receiving fewer complaints about the system of dividing recipient nations into five categories, and a congressional staffer confirmed that mission directors are generally satisfied with the progress made during Fore's tenure. So, though fundamental criticisms of the F Bureau persist, it seems that the calls for immediate change are less pronounced.
There are other administrative reforms that could be enacted. Adams views the recent creation of a deputy secretary of state for management as a sign that the Obama administration recognizes the value of streamlining bureaucracy. To build on this effort, he recommends that the State Department hire an external contractor to conduct an audit of the F Bureau's management practices.
Several ideas have been advanced for integrating the programs under the F Bureau's control with other government programs in the field. Some experts have pointed to the Defense Department as an example for how various agencies can be unified under a single command structure. For instance, Walsh supports the creation of a separate body to standardize contracting procedures across government agencies. Modeled after the General Services Agency, this body would minimize the redundant work required by project partners, according to Walsh. Adams, meanwhile, promotes further integration at a regional level, granting regional bureaus the authority to do strategic planning and shift budgetary resources around without going through Washington.
Tentative pushes towards further integration have already been gaining some traction within the F Bureau. During her tenure as director of foreign assistance, Fore convened a Development Policy Coordination Committee to conduct strategic planning across government agencies. So far, the committee has launched a pilot project to develop interagency country assistance strategies, each outlining a five-year road map for bilateral U.S. government aid programs. So far, this effort to integrate aid programs has been launched in just ten countries, and it remains unclear how firmly these joint strategy plans will be adhered to.
Even within the current structure of the F Bureau, there is plenty of room to hire more staff. One common point of agreement among most members of the U.S. development community is the need to increase USAID's technical capacity in order to deal with the F process's administrative requirements. Indeed, the recently enacted 2009 omnibus appropriations bill and President Obama's proposed 2010 budget both cite the need to hire more USAID field staff.
With all of the bickering on how USAID should be reformed, it is easy to lose sight of how much agreement there really is. Most insiders believe that USAID has gone off course and now lacks the resources to coordinate and monitor its myriad development initiatives. Experts also tend to agree that the solution is to strengthen the agency's organizational capacity, not eradicate it altogether-as was seriously considered in the 1990s. In this era of belt-tightening, when even President Obama has pledged to terminate programs that are not working, the consensus view that the U.S. should fund development projects and USAID should implement them is especially noteworthy.