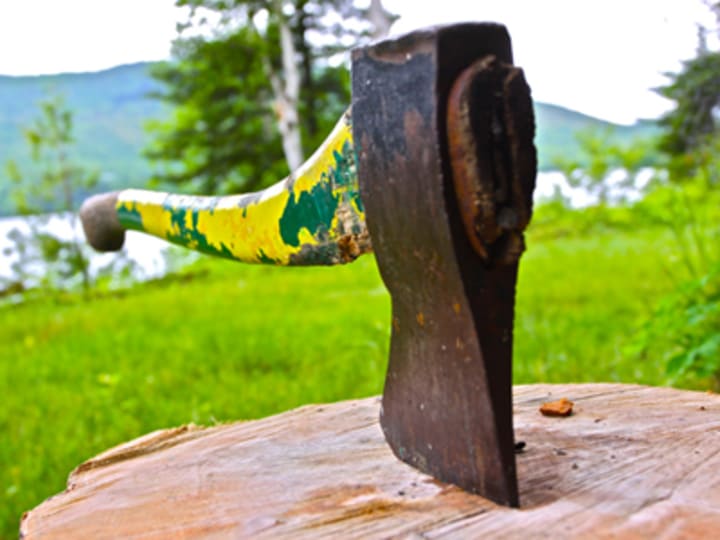 With the Australian elections over, the development community is now concerned with one question: Which programs will be cut first from the Australian aid budget?
Most probably it will be projects that have no signed contracts and agreements yet with AusAID, according to World Vision Australia. The real risk here, however, is the shift of the country's aid focus, cutting funding due to logistical and administrative reasons rather than development priorities.
"It will most likely be the ease of funds removal and project cessation — activities that are not already wrapped up in contracts and agreements — that will guide the decisions on the cuts for this year," World Vision spokesperson Gabrielle Brophy told Devex.
The new government has yet to release the details of its proposed cuts to the foreign aid budget, but local NGOs have already expressed their dismay this policy will have over implementation of AusAID programs around the world as well as Australia's image as one of the biggest donors in the aid community. Brophy said "it's a tragedy for the world's poorest people."
Here are a few excerpts from our conversation:
What do the massive aid cuts mean for local NGOs and aid recipients in terms of pushing for development?
The Coalition has not provided details of which countries and sectors of committed aid will be affected over the next four years. It will be critical that the international aid community push for funding of life-saving aid programs such as maternal and child health, clean water and sanitation, vaccines and emergency response. It is then essential that areas which will help break the cycle of poverty are prioritized, particularly around education, livelihoods training and support and effective governance.
What does this move the new Abbott government and its aid policy?
Only 18 months ago, both major parties were strongly committed to increasing our aid budget to 0.5 percent of gross national income by 2015. Both the Coalition and Labor parties have backed away from their commitment to increase Australia's foreign aid to 0.5 percent of GNI and over recent years pushed back the timeline to reach the 0.5 percent target and announced that money committed to overseas development assistance would be diverted to fund domestic priorities. The Coalition plans to use funds from committed foreign aid for domestic infrastructure such as roads. The Coalition articulated in their announcement that domestic priorities and moving toward a budget surplus is a higher priority than sticking to the commitment to foreign aid.
The Coalition's announcement comes after a series of similar cut-backs by the Labor government that saw the removal of AU$5.7 billion ($5.29 billion) from the aid budget between 2012 and 2016.
What do you think will be the effect of the aid cuts to recipient countries in the short run? And in the long run?
In the short-term, removing around AU$656 million from this financial year's aid budget will be costly and difficult to implement. Given that aid allocation is planned and committed in advance, cuts over the coming months will most likely be determined by accounting considerations rather than development priorities. In other words, it will most likely be the ease of funds removal and project cessation — activities that are not already wrapped up in contracts and agreements — that will guide the decisions on the cuts for this year. Proven life-saving aid like emergency and humanitarian response could be an easy target to retrieve aid funding despite the very real need that could arise if a severe disaster hit our region.
Get development's most important headlines in your inbox every day.
Thanks for subscribing!
The Coalition has not released details of which projects will be cut or which countries will be affected which makes it difficult to predict what the long-term effect will be.
Australian aid funds projects in developing countries in areas such as education, health, effective governance, food security and emergency response. All of these areas are essential for developing countries to become sustainable and prosperous for their population, their region and the world.
What do you think about the aid cut? Do you think this is a cause for concern?
The announcement to cut billions of dollars from Australia's aid budget is a tragedy for the world's poorest people. For five years the Coalition has been promising to increase the Australian aid budget to 0.5 percent of GNI and now they plan to reduce that percentage.
In 2000, Australia's prime Minister at the time John Howard committed to the Millennium Declaration and the Millennium Development Goals. Countries and programs that the Australian government has committed to funding over the next few years will be impacted leaving gaps of assistance across health, education, effective governance and disaster risk reduction.
What can the international aid community do now?
The international aid community should urge the Australian government to reconsider the decision to cut aid. World Vision Australia will be calling on all parties to urgently re-establish cross-party support for a timetabled increase to 0.5 percent, and stop using the aid budget as a piggy bank.
Read more development aid news online, and subscribe to The Development Newswire to receive top international development headlines from the world's leading donors, news sources and opinion leaders — emailed to you FREE every business day.