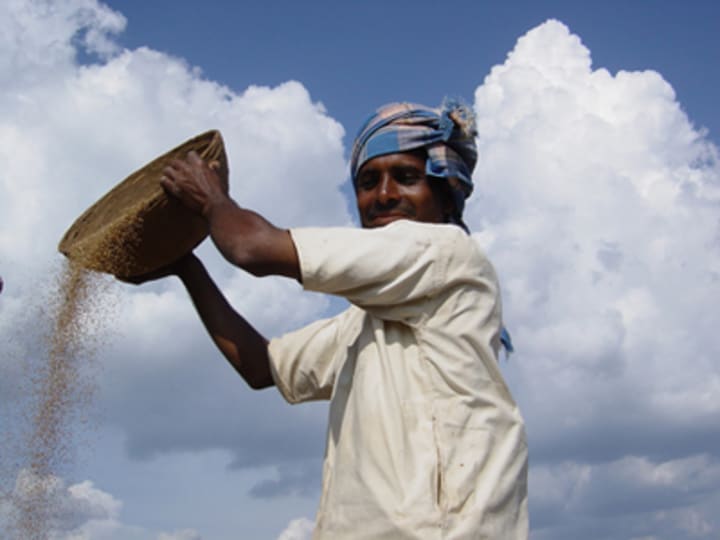 World Food Day is a milestone in the global calendar; a time to consider everything we can do to tackle hunger and food shortage. The need to take action is urgent. Already, too many people around the world do not have access to enough food.
By 2050, and with an estimated global population of 9 billion, food demand will have increased by 70 percent. As development efforts increase people's living standards, and subsequently their meat, dairy and horticultural consumption, the question of how we can address the anticipated increase in demand for food, fodder, fuel and fiber will become more pressing.
The answer may seem obvious — to grow more and to put more land under cultivation. In order to do that, we will need greater farming intensification and possibly to find as much as an additional 2.7 million hectares of farmland per year. But alongside growing more food, I want to present a complementary alternative, which is to waste less, especially at the production level, and to do this through strengthening small-holder-corporate collaboration and knowledge sharing in supply chain management.
In recent years, the subject of food waste has been raised repeatedly in industrialised countries, both in terms of reducing consumer food waste, as well as waste in distribution and retail. However, less attention has been given to tackling losses that occur at the beginning of the global food chain — in production. This is remarkable, given that it is estimated that in developing countries alone food loss at post-harvest and processing levels is as high as 40 percent.
This is a substantial figure, and one that needs addressing. A good place to start is with small-holder farmers, as the vast majority — 70 percent — of the world's food starts its lifecycle in smallholdings.
CABI is a not-for-profit organization that works at the intersection of agriculture and international development. One of the problems we see on the ground, working with small-holder farmers in developing countries, is a lack of access to the knowledge and information that can help them integrate themselves into global supply chains. We are not only talking about crop and plant health information but also integrated soil fertility management, as well as practices and principles in supply chain management.
Get development's most important headlines in your inbox every day.
Thanks for subscribing!
Practical problems that small holders face include not knowing how to produce at the rate of consumer demand or how to add value without adding to cost. They may not understand how to protect their crops from pests without using noxious chemicals, or apply them at rates that leave unacceptably high residue levels in the finished produce. They may not know the best ways to produce, store or transport food at the right international phytosanitary regulatory or retail specifications, meaning their products cannot enter the supply chain. Yet if the standards of their produce could be raised, not only would their livelihoods be improved, but the anticipated increases in global food demand could be better addressed.
World Food Day is an opportunity to talk about the benefits of bringing these two parts of the equation closer together — small holders and global food and drink companies. By working more closely with local farmers, the wider industry can build rich partnerships, strengthening their own corporate value chains and opening up more options for consumer choice.
The theme for this year's World Food Day is sustainable food systems. I believe that tackling waste through the integration of supply chain management principles goes beyond sustainability. What we are talking about is a win-win situation for all — smallholder farmers, companies and ultimately consumers — as we work to answer an increasingly pressing question: where to find enough food to feed tomorrow's growing population.
Join the Devex community and access more in-depth analysis, breaking news and business advice — and a host of other services — on international development, humanitarian aid and global health.