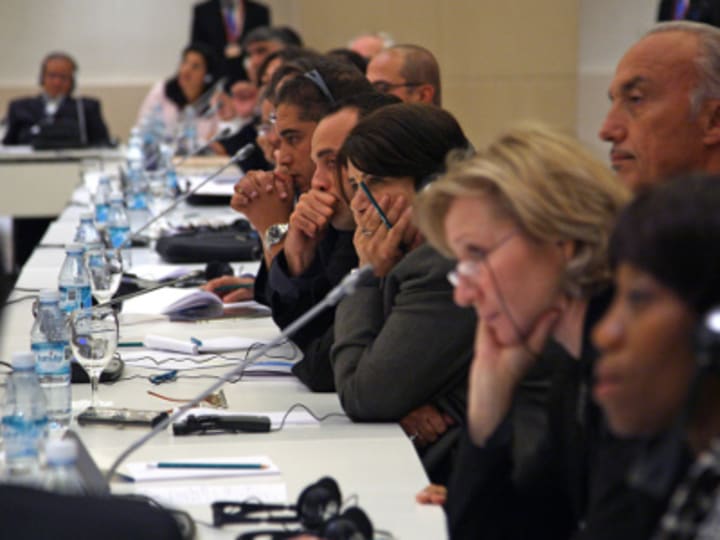 The World Bank is ready to receive nominations for those who will compose the World Bank-Civil Society Consultative Group on Health, Nutrition and Population, or CSCG-HNP.
The establishment of CSCG-HNP is part of the World Bank's efforts to deepen its cooperation with civil society organizations in helping developing countries meet health-related Millenium Development Goals. The decision to create the consultative group emerged following a series of round-table discussions between the bank's HNP department and various CSOs throughout the year.
CSCG-HNP will comprise representatives from 12-15 national and international civil society organizations engaged in the health, nutrition and population fields. The group's composition is expected to reflect geographic, issue and gender diversities.
Get development's most important headlines in your inbox every day.
Thanks for subscribing!
The consultative group's proposed functions include facilitating communication, capacity building and dialogue between the World Bank and civil society organizations.
The nomination form is available online. It should be submitted with a curriculum vitae of the candidate to hnpcso@worldbank.org before 6 p.m. Eastern Standard Time of Jan. 7, 2011.
Selected candidates will be informed before the end of January. The first CSCG-HNP meeting is scheduled in February.