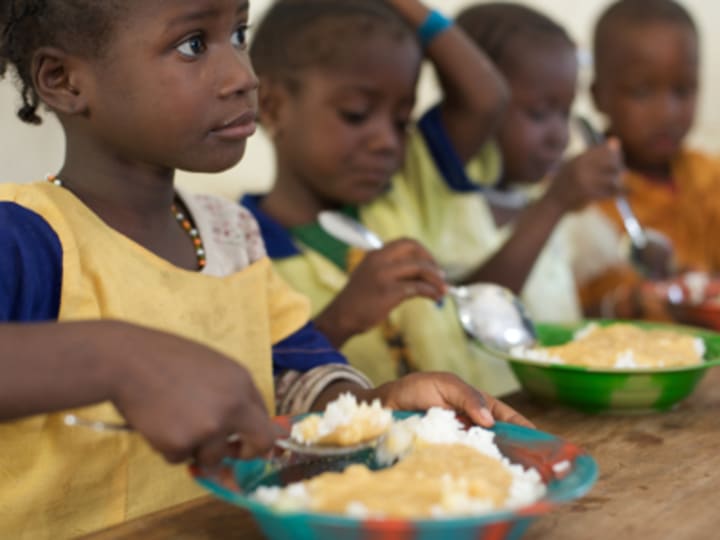 Halving the number of hungry and undernourished people in the world by 2015 would require an additional annual investment of USD75 billion in food aid and agriculture, rural development, food security, social protection and nutrition programs, an international organization says.
In addition, government and international agencies should adopt a "twin-track approach" to address the immediate needs of hungry people, establish safety nets, and help people improve their capacity to produce food, Oxfam International states in a new report that outlines how the international community can halve global hunger by 2015.
The organization also argues that reaching the Millennium Development Goal on hunger requires reforms at the international and local levels, with particular focus on increasing support for local capacity building in recipient countries.
"Halving hunger is still possible," Oxfam says, while explaining that achieving this goal requires political will from both developed and developing countries.
Donors should provide half of the required annual increase of USD75 billion as official development assistance, the organization states. The other half should come from the national budgets of developing countries. Measures to commit donors and recipient countries to mobilizing this money should be part of a global rescue package for all eight Millennium Development Goals, Oxfam adds.
The organization explains that the high-level U.N. MDG review to be held in New York Sept. 20-22 is the perfect opportunity for countries and international agencies to discuss this global rescue package.
Unacceptable hunger statistics
The publication of the Oxfam report coincides with the release of new statistics on global hunger from the Food and Agriculture Organization. FAO estimates that the total number of people suffering from chronic hunger will reach 925 million by the end of 2015.
"At close to one billion, the number of undernourished people in the world remains unacceptably high in 2010 despite an expected decline – the first in 15 years," FAO explains. "This decline is largely attributable to a more favourable economic environment in 2010 – particularly in developing countries – and the fall in both international and domestic food prices since 2008."
The 2010 figure is 9.6 percent lower than the 2009 estimate, which FAO says is at more than 1 billion.
Get development's most important headlines in your inbox every day.
Thanks for subscribing!
FAO's recommendations mirrors those outlined in the Oxfam report: increased investment in agriculture, expansion of safety nets and enhancing income-generating activities for urban and rural poor.
Coordinated response
Donors, recipient countries and international agencies should coordinate their efforts to fight hunger by adopting a twin-track approach that addresses the problem both in the short- and long-term, Oxfam says.  
In the short-term, the focus should be on providing assistance to people suffering from hunger through food aid, safety nets and nutrition programs. In the long-term, the goals should be on strengthening people's resilience and boosting their capacity to produce food, improve market functions and establish social protection programs.
Oxfam also calls for reforms at the Committee on World Food Security, which it says should be the key forum for policy guidance and coordination of global efforts to address food governance and the root causes of malnutrition and hunger. In addition, governments should create an accountability mechanism for global financing.
For developed countries, Oxfam says they should increase their support for agricultural and rural development, food assistance, social protection and nutrition by at least USD37.5 billion every year. This additional financing should be new money and should not take away resources from other sectors, the organization stresses.
Developed countries should channel aid as budgetary support whenever possible to effectively prop up capacity building and ensure efficient delivery of aid, Oxfam adds.  
For developing countries, the organization urges governments to increase public spending on agriculture, rural development, food security, nutrition and social protection, with particular focus on women and other vulnerable stakeholders. The voice of these stakeholders should also be included at all levels of the policymaking process, Oxfam adds.