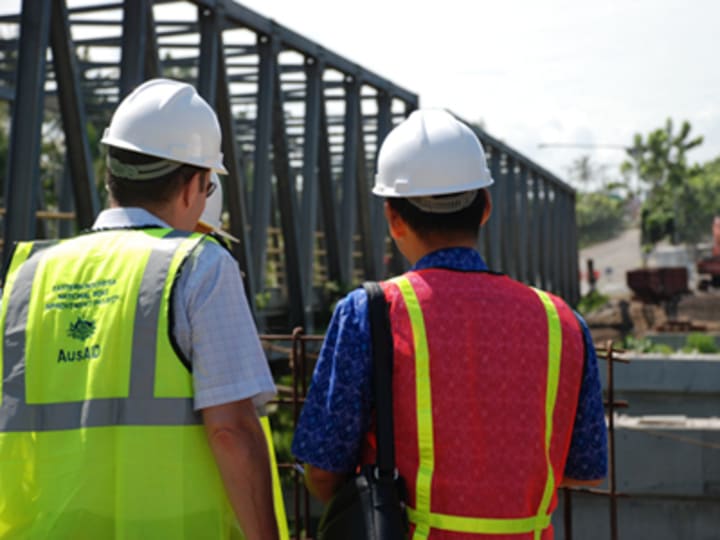 Following the Australian government's move to cut foreign aid and integrate AusAID into its foreign affairs and trade department, the country is now hoping to build a "culture of accountability" on its overseas development assistance efforts.
But is it the right path to for Australia's international development programs? Will more accountability be enough to improve foreign aid efforts, deliver more value to aid money and ensure that development goals are met? We asked Devex members on Facebook and Linkedin their views about the issue and how this strategy can affect Australian foreign aid in the future.
"I think there is much to be said about oversight to create a culture of accountability. Now we must remember that it is a culture we seek to create and not a policing role. This involves capacity building and building in an incentive system to reward higher levels of efficiency and effectiveness," one reader commented, adding that a downward accountability mechanism that engages beneficiaries may turn out positive results.
The Devex member added that "this is not a new emphasis but an old one that never really gets antiquated because accountability is a non-negotiable."
Another reader noted that accountability issues are not isolated cases as many donor agencies and even other humanitarian organizations face the same problems more than once in their operations. He added that appropriating a generous amount of funding to monitoring and accountability measures would help in the long-run.
"Foreign Minister Julie Bishop is right on the mark. I used to tell USAID that if they spent one-third of their project budgets on protecting the other two-thirds from fraud and waste while also monitoring the effectiveness of the results, they ultimately would come out ahead," he explained.
Get development's most important headlines in your inbox every day.
Thanks for subscribing!
A reader who recounted his experience on an on-the-ground project for a major donor agency said there's no one-size-fits-all solution for accountability measures because of different locations and different situations: "We have to balance freedom to adapt to circumstances in the field and the need for control. After all, we are not working in a clinical or university environment here."
Finally, a commenter knowledgeable about Australian development policy over the years pointed out this move should not come as a surprise with the Abbott government's "aid for trade" stance, and rounding up that this trend has been seen in many donor agencies under a conservative government.
"This 'effective/ efficient/ value for money' rhetoric is of a piece with that of conservative donor governments around the world at the moment and dovetails nicely with some recent (domestic) pronouncements on the 'end of the age of entitlement' under this — still relatively new — Australian government."
She concluded: "It also fits neatly with the switch in our development priorities from 'aid' — in particular, the prior focus on extreme poverty — to 'trade,' which seems to have an intuitive appeal for that side of politics."
Read more development aid news online, and subscribe to The Development Newswire to receive top international development headlines from the world's leading donors, news sources and opinion leaders — emailed to you FREE every business day.